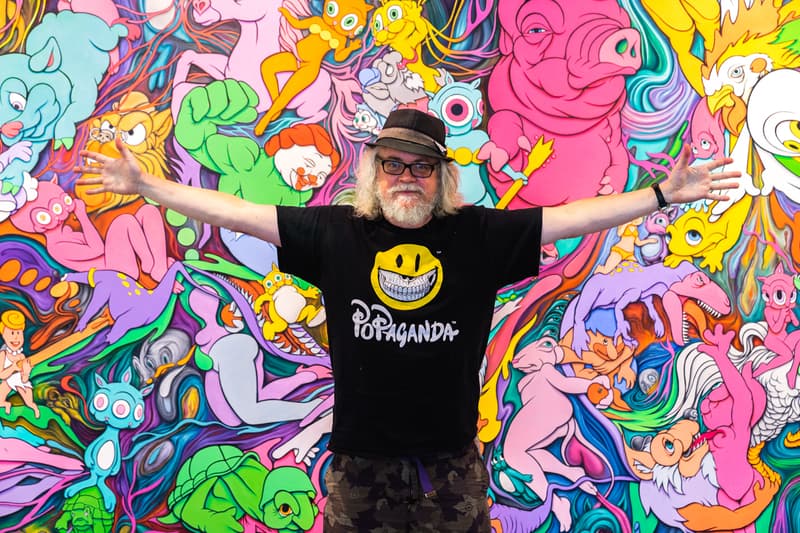 1 of 38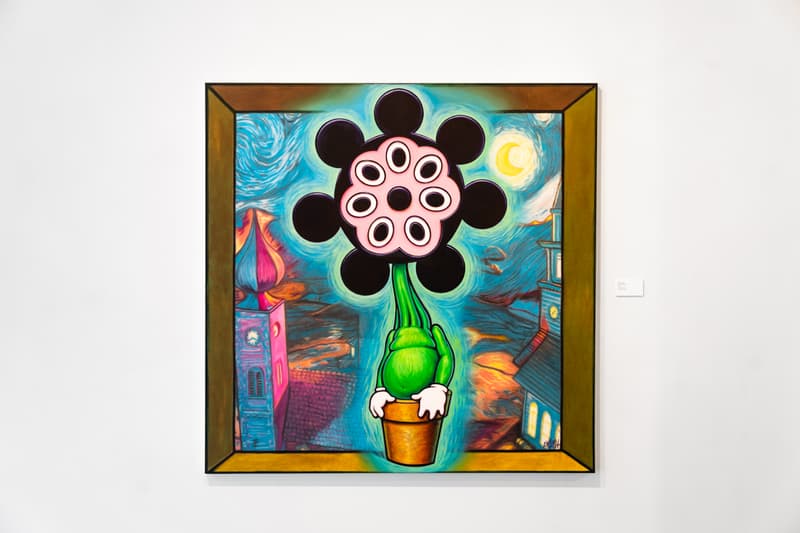 2 of 38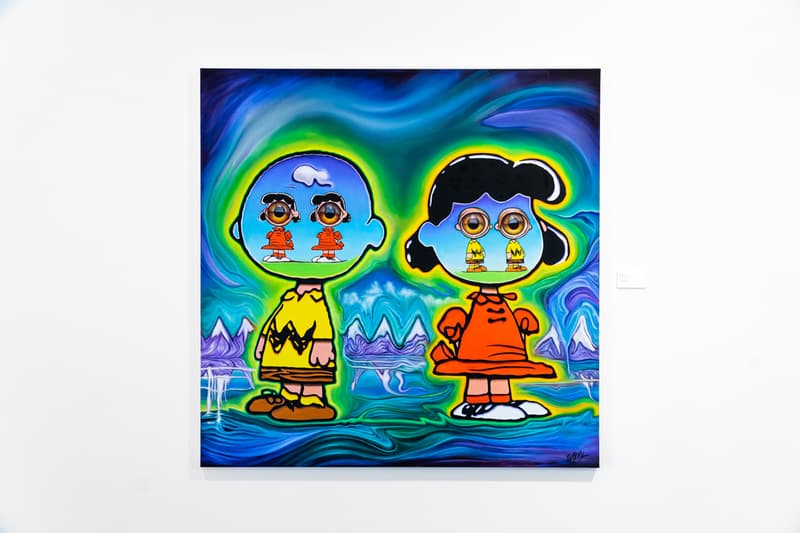 3 of 38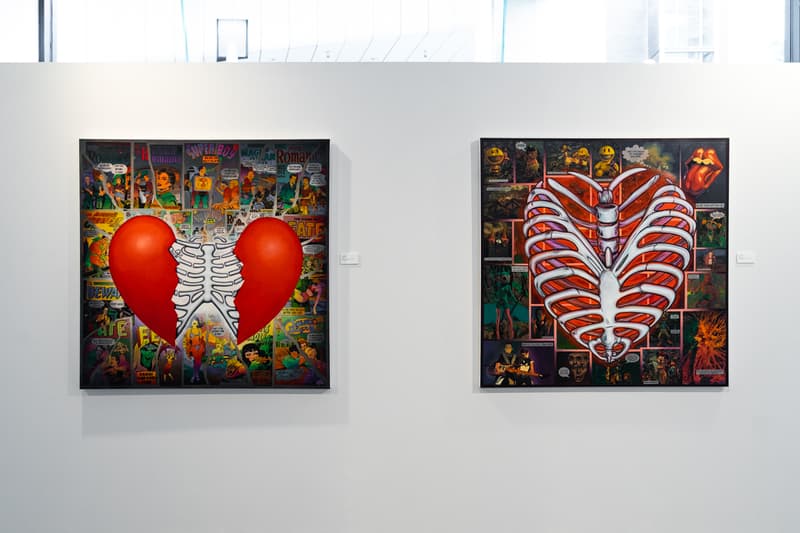 4 of 38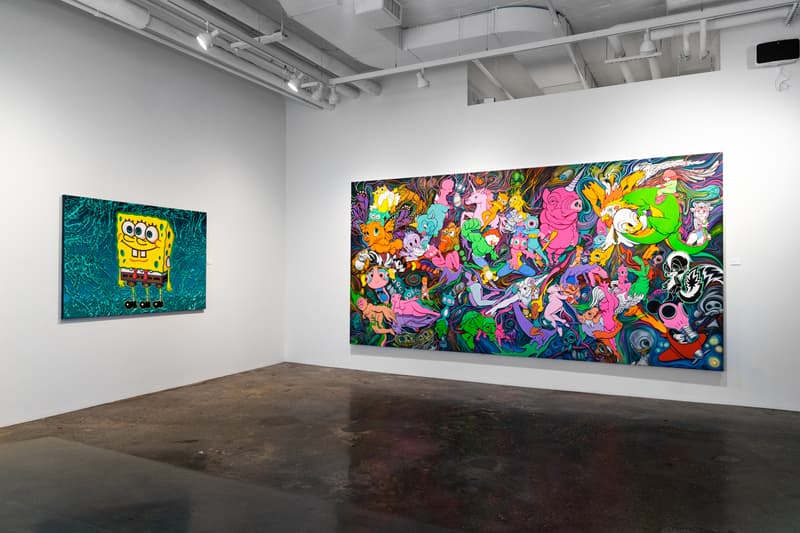 5 of 38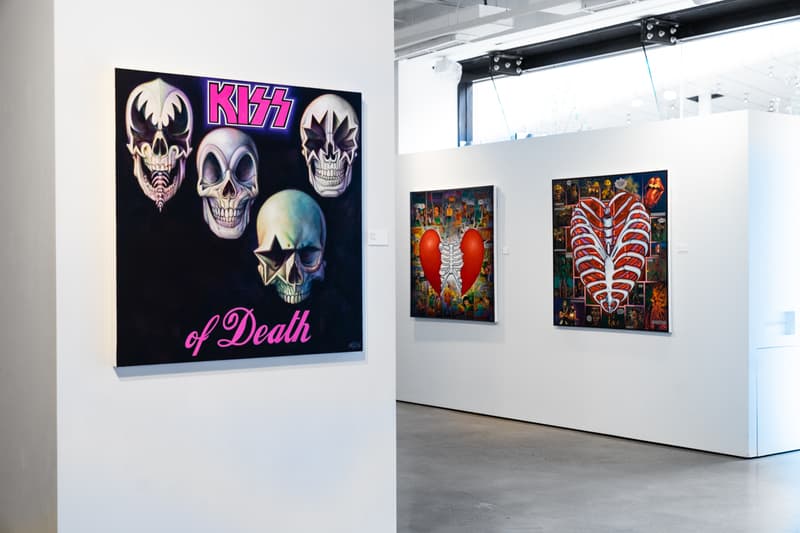 6 of 38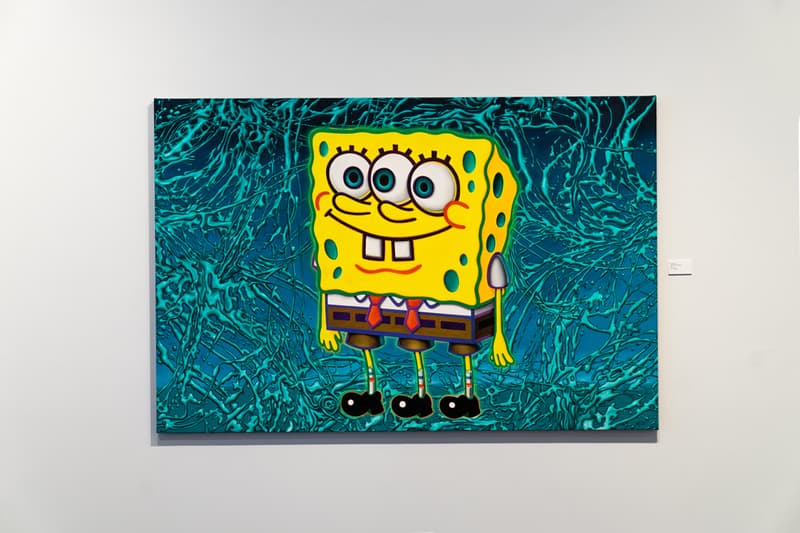 7 of 38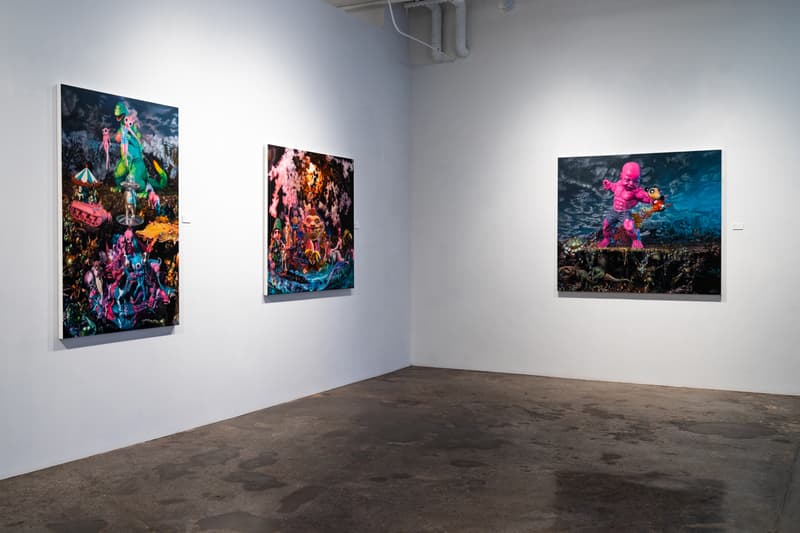 8 of 38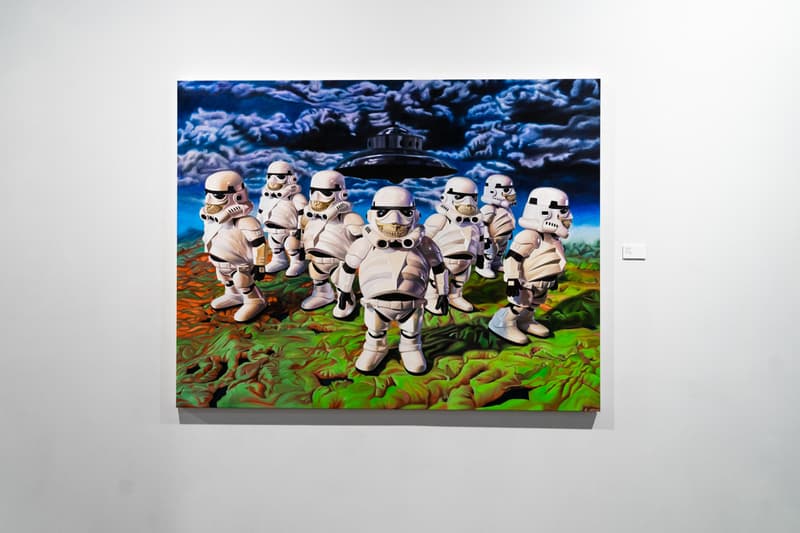 9 of 38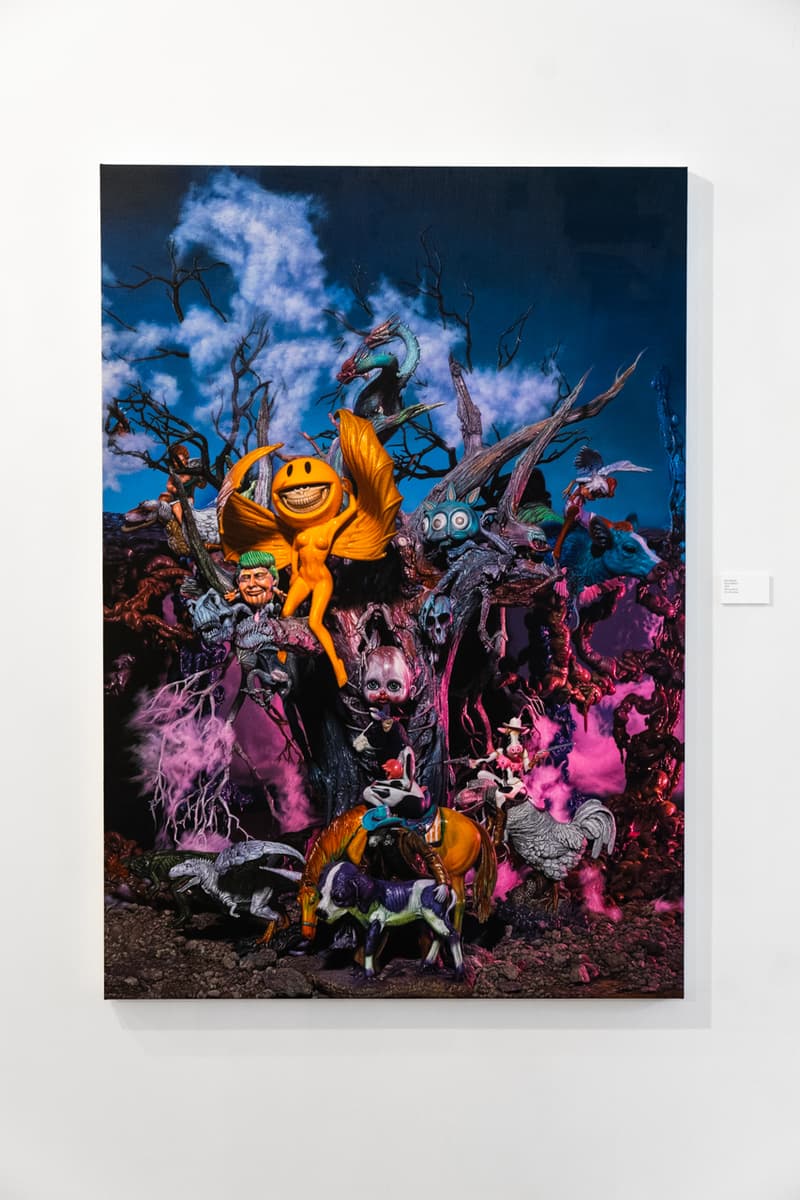 10 of 38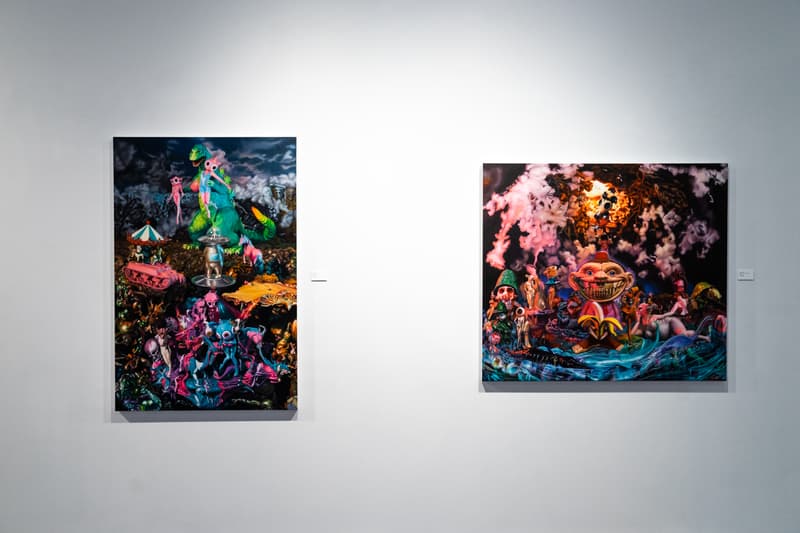 11 of 38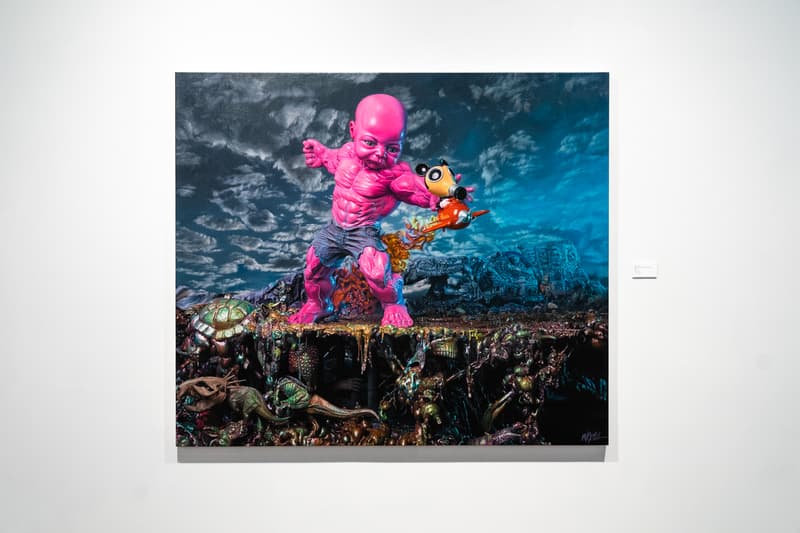 12 of 38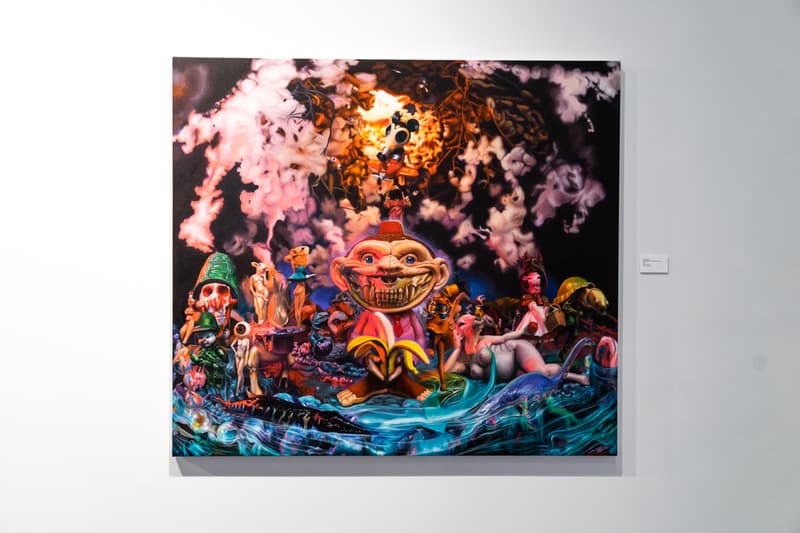 13 of 38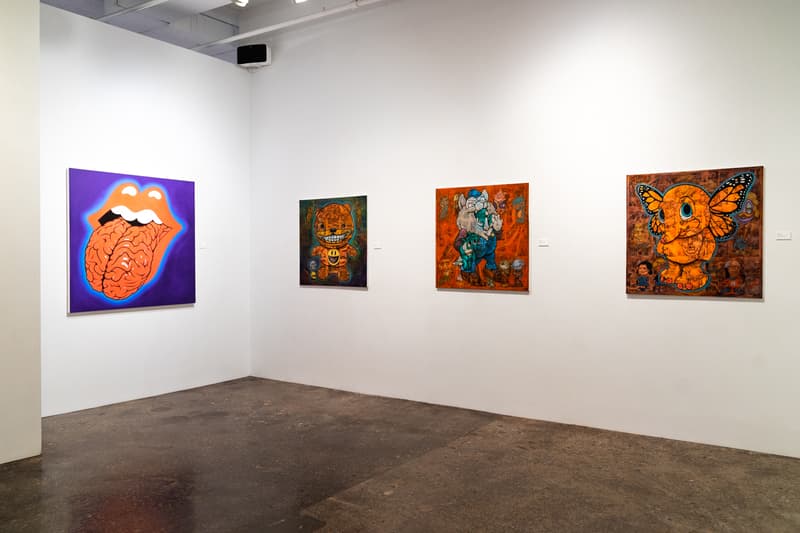 14 of 38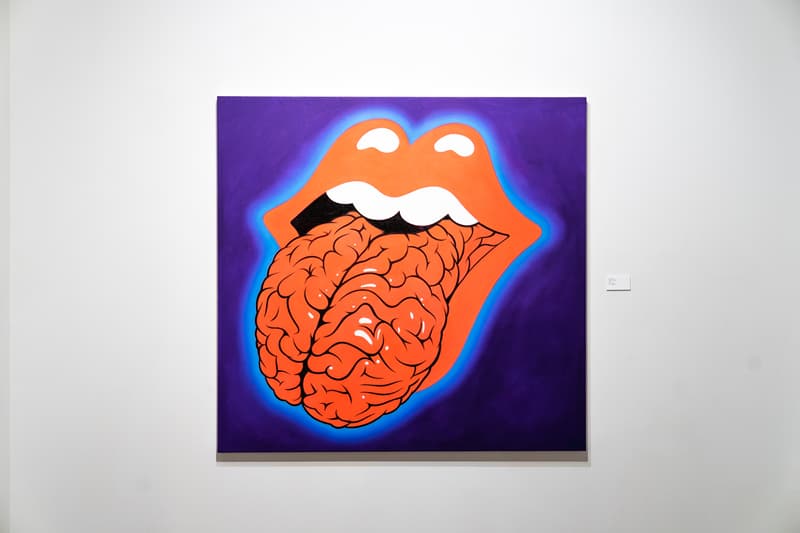 15 of 38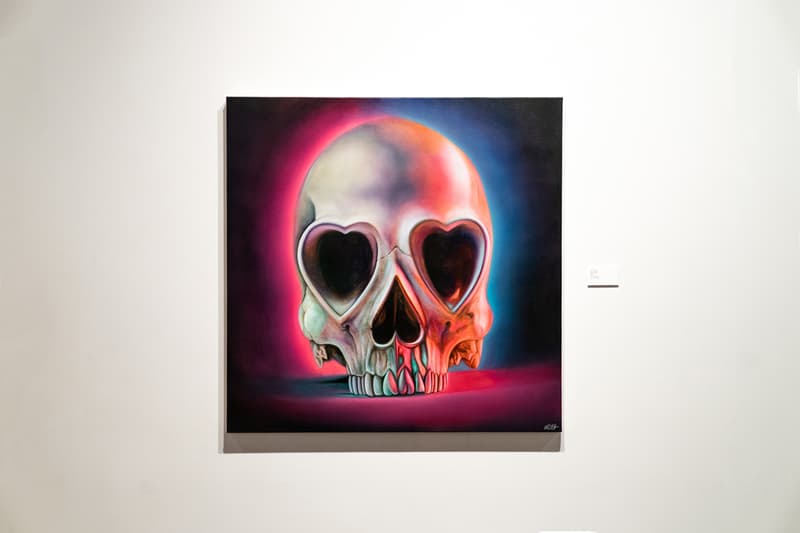 16 of 38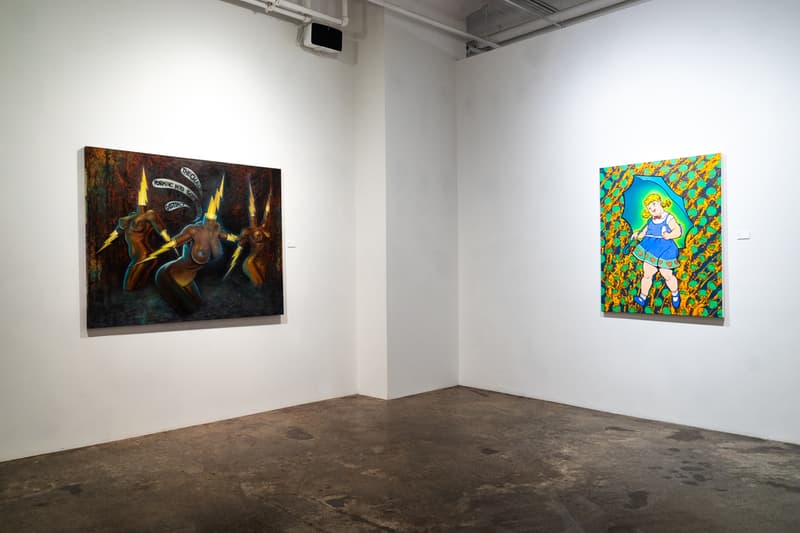 17 of 38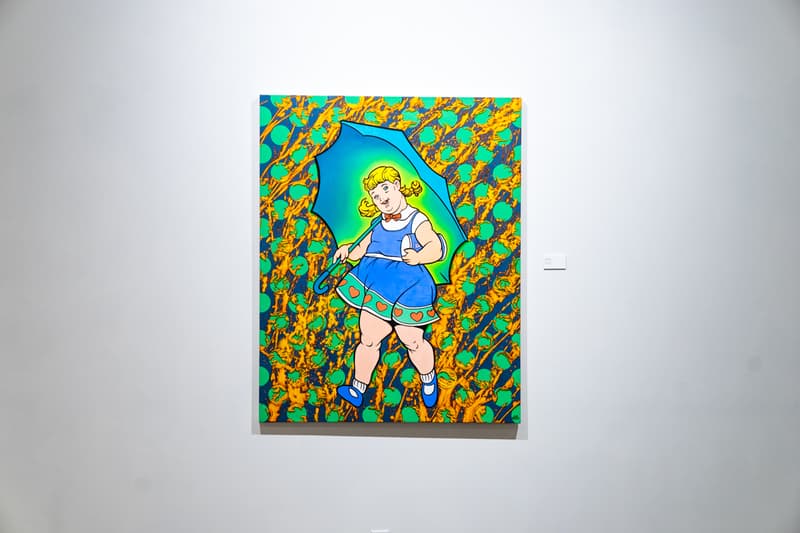 18 of 38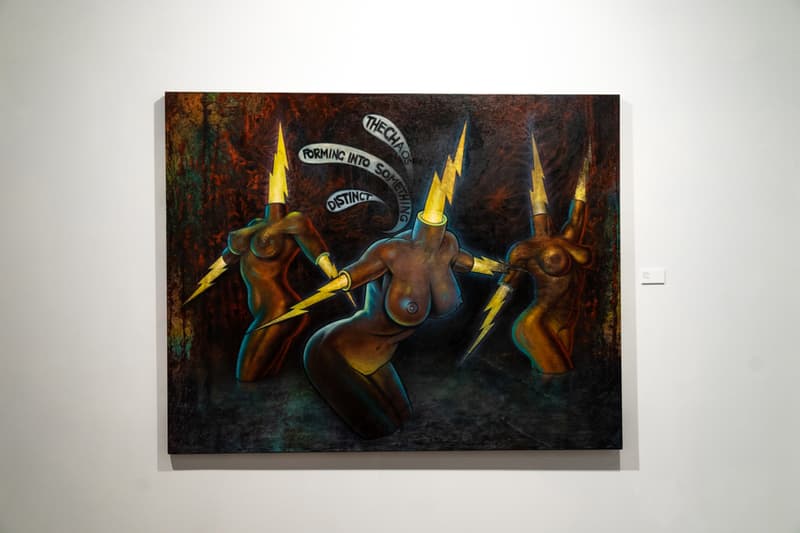 19 of 38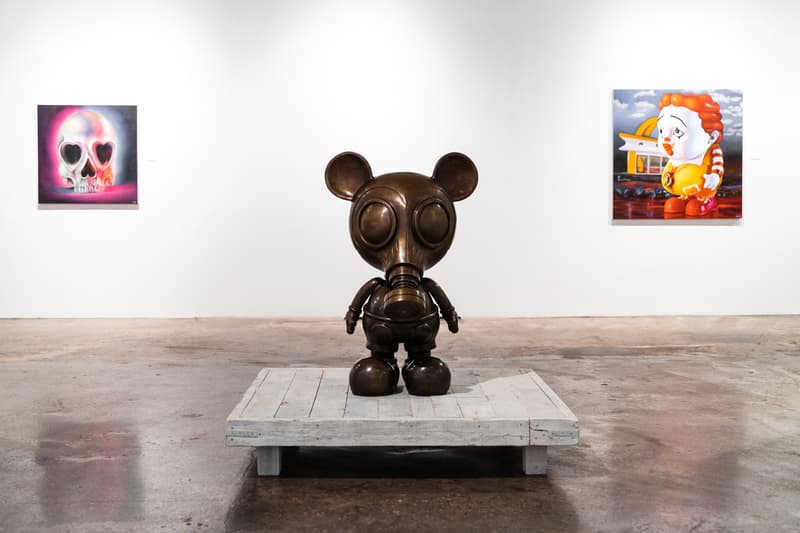 20 of 38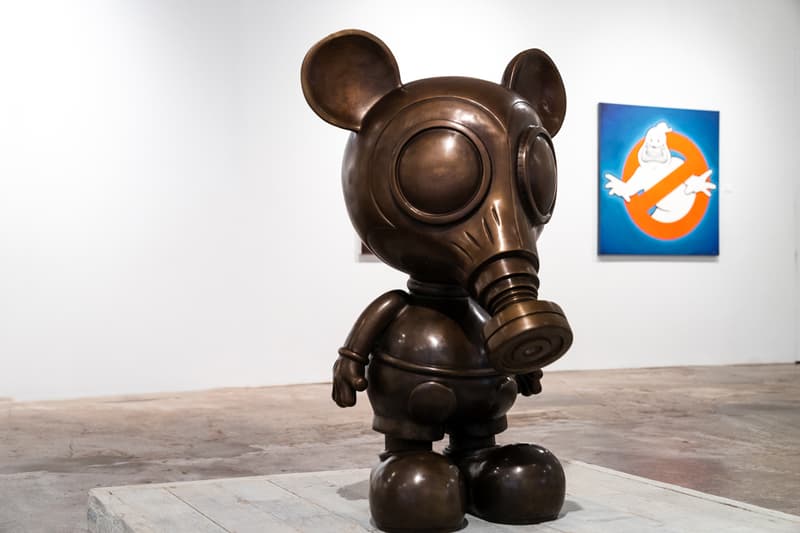 21 of 38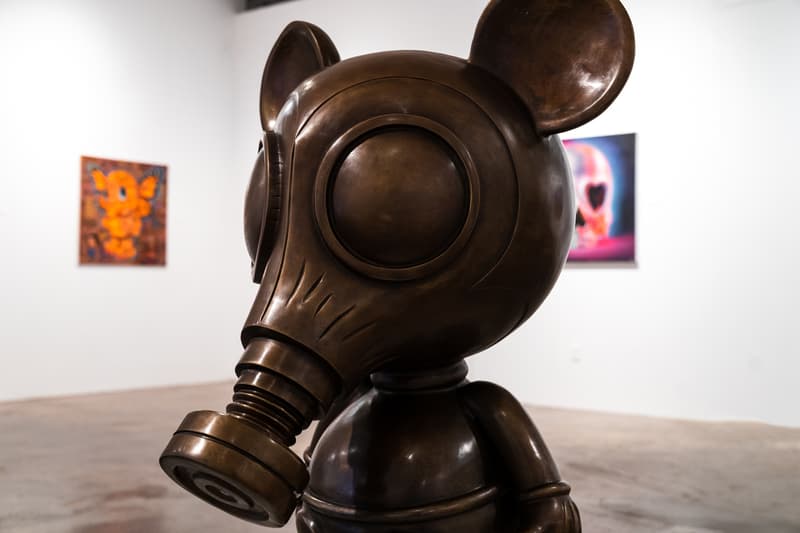 22 of 38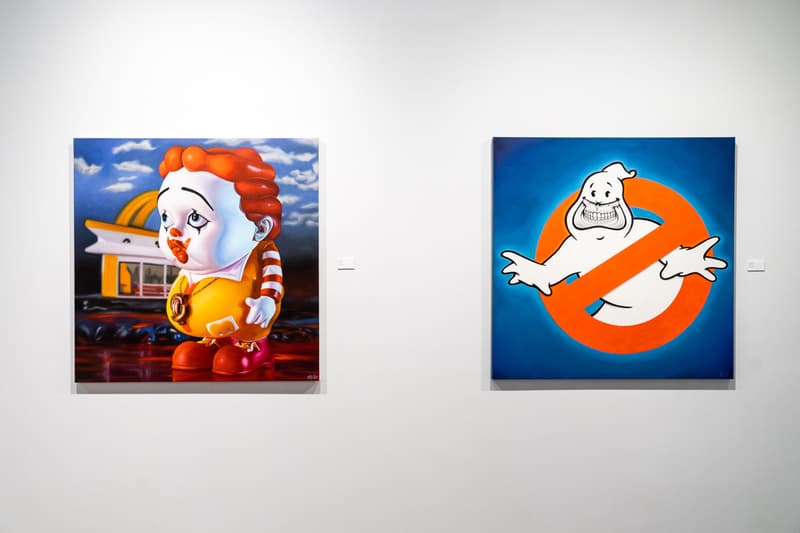 23 of 38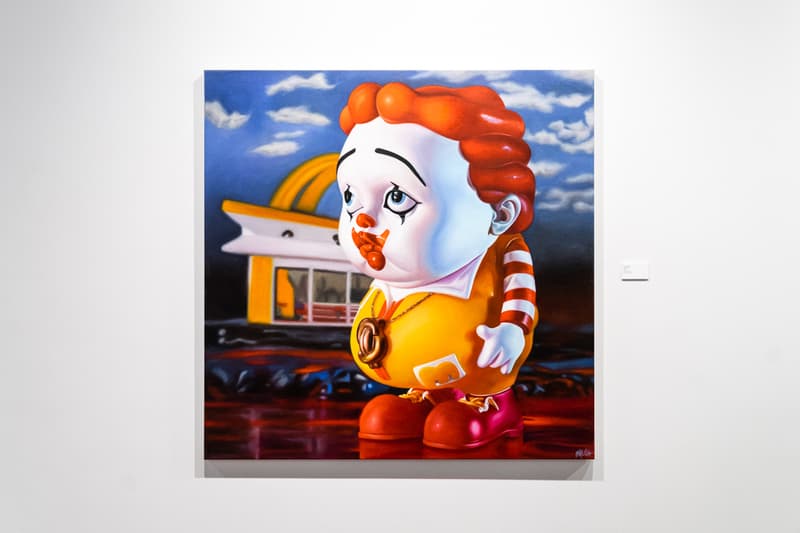 24 of 38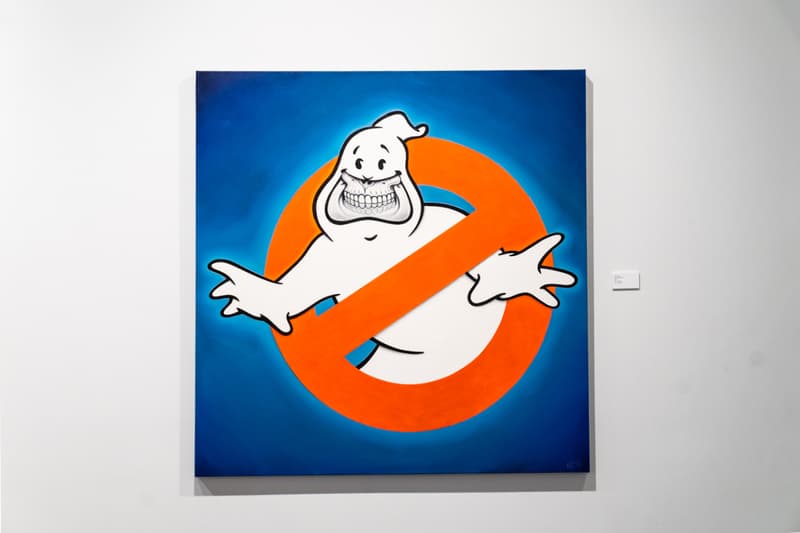 25 of 38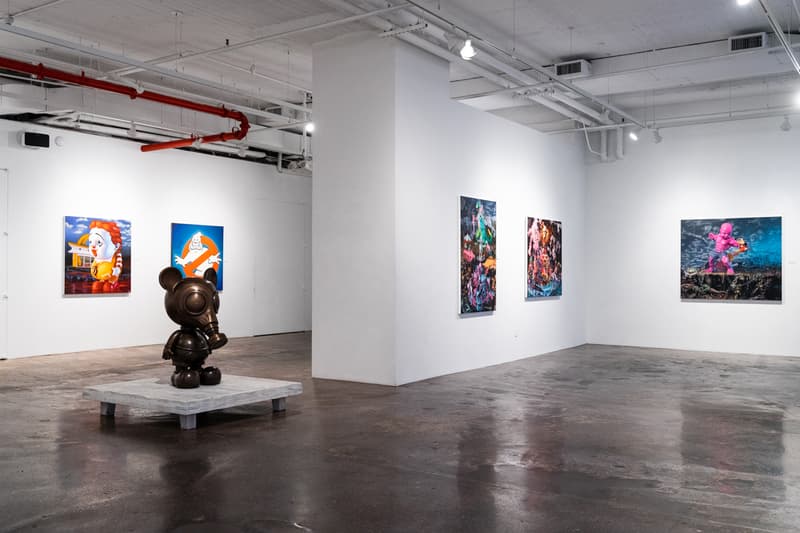 26 of 38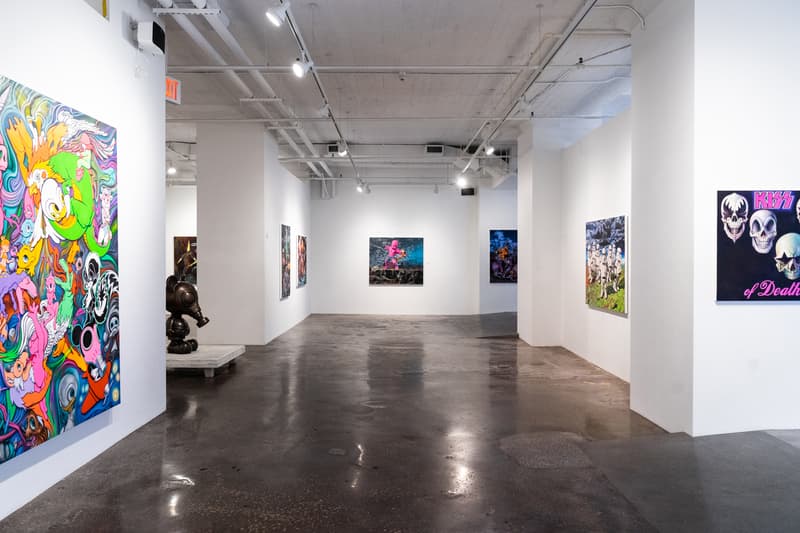 27 of 38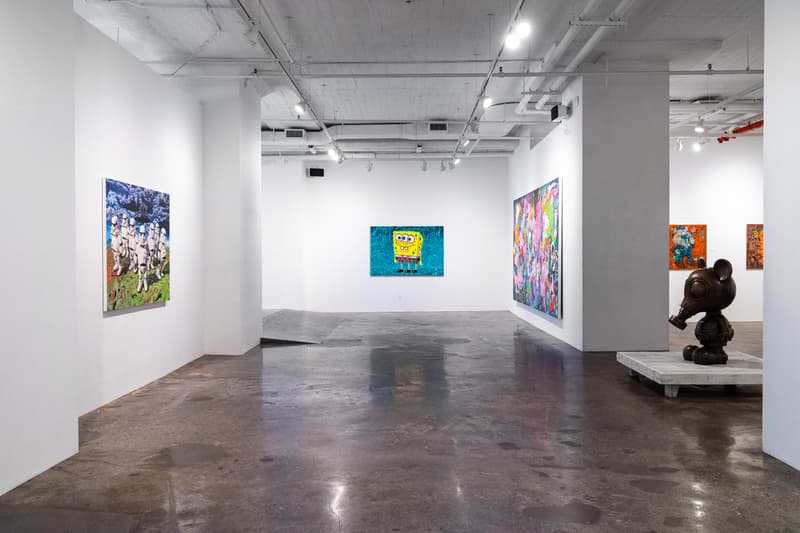 28 of 38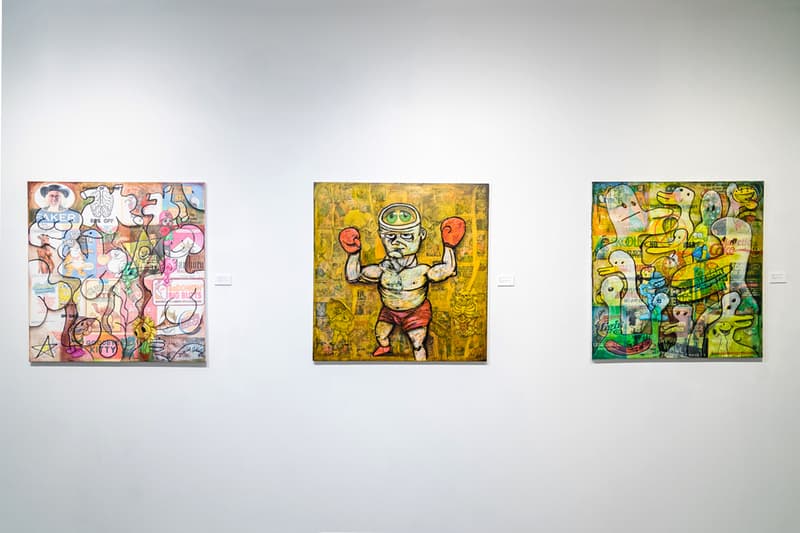 29 of 38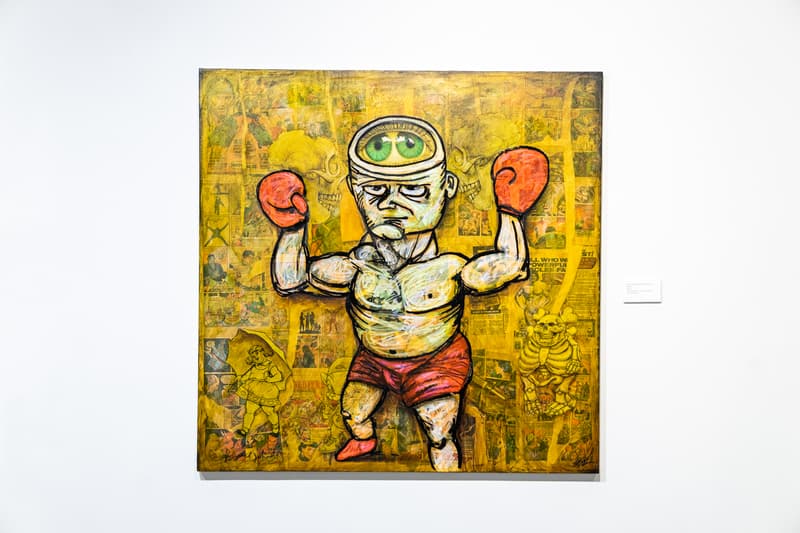 30 of 38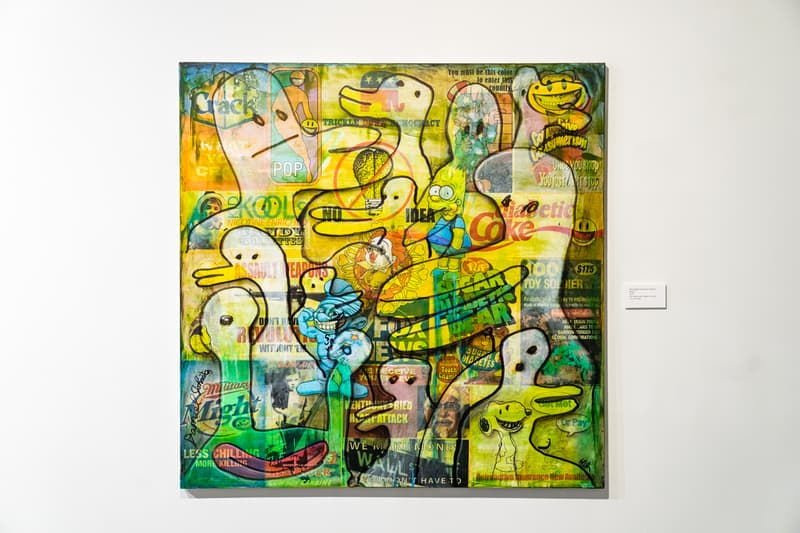 31 of 38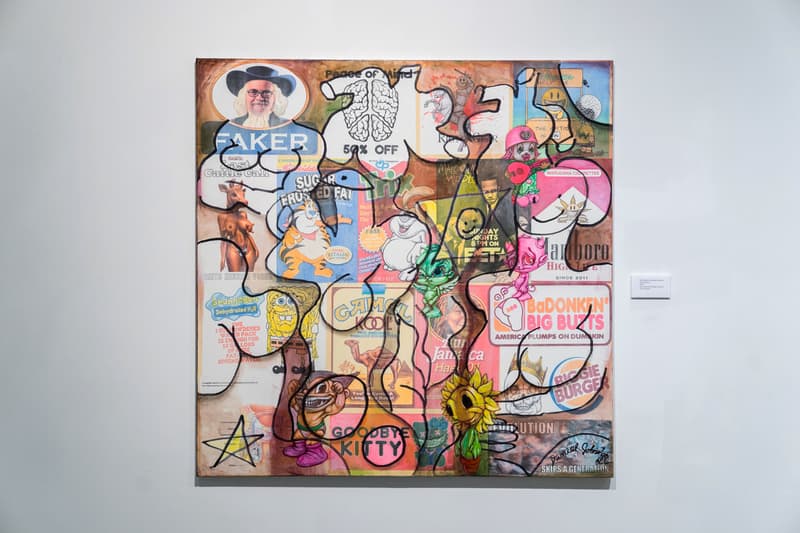 32 of 38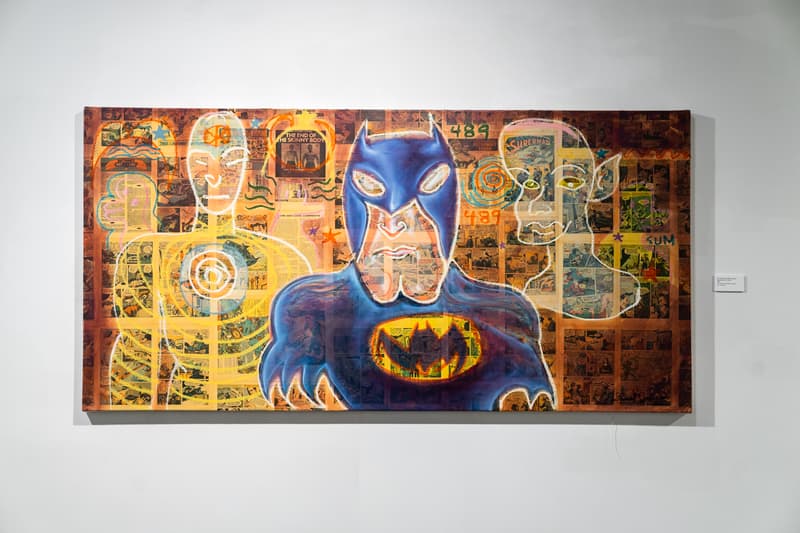 33 of 38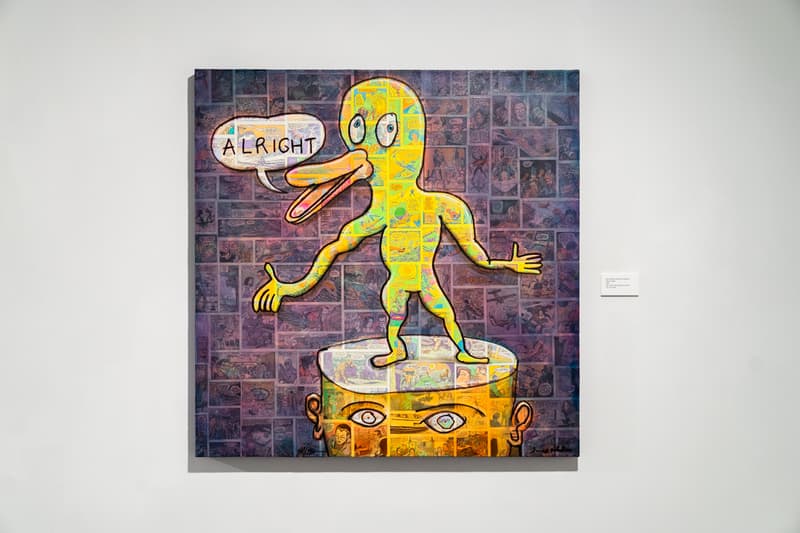 34 of 38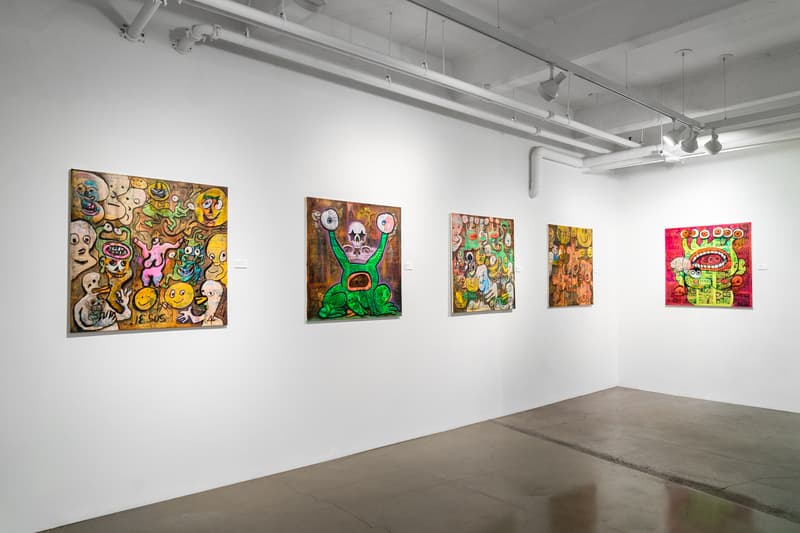 35 of 38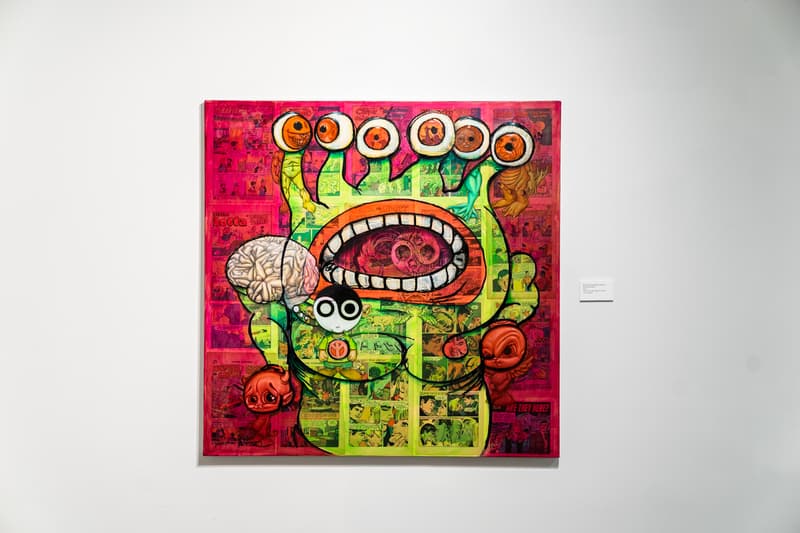 36 of 38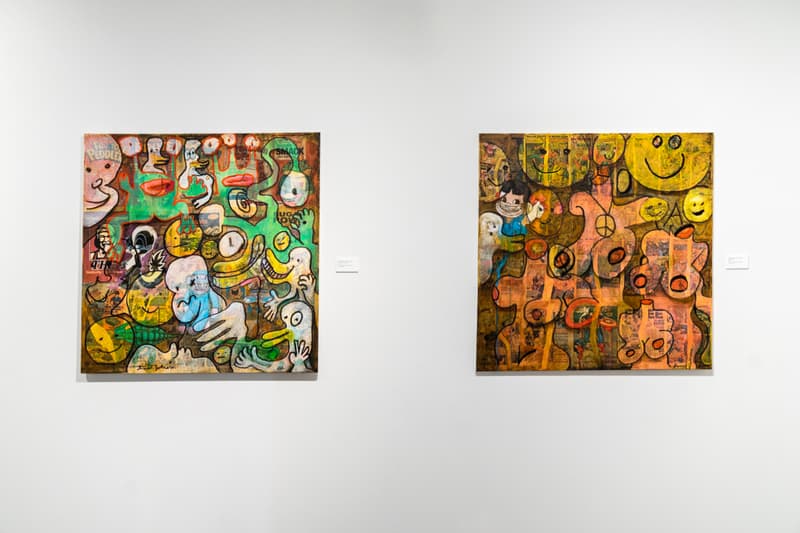 37 of 38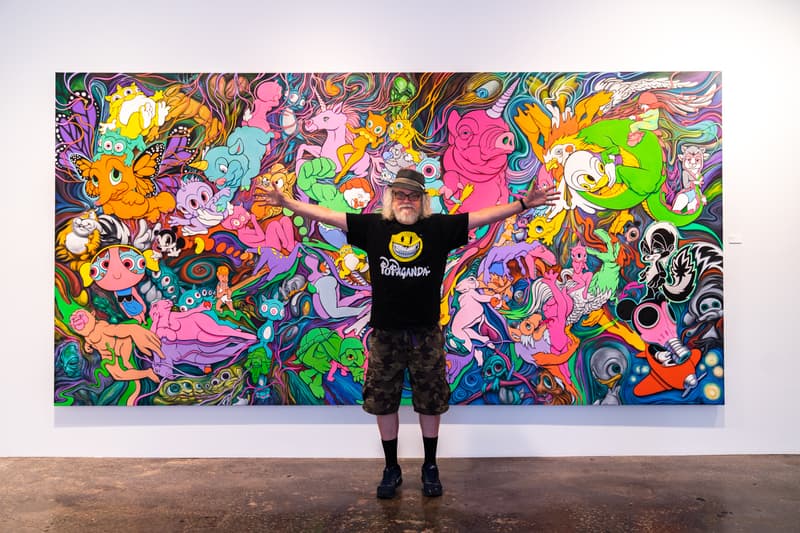 38 of 38
Immerse Yourself in Ron English's Chaotic "Delusionville" Exhibition
A trippy world where "we can talk about the idea of belief systems without people being offended."
---
Multidisciplinary art phenom Ron English just launched a new solo exhibition at New York City's Allouche Gallery called "Delusionville." The showcase is a visual cacophony of English's signature characters imagined in new, acid-induced forms including paintings and life-sized sculptures. Produced in a span of three years, a total of 20 works are on display including collaborative pieces with singer and artist Daniel Johnston. Highlights include a haunting portrait of the Ronald McDonald-inspired Young MC, a never-before-made sculpture of Mousemask Murphy, and a painting of a three-eyed Spongebob Squarepants.
English is widely known for using his characters to snarkily raise awareness for socio-political issues. However, "Delusionville" is the first presentation where we see his trademark subjects in their own world with their distinct belief systems. Take a look inside the artist's chaotic "Delusionville" exhibition in the slideshow above and read exclusive quotes below. The show in on view until November 25, visit Allouche Gallery's website to learn more.
On the concept of "Delusionville":
I became known for messing with iconic pop characters and using them as a language over the years. In the most recent years, I've kind of abandoned that in favor of creating a world that's populated by all of my own characters and I called the world "Delusionville." It's an underground world where they have their own politics and their own religion. They're all animals, so it's kind of like Aesop's Fables on acid kind of vibe or a little bit of animal farm in there for good measure.
His purpose of creating these new works:
I think a lot of people clam up and become defensive and it's hard to talk about big issues because people feel like they're being belittled for their belief system. If it's a whole new belief system, we can talk about the idea of belief systems without people being offended. That's my goal for creating this world.
Allouche Gallery
82 Gansevoort St.
New York, NY 10014