AMBUSH Wishes Everyone a Happy New Year With Locally Crafted Darumas
A symbol of good fortune and perseverance.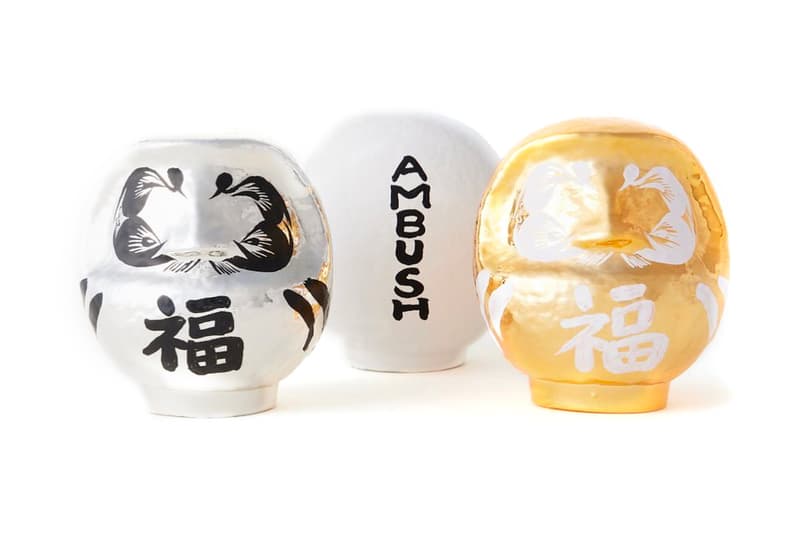 1 of 7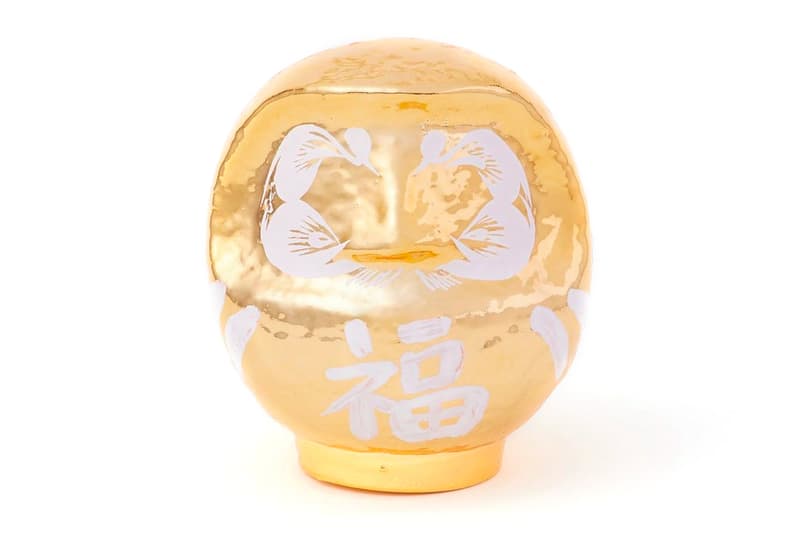 2 of 7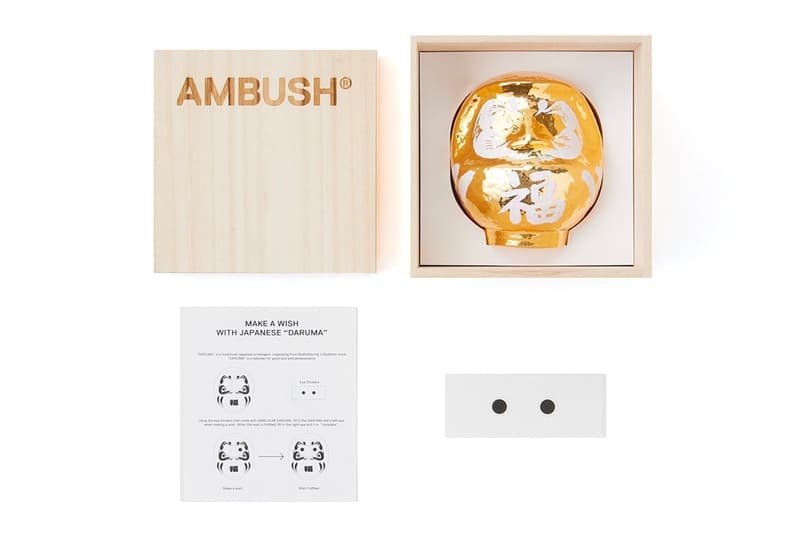 3 of 7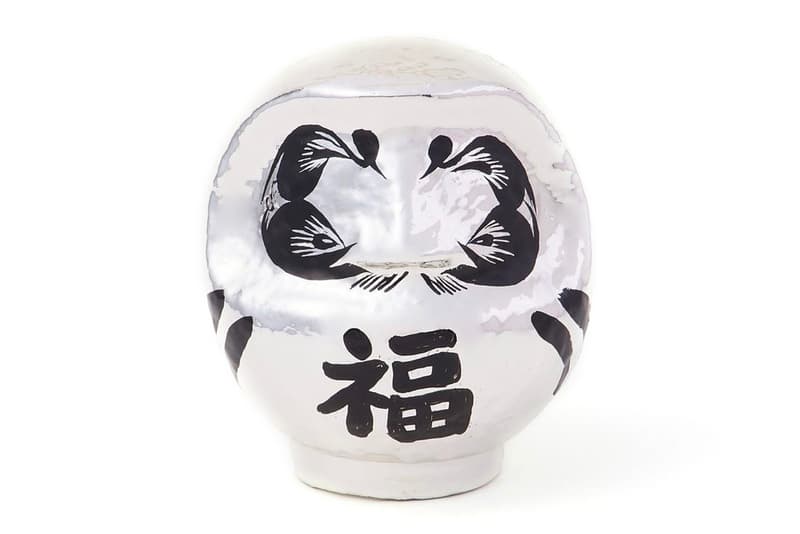 4 of 7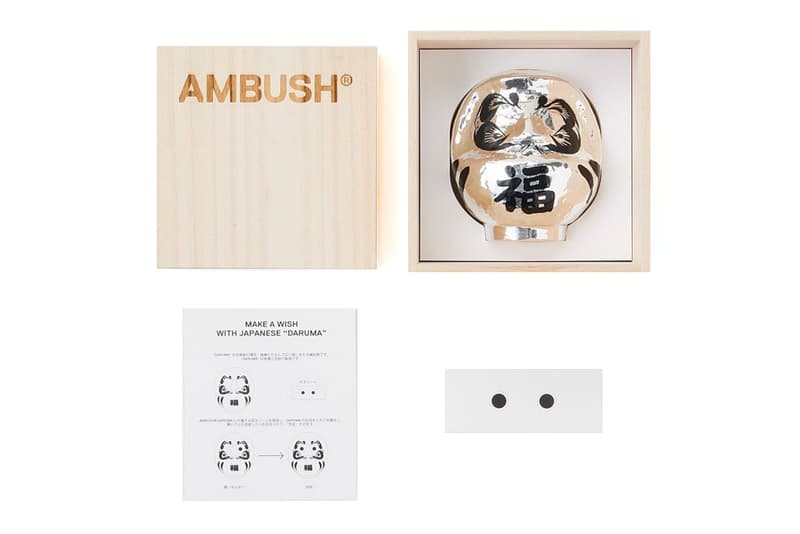 5 of 7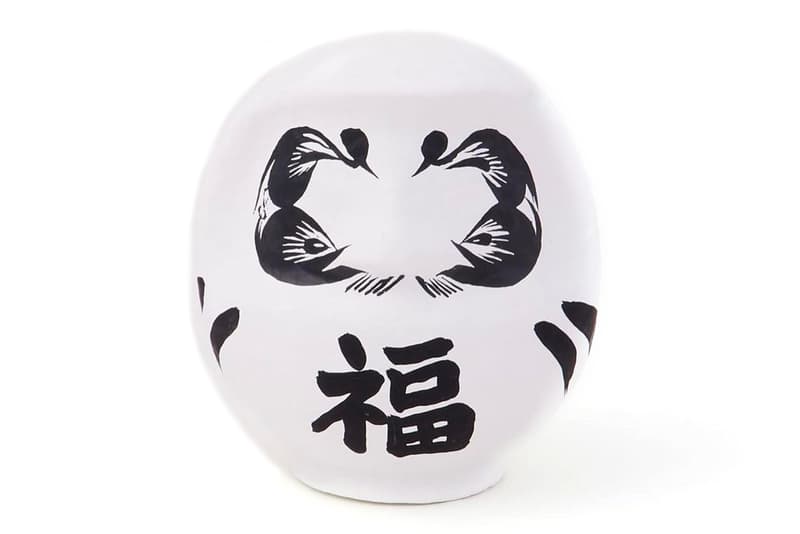 6 of 7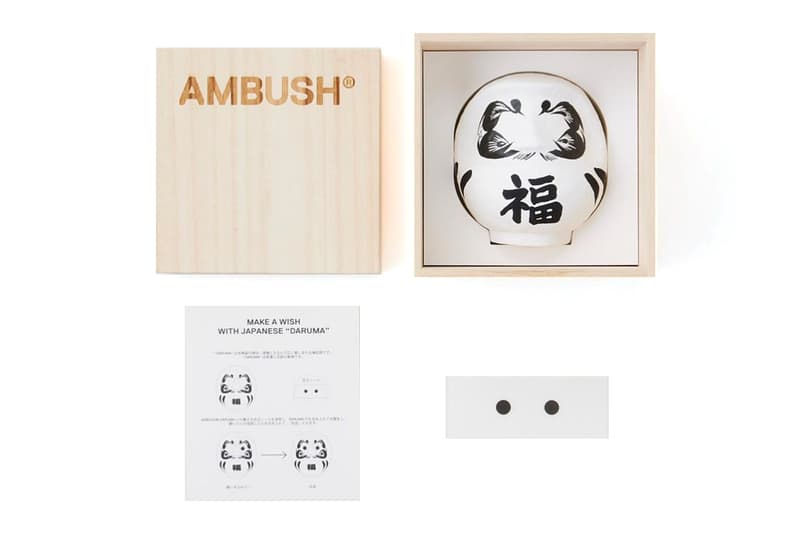 7 of 7
AMBUSH is wishing everyone good fortune for the new year with special Daruma dolls, a Japanese talisman that symbolizes luck and perseverance.
Darumas are often red, round and hollow, and are commonly given as gifts to wish the recipient luck on the goals that he/she pursues. Traditionally, the dolls are sold with blank eyes. Once the recipient sets a goal, he/she fills in one eye, and when that goal is fulfilled, the other eye is filled is painted. Keeping with tradition, AMBUSH's darumas do not have any eyes painted, but the pieces come in colorways of white, silver and gold, instead of red. The ornaments were made in Gunma, Japan in Takasaki City, where roughly 80 percent of the country's darumas are produced. "AMBUSH" branding is painted across the back of the darumas, while the front is etched with artful cranes, tortoises and cedar trees, representing auspiciousness, longevity and peace. As a final touch, each piece features the kanji character "福" (fuku), which roughly translates to "good luck."
AMBUSH's darumas will be available on January 2, 2021 at AMBUSH WORKSHOP 1 and AMBUSH WORKSHOP 2 in Shibuya PARCO.
In other news, JJJJound is kicking off 2021 with a new collab with PORTER.
Shibuya PARCO
15-1 Udagawacho, Shibuya City
Tokyo, Japan
View this post on Instagram