Rico Nasty Announces 'Nightmare Vacation' Release Date
The rapper's debut studio album has been delayed several times.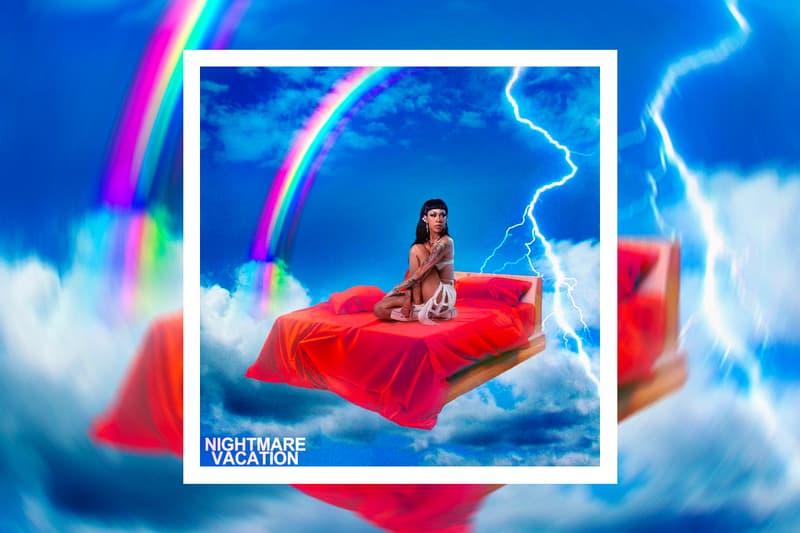 Rico Nasty has officially announced that her debut studio album, Nightmare Vacation, will be dropping on December 4.
The project has seen several delays and is scheduled to arrive more than a year after its announcement. Trippie Redd, Aminé, Gucci Mane, Don Toliver, Dylan Brady, Take a Daytrip, Avedon and Tay Keith are set to join the rapper on her album, while Rico Nasty's previous singles "iPhone," "Own It" and "Don't Like It" will be part of the tracklist.
Speaking to NME, Rico Nasty revealed that it took her a long time to create the album. "I made 'Anger Management' in a week. I made 'Nasty' and 'Sugar Trap' in around three months. I made 'Tales Of Tacobella' in a month – two, tops. I made this album in a year, she said. "I hope that I'm not one of the people that overperfected it and took away what [the fans] enjoyed."
Nightmare Vacation follows a number of EPs from the 2019 XXL Freshman, namely Summer's Eve in 2014, The Rico Story and Sugar Trap in 2016, Tales of Tacobella and Sugar Trap 2 in 2017, Nasty in 2018 and Anger Management with Kenny Beats in 2019.
In other music news, PARTYNEXTDOOR hints that he has "one more album left" before making a big move.