Travis Scott's McDonald's Action Figure Is Now Reselling for $55K USD
Limited to just five figures.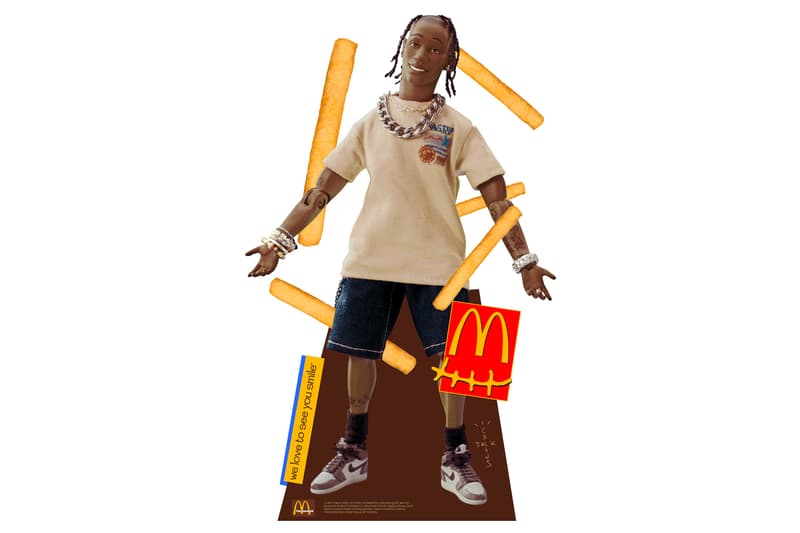 The super-limited Travis Scott action figures from the commercial for the McDonald's Cactus Jack Meal collaboration are now reselling for $55,000 USD.
Serving as the main fixture of the campaign for the meal comprised of a Quarter Pounder with cheese, bacon, and lettuce, a Sprite, and fries with BBQ sauce, the rare, handcrafted and numbered figurines were won through a sweepstakes contest on Twitter.  Limited to just five in the whole world, the action figures come in a special box, acrylic display case and a certificate of authenticity.
Additionally, Travis Scott recently made good on his promise and sent one of the limited figures to cancer survivor Jonah DeToro. The young fan initially reached out to Travis when his McDonald's collaboration first launched with an image of himself eating a Cactus Jack Meal in the hospital. After beating cancer for the second time, DeToro received one of the rare figures as a "victory trophy."
? rare, handcrafted & numbered @trvisXX action figures ?

quote tweet this post with "Cactus Jack sent me to @McDonalds #CactusJackSweepstakes" for a chance to win 1 of 5. and ICYMI, the Travis Scott Meal is only $6 in our App pic.twitter.com/8HqyAxxYEo

— McDonald's (@McDonalds) September 25, 2020
Ur my hero!!!! Anyway If I can make ur day better makes me happy !!! Imma try to get something up there to u kiddo. ❤️❤️ https://t.co/uBeKERSmdl

— TRAVIS SCOTT (@trvisXX) September 9, 2020
Thanks for the victory trophy @trvisXX @McDonalds pic.twitter.com/35imzLc7dY

— Jonah DeToro (@jtoro_13) November 9, 2020
In case you missed it, Travis Scott was recently named as Sony PlayStation's new Strategic Creative Partner.