Ocean Spray Gifts Viral Fleetwood Mac TikToker New Truck Filled With Juice
Can he drink all of it though?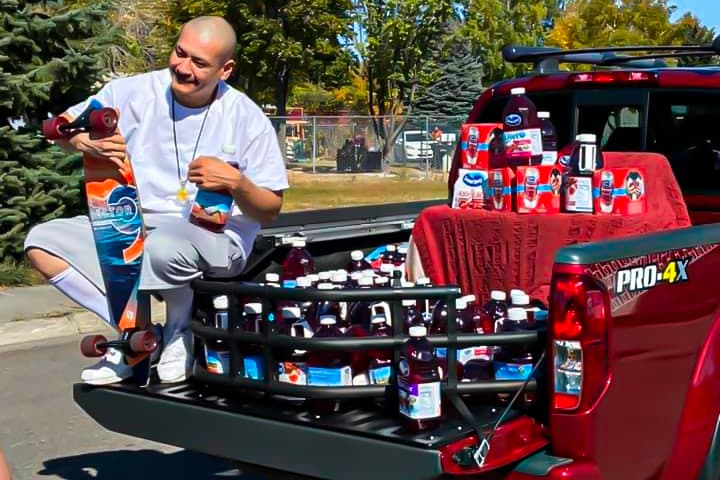 Adding to the thousands of donations given to Nathan Apodaca (a.k.a. @doggface208), Ocean Spray, the brand behind the cranberry juice seen in the viral video, decided to gift the Fleetwood Mac singing TikToker a new truck.
Revealed by Apodaca on Instagram, a team was sent to gift a new truck in celebration of his positivity and the joy he has spread on social media. Coming in a very specific shade of red, the Nissan Frontier Pro-4X Off-Road's truck bed was stocked with all kinds of cranberry Ocean Spray products. The collaborative effort between Ocean Spray and Ron Sayer Nissan in Idaho Falls comes after Tom Hayes, the CEO of the agricultural cooperative of growers of cranberries that behind the juice, recreated the skating "Dreams" clip.