Viral Skateboarding and Fleetwood Mac Singing TikToker Receives Thousands in Donations (UPDATE)
Nathan Apodaca, who boosted streams of Fleetwood Mac's "Dreams," will use the money for transport, housing, and a gift to his mother.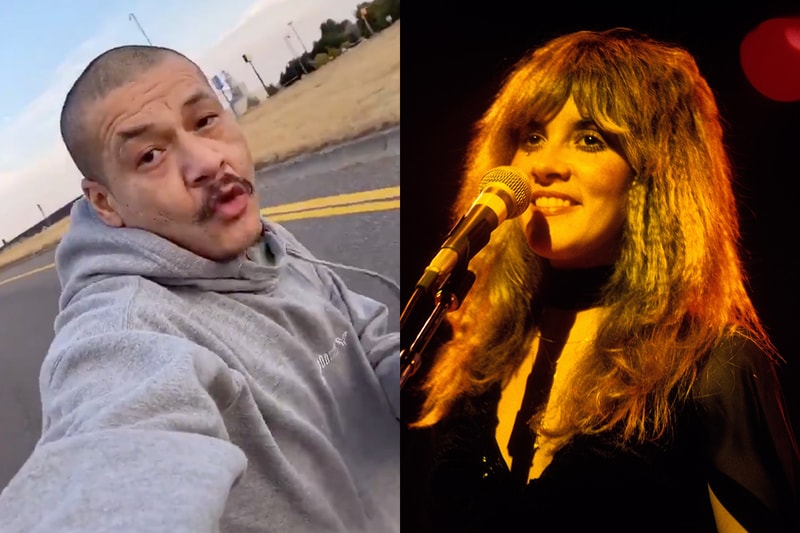 UPDATE: TikTok user Nathan Apodaca, known as 420Doggface208, broke the Internet last week with his ode to Fleetwood Mac's 1977 song "Dreams". In the video, Apodaca can be seen skateboarding while holding a jug of Ocean Spray's Cran-Raspberry drink.
Today it has been announced that Apodaca has received thousands of dollars worth of donations. In an interview, the TikTok star said he shall use the money to provide him with transportation means and housing, and will also be giving a large sum of it to his mother.
"Right now, I've gotten over 10,000 plus," he told TMZ via video chat. "It's crazy. I don't know how many donations are gonna keep coming in but, like I said, it's a blessing in itself. I wanna give my mom a little bit, for sure. So right now I know I'm gonna give her $5,000."
Furthermore, he has said that the gift to his mother will be a surprise that he is planning to reveal in an upcoming video.
---
Original Story (September 29): While TikTok is still dealing with a battle to appear on U.S. App stores and a President Donald Trump forced deal with Oracle to stay operational in the country, there's still reasons to celebrate the platform despite its murky future. Take this viral video of a man happily cruising down a road lip-syncing Fleetwood Mac's Stevie Nicks helmed classic 1977 song "Dreams".
TikTok user Nathan Apodaca, known as 420Doggface208, uploaded the wholesome video and it quickly became a viral sensation with others on social media quick to copy the quick visual themselves. The upload currently stands at over 15 million views and has also been the reason behind a major streaming increase in "Dreams." The legendary band even retweeted the video. Since the TikTok video released, the song has been streamed over 1.4 million times in the past week on Spotify alone, entering the streaming service's Top 200 list. As of September 28, it ranks 24th in the United States and 80th globally.
Watch Nathan Apodaca's video below. In more music news, Kid Cudi announced that he "totally disagrees" with collaborator and friend Kanye West's support of Donald Trump after Cudi appeared in his new show, HBO's We Are Who We Are, wearing a MAGA hat.
So thanks for the love and support an here it is my original video same as all going around but yes thanks for the love n donations it's very appreciated an much needed 🤙🏼 vibe on world pic.twitter.com/gkCgc1U9As

— *BLAZIN*4*1*NATION* (@doggface208) September 27, 2020
We love this! https://t.co/LgMGOGZIer

— Fleetwood Mac (@fleetwoodmac) September 26, 2020