PlayStation Trophies Getting New Leveling System Starting Later Tonight
Ahead of the release of the PS5.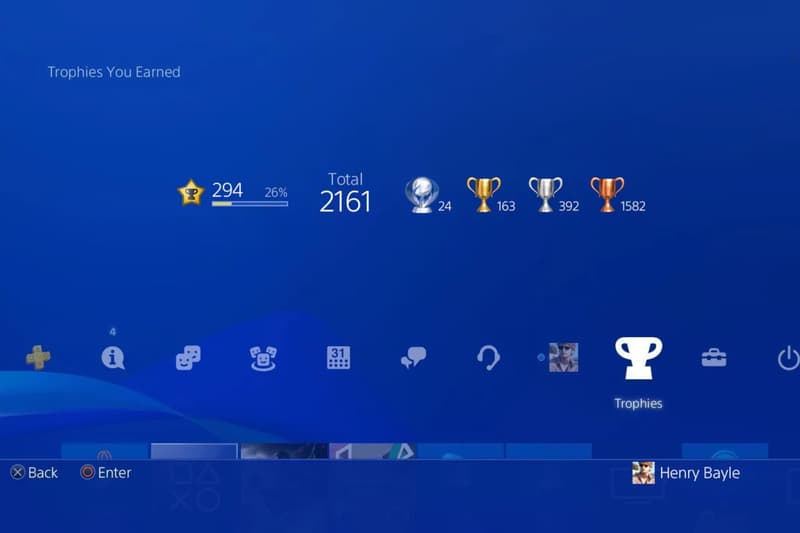 Sony will introduce new changes to its Trophy system starting later tonight that will reflect its user's current Trophies, which are posied to carry over into the PlayStation 5. According to PlayStation Blog, Trophy levels will increase in range from 1-100 to 1-999, converting the user's current Trophy level to the equivalent of its new rating. "For example, if your current Trophy level is 12, your new level will jump to somewhere in the low 200's," Sony notes.
The new rating calculation structure is aimed to reward players more, letting users progress through the early stages of the Trophy system faster and more consistently. Platinum trophies will also count more towards level progression, making them more valuable.
The Trophy level icon is also getting a revamp ahead of the PS5's launch and the PlayStation App at a later date. Sony says that the update will not impact previously earned Trophies and requirements are not being changed.
The new Trophy update will be automatically applied to the PlayStation 4 starting later tonight in North America and tomorrow in Europe.
In other gaming news, Sony just revealed a new teardown video of its upcoming PlayStation 5.
Trophy level hovering in the 12-15 range? You're about to hit triple digits.

First details on upcoming changes to Trophies: https://t.co/aVvaCFALRM pic.twitter.com/ELqlbzfSOO

— PlayStation (@PlayStation) October 7, 2020