Kyrie Irving's Nike Kyrie 7 Is All About Speed and Spontaneity
Every inch of Irving's seventh signature shoe was tuned to meet the demands of his unique style of play.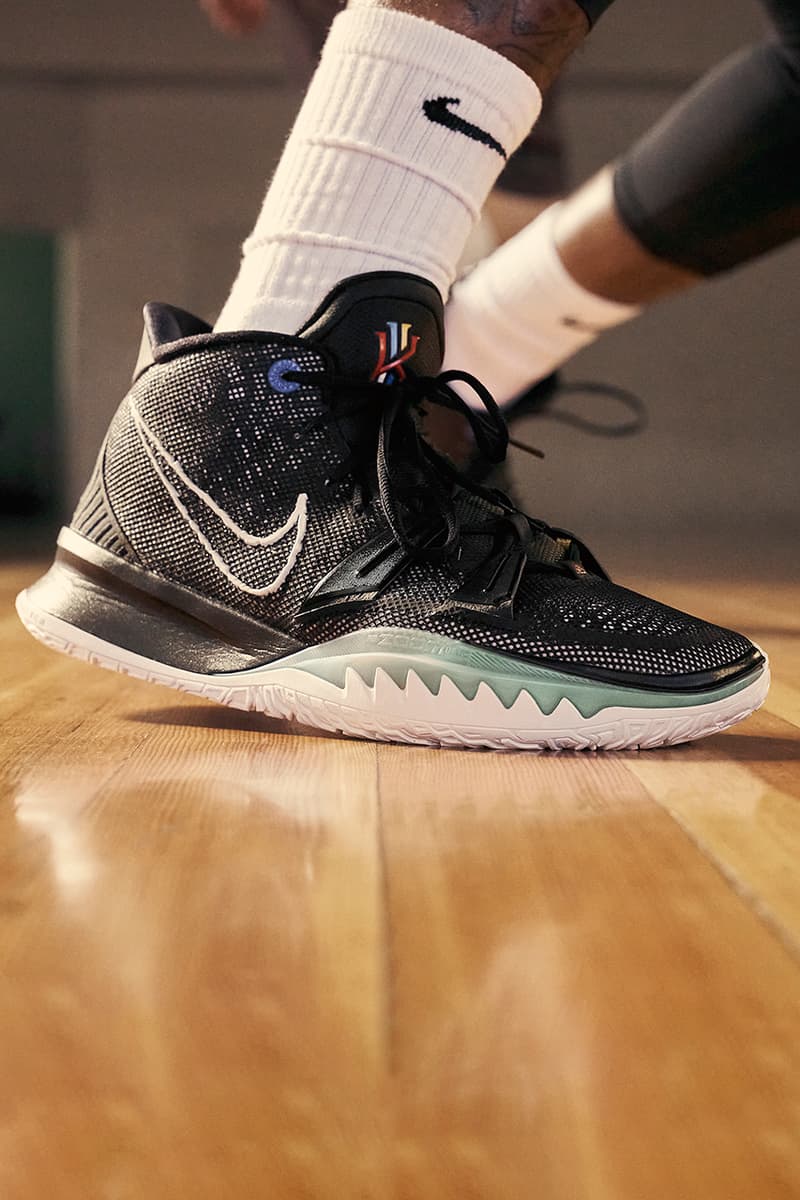 1 of 4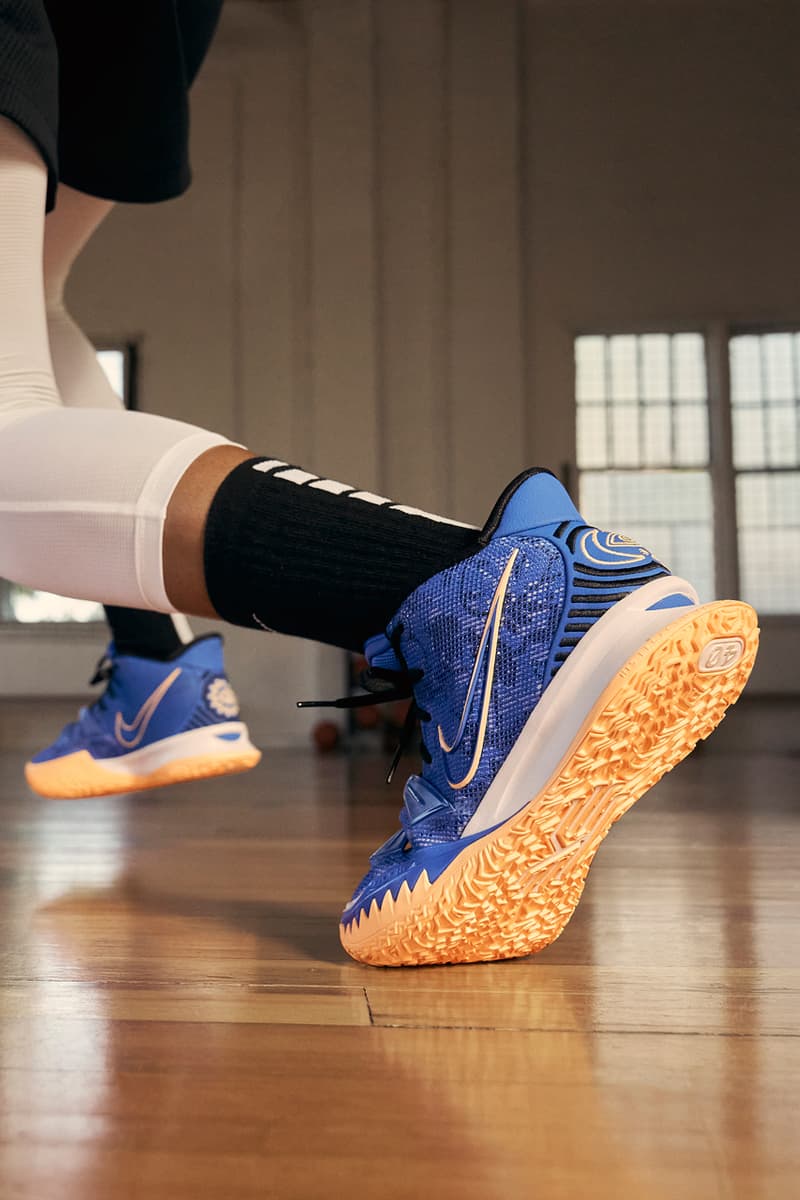 2 of 4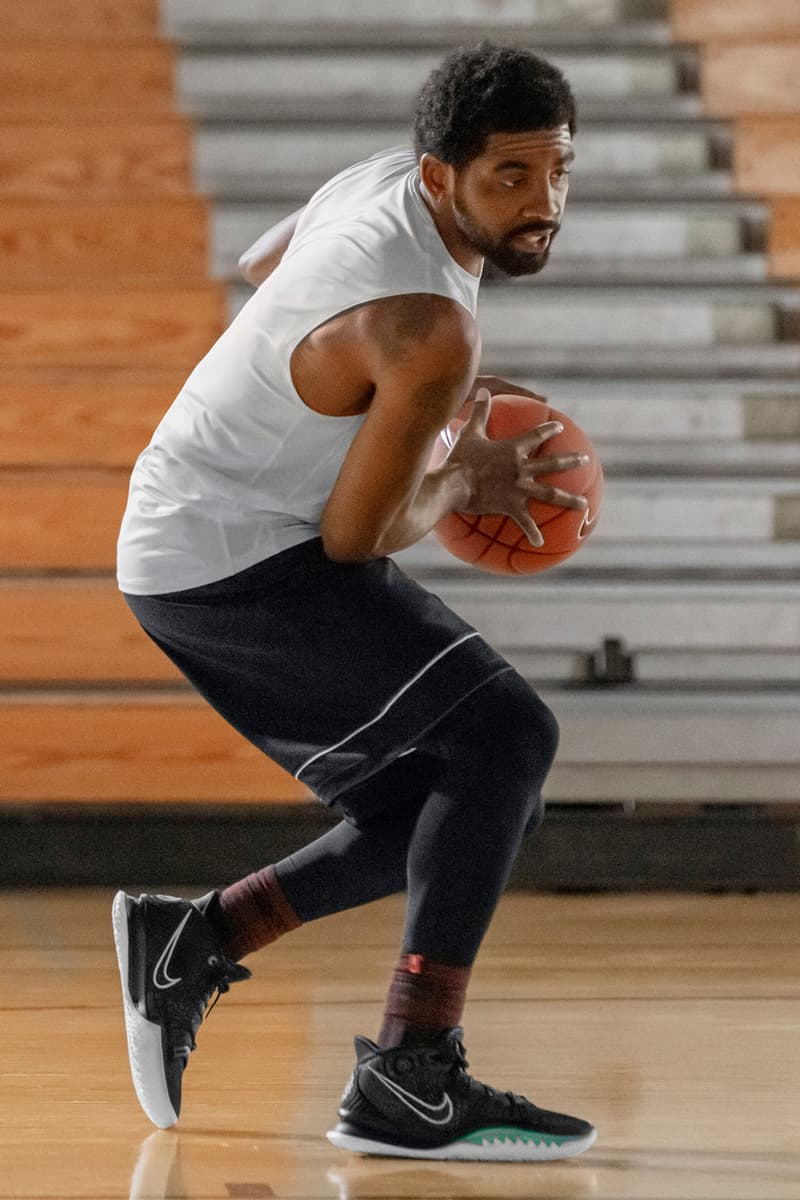 3 of 4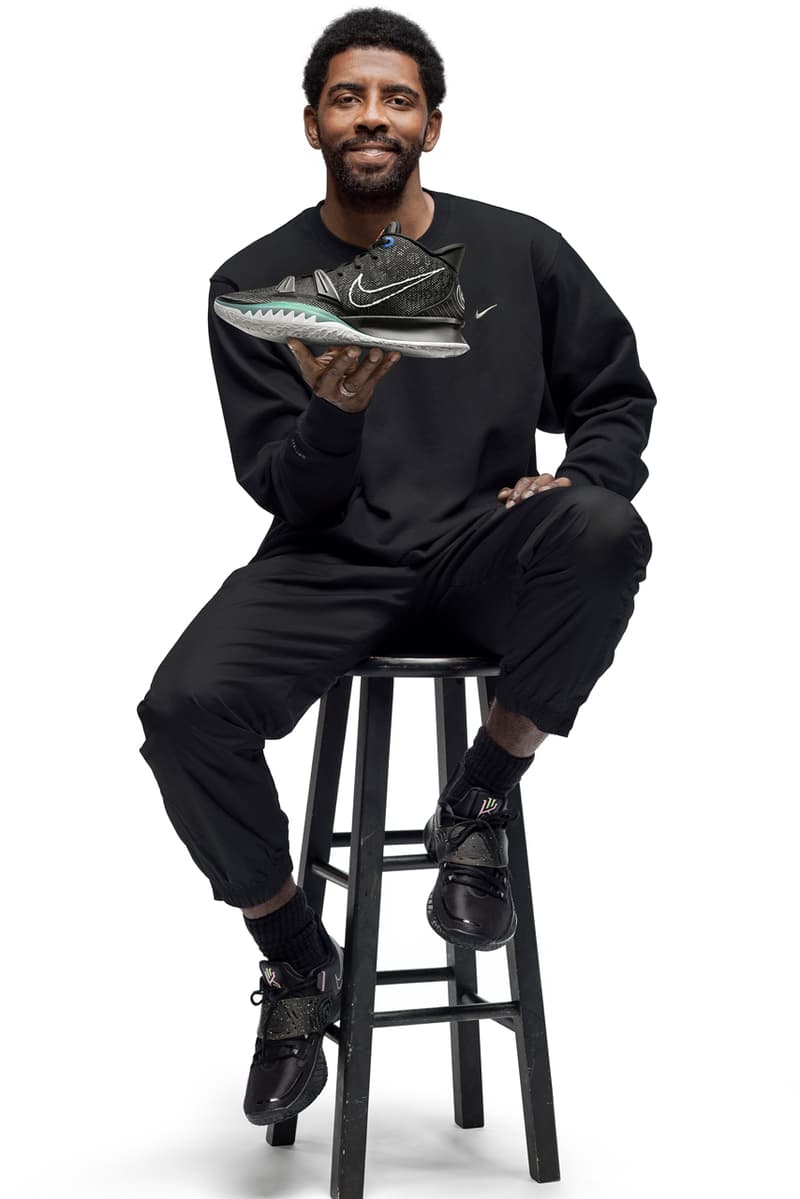 4 of 4
Spontaneity. Speed. Quickness. Three words that come to mind when describing Brooklyn Nets point guard Kyrie Irving's game, and three key pieces of Kyrie's latest signature Nike Basketball shoe: the Kyrie 7. Designed by Ben Nethongkome — the man who also created the Kyrie 4, Kyrie 5 and Kyrie 6 — the Kyrie 7 is light and responsive but still supportive, made to support Kyrie's crossovers, cuts, and charges towards the hoop. "Kyrie wants to take the torch as that go-to performance model for that cutting kind of player," says Nethongkome. "The 7 was made with that kind of attention to detail."
Created in partnership with Nike's NXT Advanced Design Studio, the Kyrie 7's build utilizes feedback from real-time game data and Kyrie's visits to the Nike Sports Research Lab. Uppers are made from a weight-saving composite mesh, while two TPU forefoot "fingers" increase lace lockdown and nod to an exercise the point guard's father gave him as a child: leaning against a wall on two fingers to strengthen his hands. Outsoles take data from the Sports Research Lab, featuring a banked traction pattern to aid Kyrie's signature cuts. If you look on the midsole, you can spot Kyrie's signature Nike Basketball iconography as well as the names of his mother and daughter. There are some similarities to the Kyrie 6 as well — namely the articulated Air Zoom Turbo unit in the forefoot and the unaltered midfoot chassis.
From a colorway standpoint, the teal "Special FX" pair nods to Kyrie's love of filmmaking, the light-hued "Expressions" salutes artists and creators and the red "Icons of Sport" acknowledges Kyrie's NBA Championship-clinching shot in the 2016 Finals while also representing some of his favorite NBA stars like Kobe Bryant. Finally, the dark-to-light "Soundwave" is a tact acknowledgement of Kyrie's love of music. There's also a "BK Black" makeup and a blue/gum "Sisterhood" iteration.
The Nike Kyrie 7 will debut in the first four colorways listed on November 11 via a "mystery box"-style release and the "BK Black" releases on November 23 — all via the Nike webstore. A retail price has yet to be announced.
For more sneaker release info, check out the latest installment of HYPEBEAST's weekly Best Footwear Drops list.