Kanye West Releases New Track "NAH NAH NAH" to Celebrate Fake Presidential Polling Numbers
Pairing the song with a looped video of Joaquin Buckley's viral UFC knockout.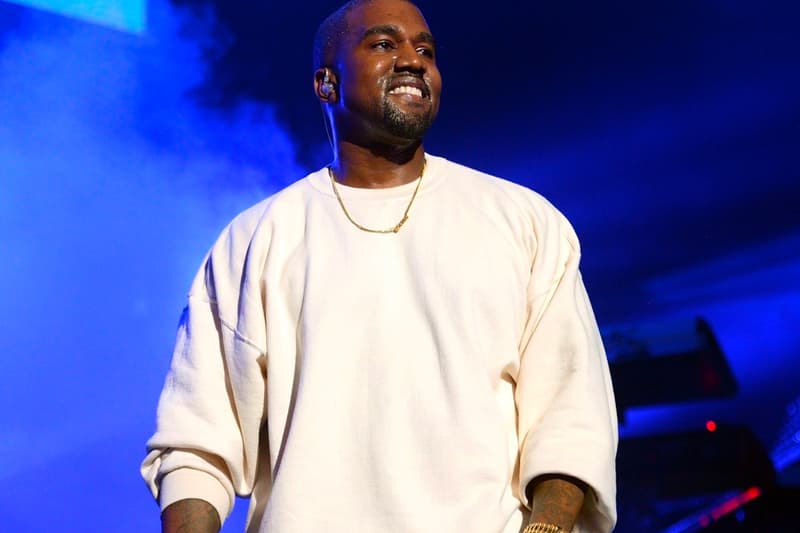 Kanye West has shared a new song "NAH NAH NAH" on social media. The track follows a recent stream of tweets by West, who was celebrating Kentucky's Presidential polling results that showcased him in third place in the state's precinct reporting. The problem is, that screenshot has since been debunked as fake and has earned a "manipulated media" tag from Twitter for spreading false information. That hasn't stopped Kanye's virtual victory lap though.
"NAH NAH NAH" was premiered alongside a loop of Joaquin Buckley's recent knockout victory at UFC Fight Night 5, scoring the highlight reel kick that made waves across the sports world. The visual also features a scene from Star Wars: Revenge of the Sith (Episode III). "The whole team is so energized that I had to release theme music," Kanye tweeted following his poll result screenshots and a celebratory video of him then showing a friend those fake polling numbers on his iPhone. West's celebration of verified fake news follows other erratic moves like randomly featuring Kirsten Dunst in a campaign poster and possibly facing election fraud investigations for writing fake signatures to meet deadlines to qualify for placement on states' ballots.
Throughout the song, Kanye raps about his candidacy for U.S. President, ("Next time you text, can it wait?/ You are talkin' to a presidential candidate") champions simulation theory, and references his current contract dispute with Universal Music Group ("If I put myself is harm's way to get my own masters/ They put theyself in harm's way to stay the master"). The surprise freestyle follows his recent offerings "Wash Us in the Blood" and "BELIEVE WHAT I SAY" featuring a sample of Ms. Lauryn Hill's "Doo-Wop (That Thing)."
Listen to Kanye West's new song "NAH NAH NAH" here. In related content, revisit HYPEBEAST's recent op-ed "We Don't Need a New Kanye West Album Right Now" and "Taylor Swift and Kanye West's Divergent Political Paths Show How Self-Serving Activism Can Be."
In case you missed it, Kanye West recently said he wants to go on The Joe Rogan Experience podcast.