Watch Joaquin Buckley Deliver One of the UFC's Most Vicious Knockouts
The K.O. of the year contender is straight out of a video game.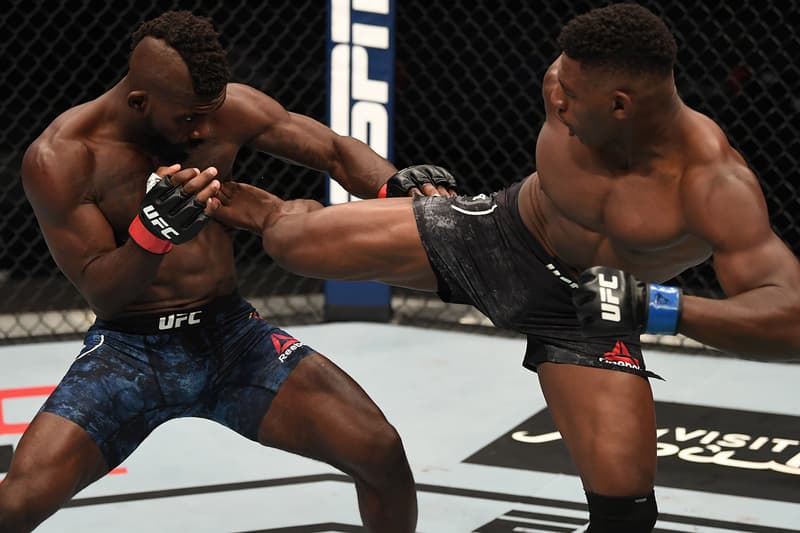 Taking to Yas Island in Abu Dhabi once again, this weekend the UFC held its latest Fight Island 5 event which saw a night filled with amazing finishes. But ahead of the main card during the pre-lims, middleweight Joaquin Buckley landed a vicious knockout on the unbeaten Impa Kasanganay that is now being called K.O. of the year.
Largely dominant throughout the first round, Buckley picked up the pace with kicks in the second. Forcing his opponent to take action against the strikes, Kasanganay blocked and caught a head kick which allowed Buckley to perform an incredible spinning back kick to the head for the finish. Receiving praise from UFC president Dana White, Buckley was unsurprisingly awarded one of the four $50,000 USD UFC Fight Island 5 Performance of the Night bonuses.
Quickly being dubbed a knockout of the year contender, the finishing blow became viral with many pointing out how it looked straight of a video game. It is interesting to note that Lee Chaolan, a character from the Tekken game franchise that utilizes a mix of the fictional Mishima Style Fighting Karate and Jeet Kun do, has a similar counter strike called the Mist Trap.
Watch Joaquin Buckley's devastating knockout and compare it with Lee Chaolan's Mist Trap below.
KO of the Year! ?

Go all angles on @NewMansa94's masterpiece ?

[ #UFCFightIsland5 | #InAbuDhabi | @VisitAbuDhabi ] pic.twitter.com/1ywVZzin5U

— UFC (@ufc) October 10, 2020
For more sports news, the Los Angeles Lakers defeated the Miami Heat to become the 2020 NBA Champions.