Rafael Nadal Wins 2020 French Open for Record-Tying 20th Grand Slam Title
A straight three-set triumph over Novak Djokovic.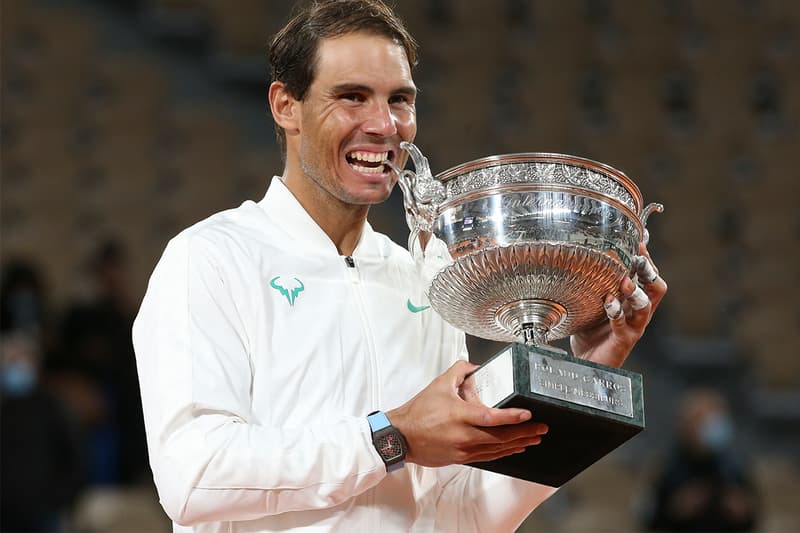 Spanish "King of the Clay" Rafael Nadal has done it again, taking home another Grand Slam victory — and his 13th at Roland Garros — after a smooth three-set triumph over Novak Djokovic by 6-0, 6-2 and 7-5.
The French Open win now puts Nadal right beside Swiss player Roger Federer for the record of most Grand Slam titles won, each having earned 20 in their careers so far.
"The love story that I have with this city, and with this court, is unforgettable," Nadal said during the post-match interview. "[To] win here means everything to me, no? It's not the moment, honestly … [to] think today about the 20th. Roland Garros means everything to me. I spent, here, the most important moments — or most of the most important moments — in my tennis career, no doubt about that."
"What you are doing in this court is unbelievable. Not just this court — throughout your entire career, you've been a great champion," Djokovic told Nadal. "Today you showed why you are King of the Clay."
Of course, Federer also congratulated the Spaniard, who he has contested against for most of his careerr. "I have always had the utmost respect for my friend Rafa as a person and as a champion," Federer said. "As my greatest rival over many years, I believe we have pushed each other to become better players. Therefore, it is a true honor for me to congratulate him on his 20th Grand Slam victory… I hope 20 is just another step on the continuing journey for both of us. Well done, Rafa. You deserve it."
Elsewhere in the sporting world, take a look Behind the HYPE of the bike life movement.
— Roger Federer (@rogerfederer) October 11, 2020