Logic Sets Auction Record With $226,000 USD Winning Bid on Rare Pokémon Card
The highest known sale of any Nintendo collectable ever purchased.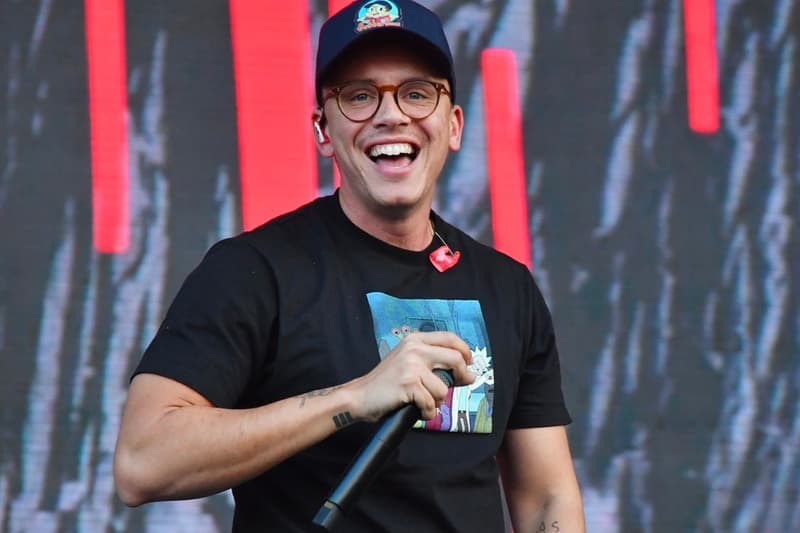 Newly retired rapper Logic is living his best life. After his final album No Pressure debuted at No. 2 on the Billboard 200, he's been surprising fans with Twitch-inspired beat-tapes and focusing his energy on being a father. He's also investing in quite the Pokémon card collection.
Logic set a new record with his winning bid of $226,000 USD on a PSA 10 Base Set 1st Edition Charizard card. It's the highest known sale of not just any Pokémon card but of any Nintendo collectable ever purchased to date. Logic's acquisition followed another major Pokémon purchase by a notable name — Logan Paul recently spent $216,000 USD on a base set booster box. The Charizard card was notable for its rare lack of a shadow on the artwork. Logic's winning bid totaled $183,812 USD before a 20% buyer's premium was tacked on at the end.
The ex-rapper took to Instagram to detail his passion for Pokémon cards when he was younger. "When I was a kid I absolutely loved Pokémon but couldn't afford the cards," Logic detailed. "I remember even trying to trade food stamps for theirs and now as an adult who has saved every penny he has made being able to enjoy something that I've loved since childhood now as a grown man is like buying back a piece of something I could never have, it's not about the material it's about the experience."
Logic didn't stop at just the lone Charizard card though. He also purchased a Pokémon base set box for an additional $23,000 USD and opened up a number of packs on his social media accounts — where he revealed he secured another Charizard and a rare Raichu card. Perhaps we'll be able to see more Pokémon related content on his Twitch account — he secured a multi-million dollar deal with the streaming platform just days after his rap retirement.
A PSA 10 Base Set 1st Edition Charizard just sold at auction with an ending bid of $183,812.00 via @IconicAuctions.

Including the 20% buyer's premium, the total transaction value exceeds $220k.

As of now, this is the highest known sale of the card. pic.twitter.com/2mwkoopTvL

— Cardhops (@Cardhops) October 10, 2020
@LoganPaul I'm the one at the auction for 183k Lololol

— Bobby Bathroom Break (@Logic301) October 10, 2020
Just opened a $23k Pokémon base set box! Only a few packs in but Look what I pulled!! YOLO pic.twitter.com/hr2ETLADft

— Bobby Bathroom Break (@Logic301) October 9, 2020
— Bobby Bathroom Break (@Logic301) October 10, 2020