Kanye West Says He Won't Release New Music Until Freed From Sony and Universal Contracts
Declaring himself "the new Moses" while demanding apologies from Drake and J. Cole.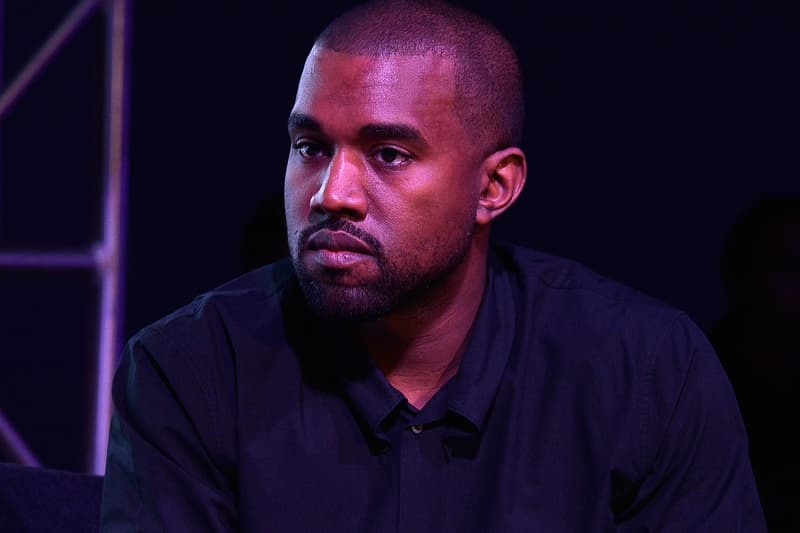 It doesn't look like Kanye West's next album will be releasing anytime soon. Kanye took to Twitter to announce that he won't release any new music until he is freed from his contract with Universal Music Group and publisher Sony/ATV Music Publishing. "I'm not putting no more music out till I'm done with my contract with Sony and Universal," Kanye tweeted. "On God… in Jesus name… come and get me."
His new project, first titled God's Country and now tentatively called DONDA, was originally slated to release on July 24 but was then subject to multiple delays including deleted tracklists and album artwork premieres. Kanye did manage to debut his first single "Wash Us in the Blood" featuring Travis Scott prior to all of the rescheduling.
The Twitter thread continued into Tuesday morning (September 15, 2020) and featured text message screenshots between Kanye and an unidentified legal adviser instructing him on his next steps. The messages reference Taylor Swift's own legal battles to own her masters as a blueprint. The source also offers a "radical consideration" of a YEEZY Media/Universal joint venture, "one that is equal and not one sided." Kanye responded, "I'm not open to any form of business with Universal or Sony." This isn't the first time that Kanye West has taken legal action to attain more rights to his music. At the beginning of 2020, he and EMI settled their year-long publishing lawsuit for the second time.
Kanye also demanded apologies from fellow rappers Drake and J. Cole in a now deleted tweet. "I need a publicly apology from J. Cole and Drake to start with immediately… I'm Nat Turner… I'm fighting for us." It's unclear what the two rappers would be apologizing for. Kanye then declared himself "the new Moses." After detailing that he's still waiting on a meeting with JAY-Z, Kanye demanded to see other artists' contracts with Universal and Sony and compared the music industry and the NBA to "modern day slave ships."
In more deleted tweets, he also vaguely referenced Travis Scott's new McDonald's collaboration. "I'm sure Steve Stoute was hurt that he didn't do the McDonald's deal… Steve's a good man Trav is a good man… my brothers let's rise up… we don't even own these companies," he tweeted. Earlier this year Stoute made headlines for statements he made about Kanye's run for President to The Boardroom: Out of Office podcast. "I don't want anybody Black running around voting for Kanye West," he said.
Much of Kanye West's year has revolved around his ongoing presidential campaign with the promise of DONDA's release moving further and further into the background. Kanye has been taken off numerous state's ballots for not meeting deadlines and could face election fraud investigations. His manic Twitter sprees led to wife Kim Kardashian releasing a statement on Kanye's mental health.
For more on Kanye's turn to politics, revisit HYPEBEAST's "Taylor Swift and Kanye West's Divergent Political Paths Show How Self-Serving Activism Can Be" feature and read the op-ed on why "We Don't Need a New Kanye West Album Right Now." Stay tuned for more updates regarding Kanye's latest dispute with Sony and Universal.
No one from Universal or Sony has responded so it's Go time pic.twitter.com/k5K0c1t4eF

— ye (@kanyewest) September 15, 2020
I need to see everybody's contracts at Universal and Sony

I'm not gonna watch my people be enslaved

I'm putting my life on the line for my people

The music industry and the NBA are modern day slave ships

I'm the new Moses

— ye (@kanyewest) September 15, 2020
I'm not industry bro … I don't care… I'm in service to Christ … we need world healing … I miss my brothers… I refuse to argue with black men on labels we don't own… even twitter

— ye (@kanyewest) September 15, 2020
I have the utmost respect for all brothers … we need to link and respect each other… no more dissing each other on labels we don't own

— ye (@kanyewest) September 15, 2020
My kids gonna own my masters

— ye (@kanyewest) September 15, 2020