Leaked Memo Confirms Upcoming Travis Scott x McDonald's Collab
A rumored launch date for the potential first partnership of the chain's "Famous Orders" series.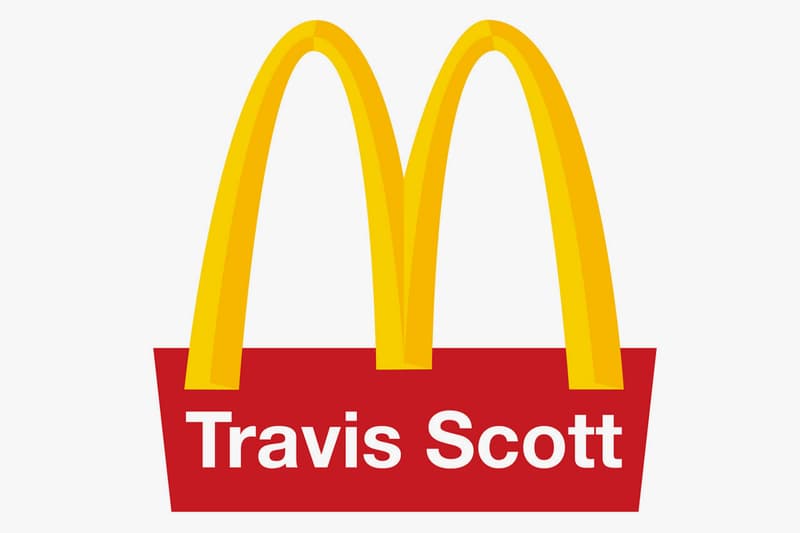 According to reports, a leaked memo has confirmed Travis Scott's upcoming collaboration with McDonald's.
"From his impossible-to-get Nike sneaker line, to a cereal collab with General Mills that sold out in 30 seconds, to a record-setting virtual concert series inside Fortnite, Travis Scott is the definition of big in culture," McDonald's US chief marketing officer Morgan Flatley writes in the memo.
"Beyond this, he is a true fan of McDonald's and our craveable, iconic food," Flatley continues. "He will resonate and spark excitement with our youthful multicultural customers, and has a few surprises to delight our crew and ensure they are part of the excitement."
Originally surfacing earlier this month, the rumored team-up is said to be the first in a series of soon-to-be-announced partnerships between celebrities and the Golden Arches. Also confirmed in the statement, as Flatley writes, "Travis is the first in a suite of big celebrities that resonate across segments and are true fans of our food and our brand. We can't wait to share the rest of the lineup… in due time."
Although not much is known about the partnership at the moment, McDonald's Super Bowl LIV commercial, titled "Famous Orders," which shows off celebrity menu choice could have been a subtle teaser of the series. Currently, sources are noting that the inaugural partnership could see Travis Scott appear in a national campaign, release merch, create a line of Happy Meal toys, receive his own McMeal or design his own menu item.
Other rumors point to unique promotions, like a sales promotion similar to the McDonald's "McMillions" Monopoly game with free menu items, prizes and more tied to La Flame's music in a bid to reach younger consumers. During an internal June webcast, Flatley noted that the company was "starting to lose our younger African-American and multicultural consumers… we need to make sure we are looking through the lens of our operators, our crew, and our people to better connect with African-American youth as we go forward."
Finishing off the leaked memo, Flatley wrote, "we can't wait to share more on our partnership with Travis and celebrate the news with our fans in early September," in line with rumors of a September 4 launch date for the partnership.
A Travis Scott Mcdonald's collab is rumored to be in the works for a September release. Unfortunately, sneakers are not releasing only apparel. Marketing promotion is set to start soon. pic.twitter.com/LoWLD099P6

— Preme Profits (@Premeprofits) August 11, 2020
For more food and beverage news, Popeyes recently celebrated the anniversary of its Chicken Sandwich with an early countdown to 2021.