Fire Erupts in Zaha Hadid-Designed Shopping Center in Beirut
No injuries reported so far.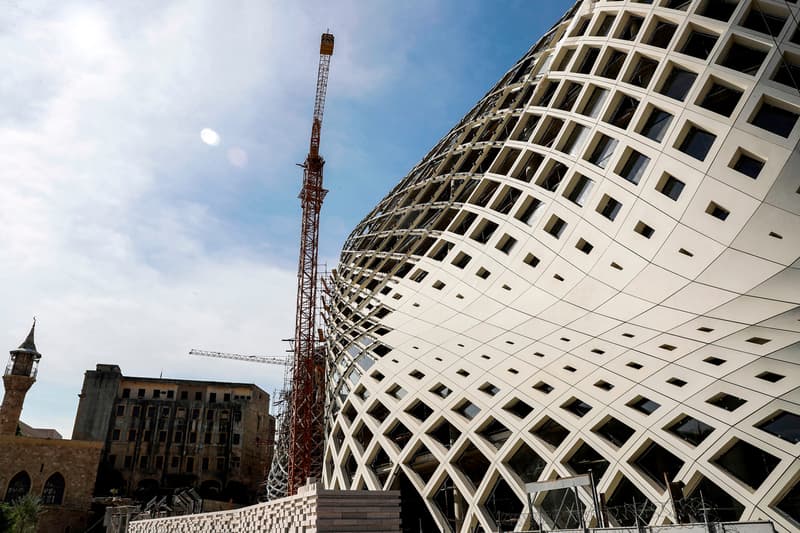 This Tuesday morning, a fire ripped through the Zaha Hadid-designed shopping center in Beirut, Lebanon. Local firefighters attempted to extinguish the flames as smoke spread throughout the building and over the Hilton Hotel next door. The fire has also engulfed part of the historic souk area in the center of the city.
Several portions of the facade were destroyed by the flames. The futuristic complex designed by the late British-Iraqi architect has been under construction for years and was nearing completion until the fire broke out.
According to BBC, the Lebanese Civil Defence recently announced that the fire is currently under control with no injuries reported so far. It's not clear what exactly caused the fire to break out at the establishment located near the port of Beirut.
This marks the second time in less than a week that the Lebanese captial has suffered a major fire. A blaze erupted at the city's port last Thursday, decimating a storage facility. The city is still trying to get back on its feet following the huge explosion that killed nearly 200 people and injured over 6,000 back on August 4 causing around $4.6 billion USD in damages. Not to mention, the country is continuing to face an unprecedented economic crisis and financial collapse, as per CNN.