KidSuper's PUMA Collaboration Is a Football Fanatic's Fantasy Come True
Founder Colm Dillane breaks down his free-flowing process in an exclusive interview with HYPEBEAST.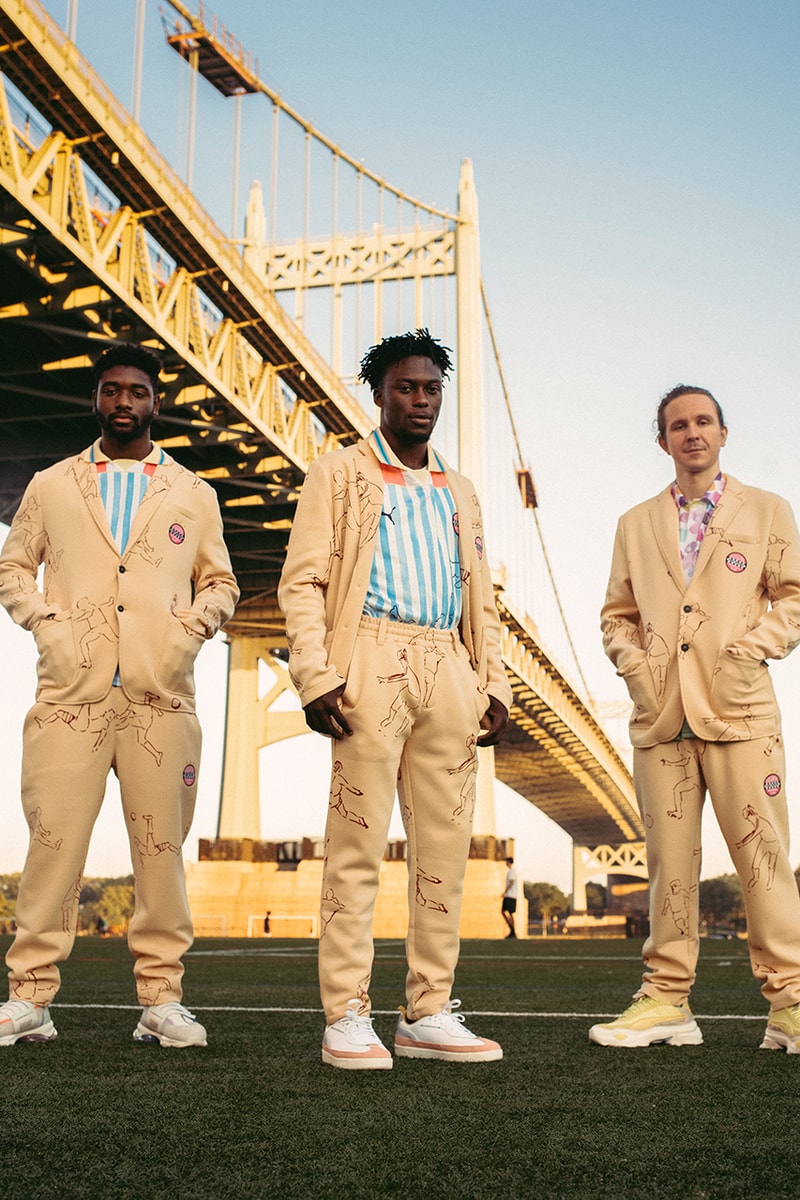 1 of 20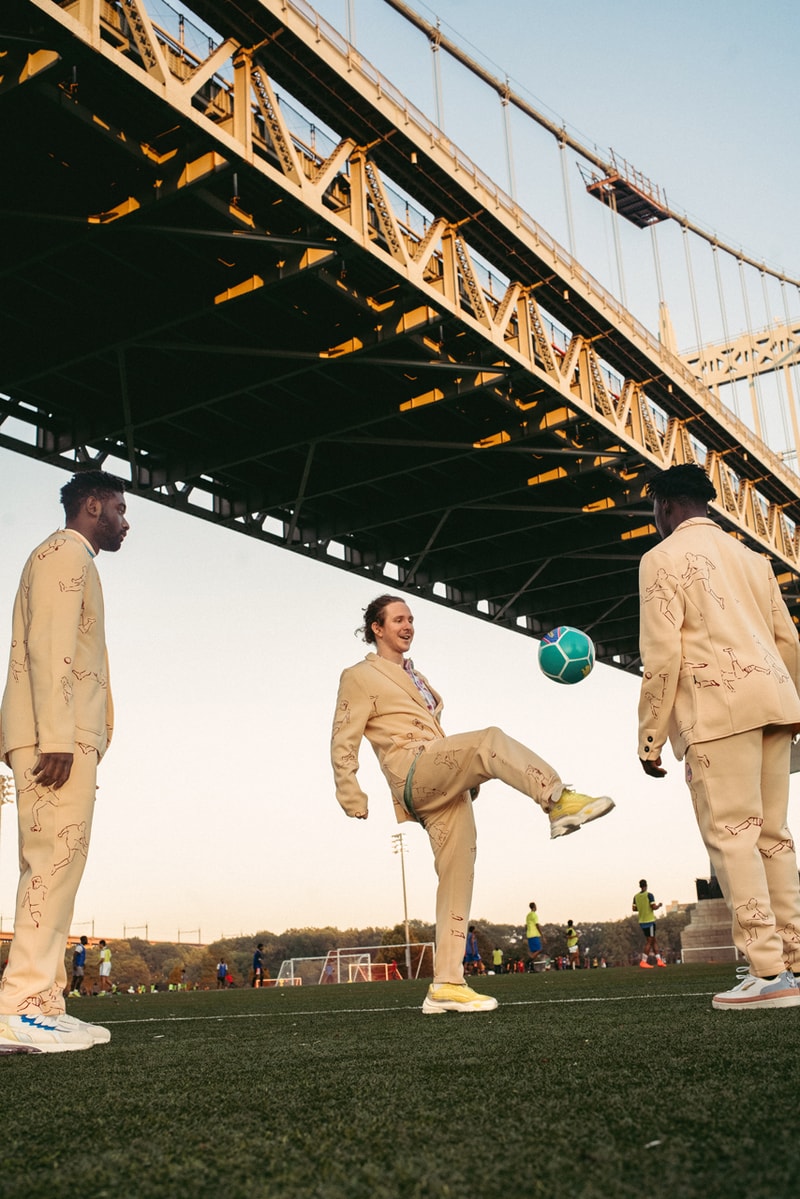 2 of 20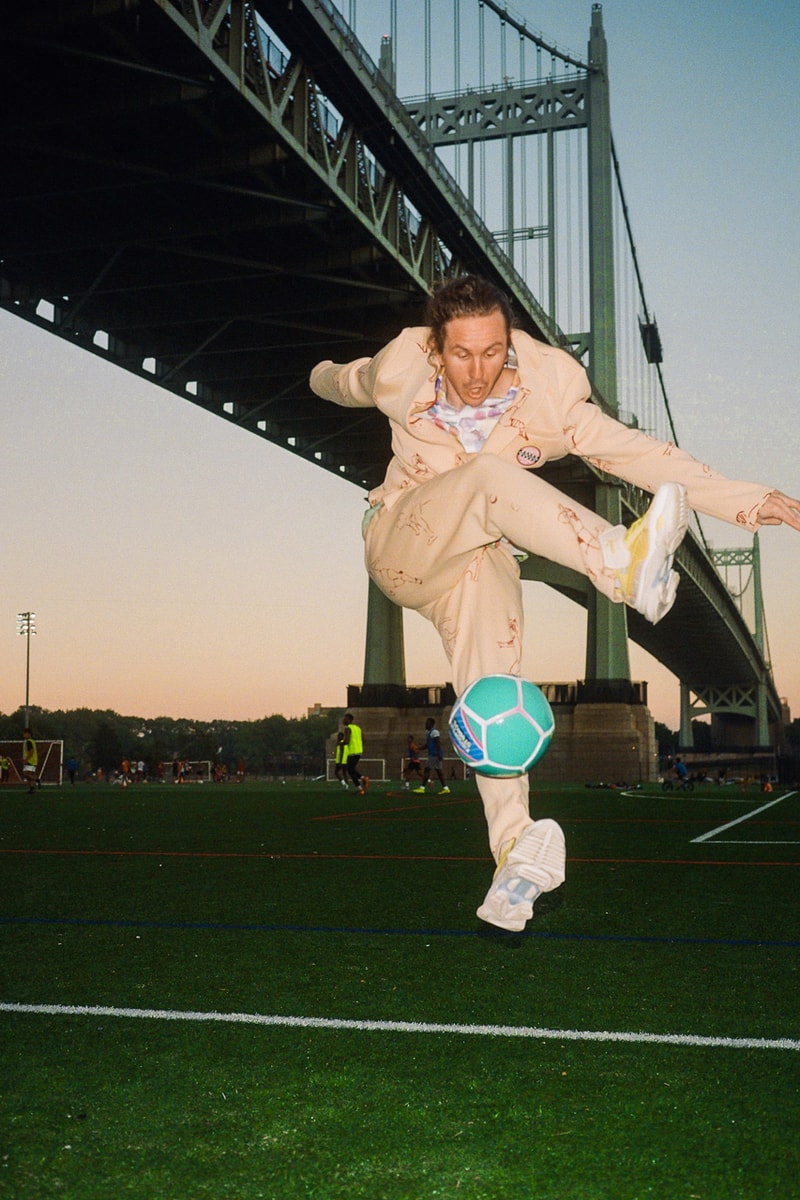 3 of 20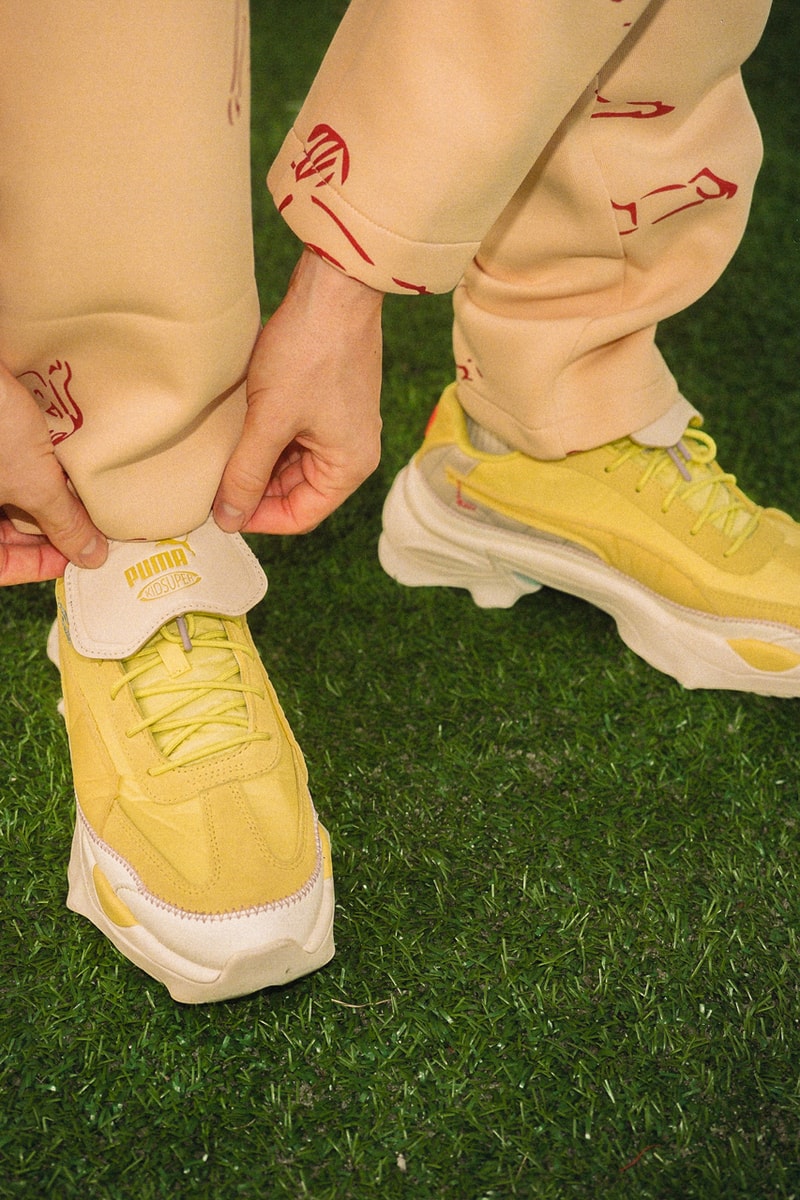 4 of 20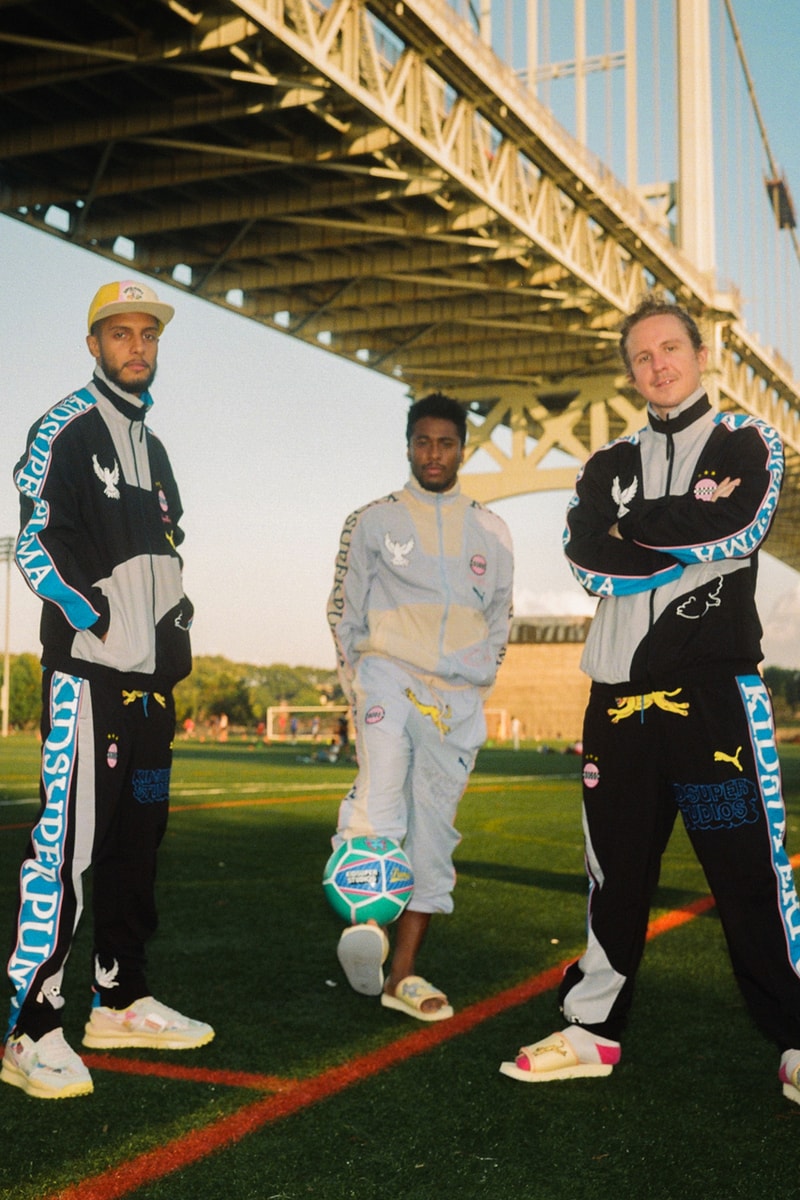 5 of 20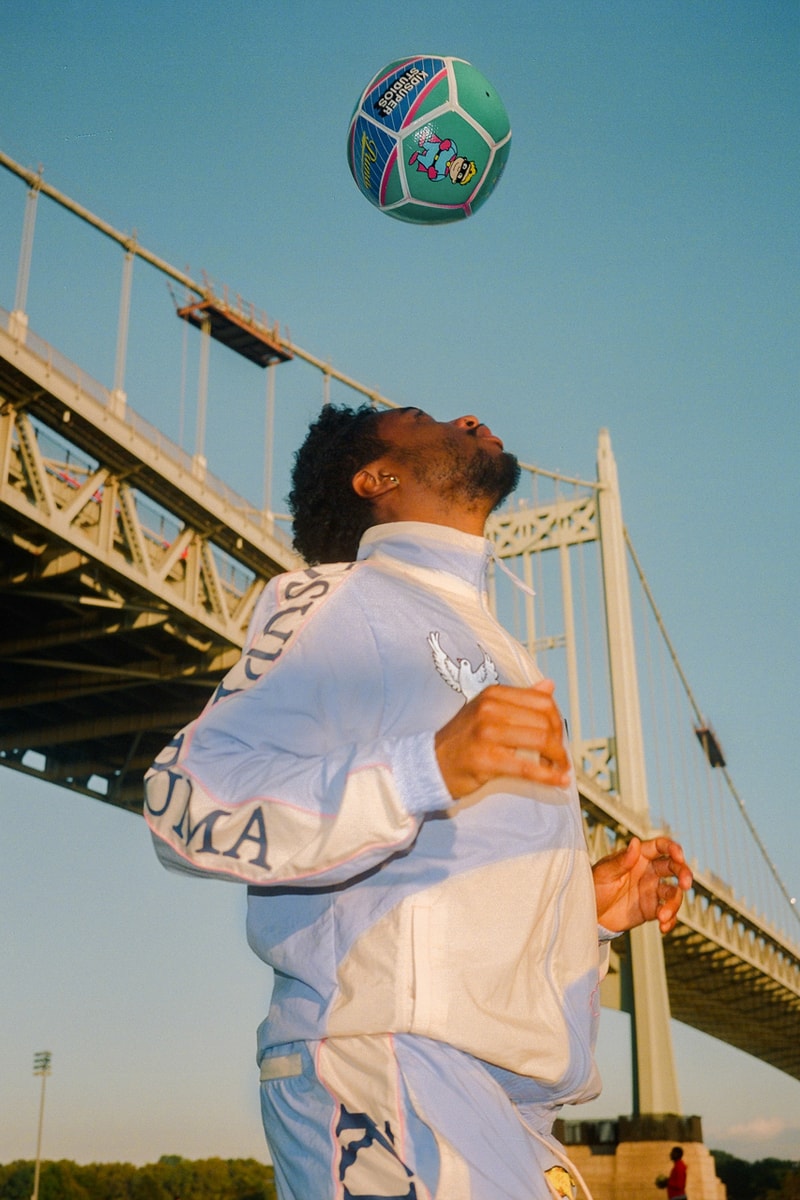 6 of 20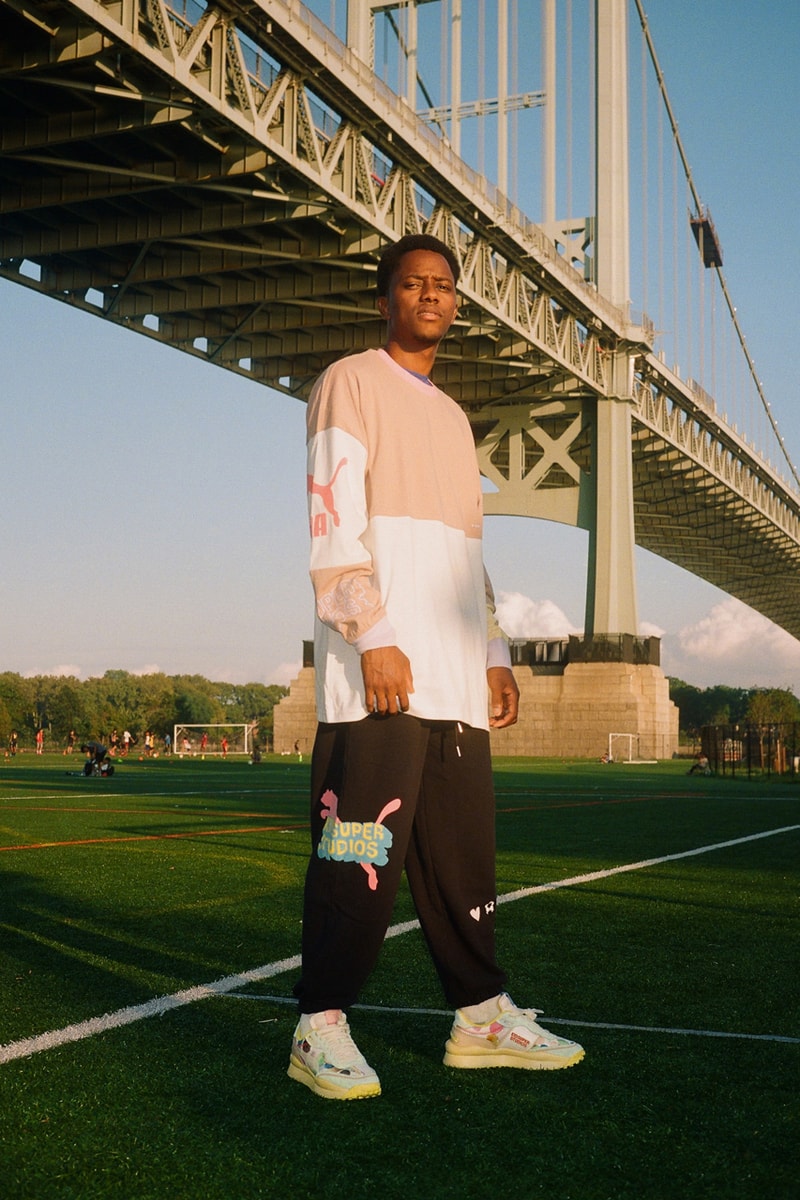 7 of 20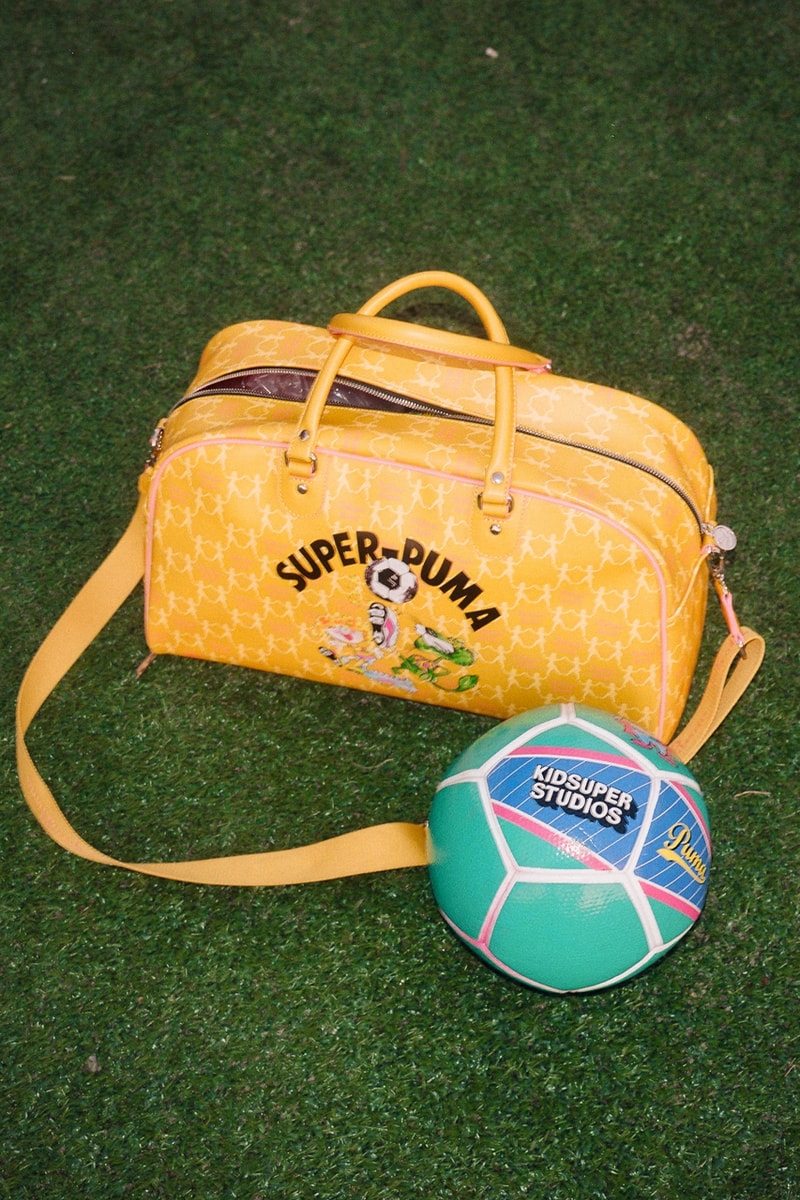 8 of 20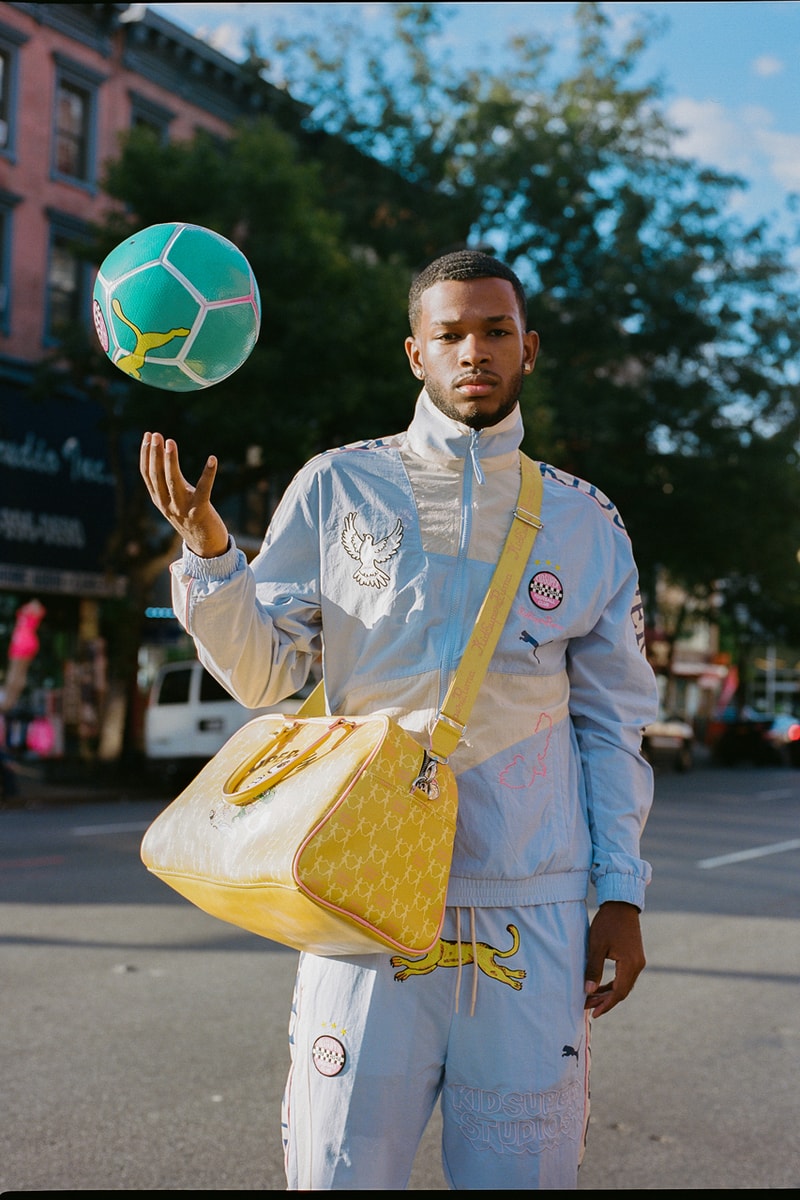 9 of 20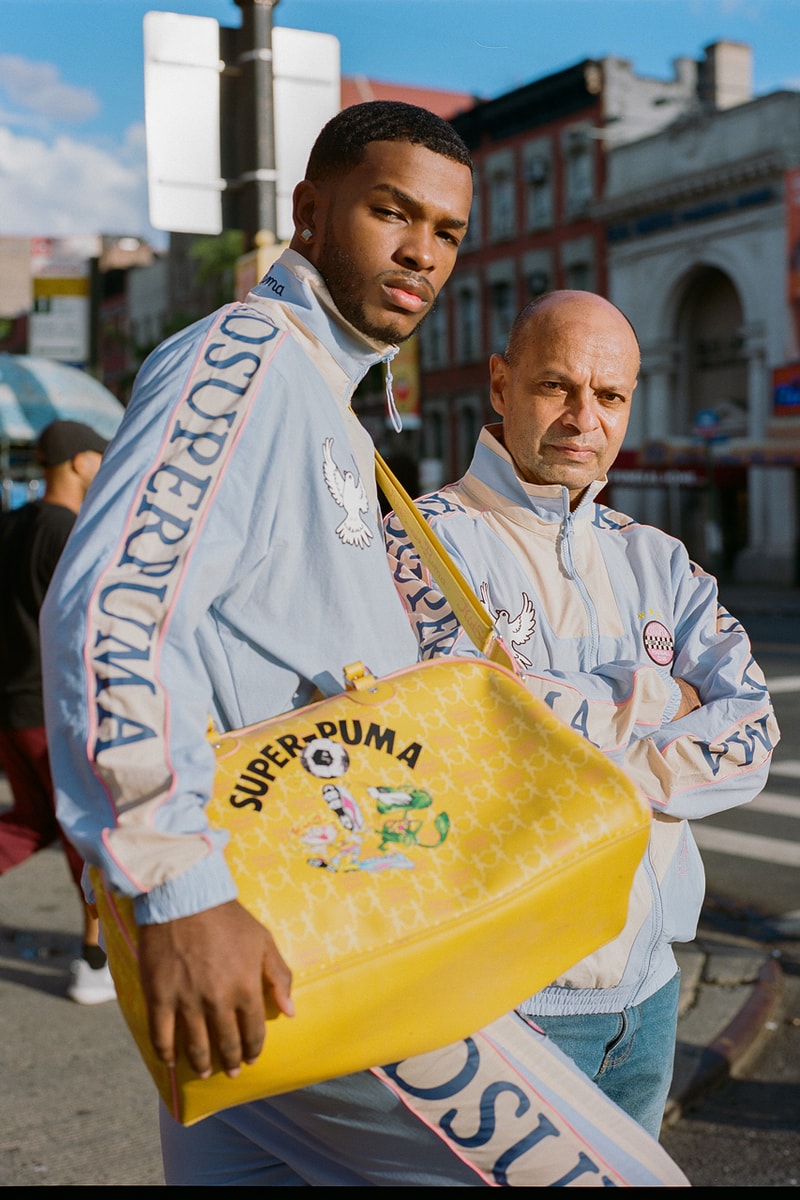 10 of 20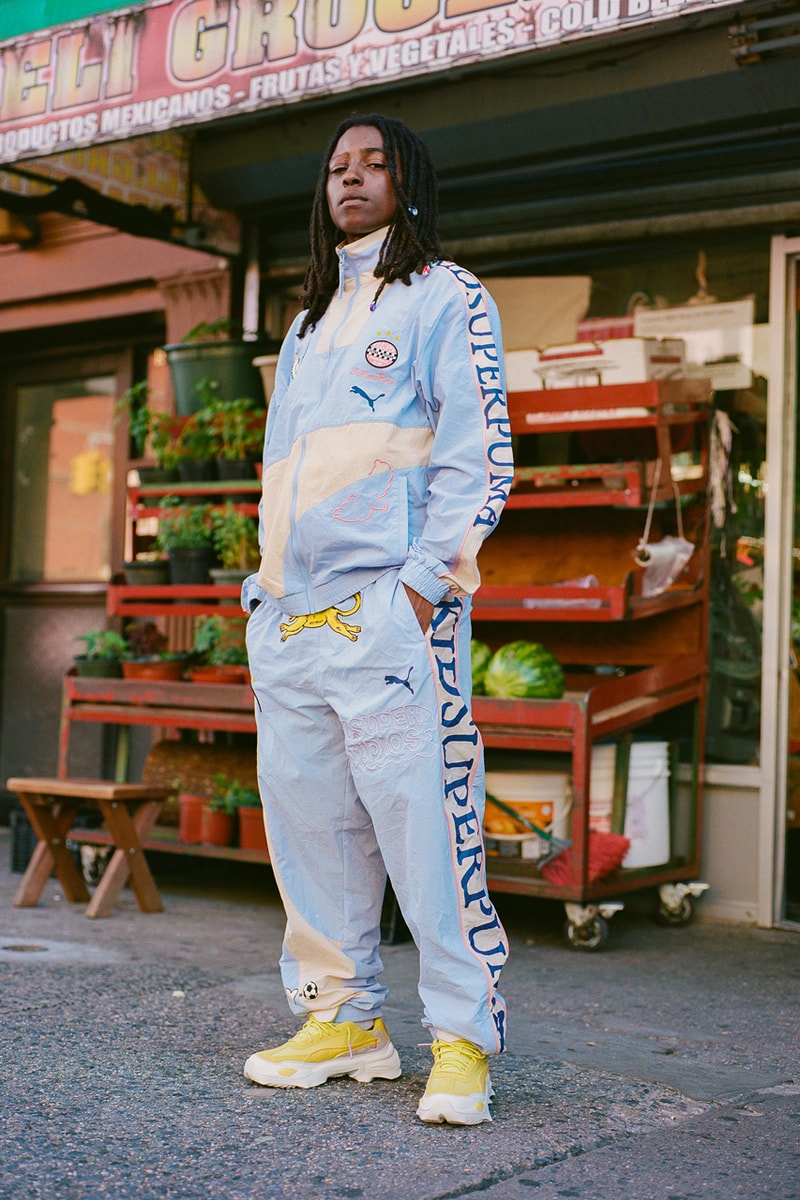 11 of 20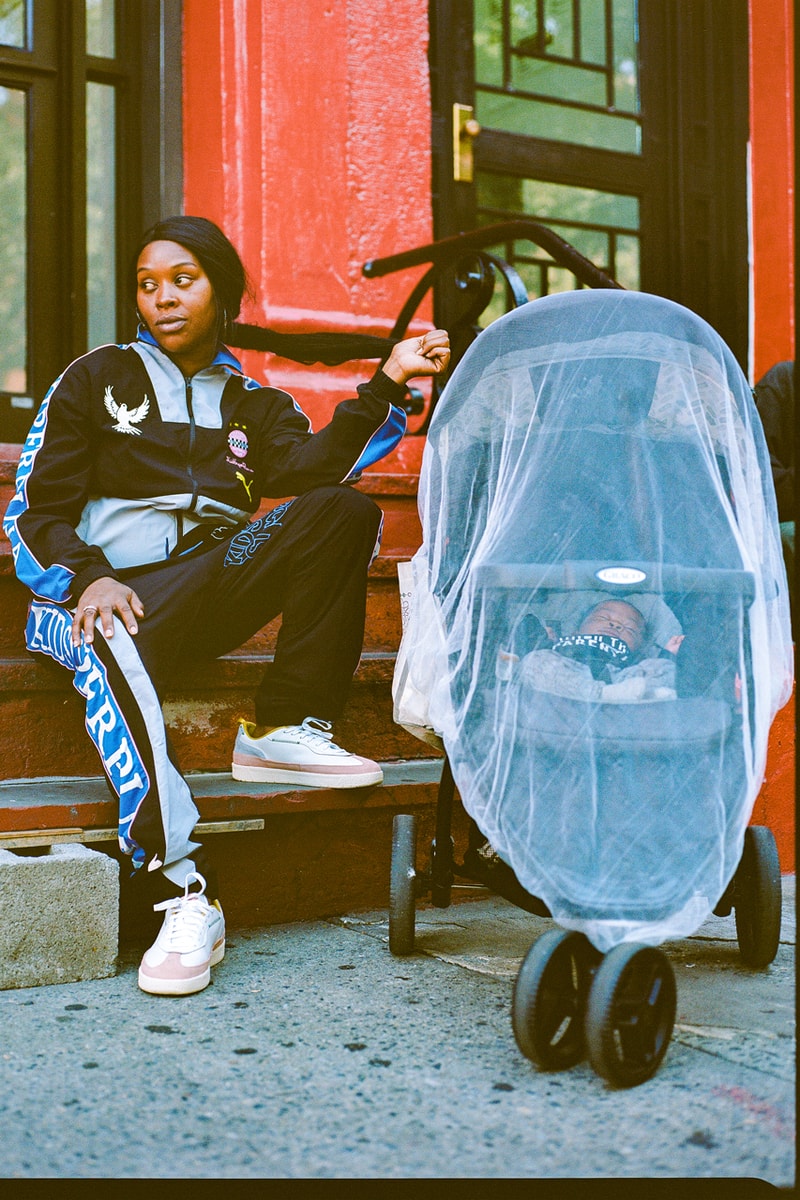 12 of 20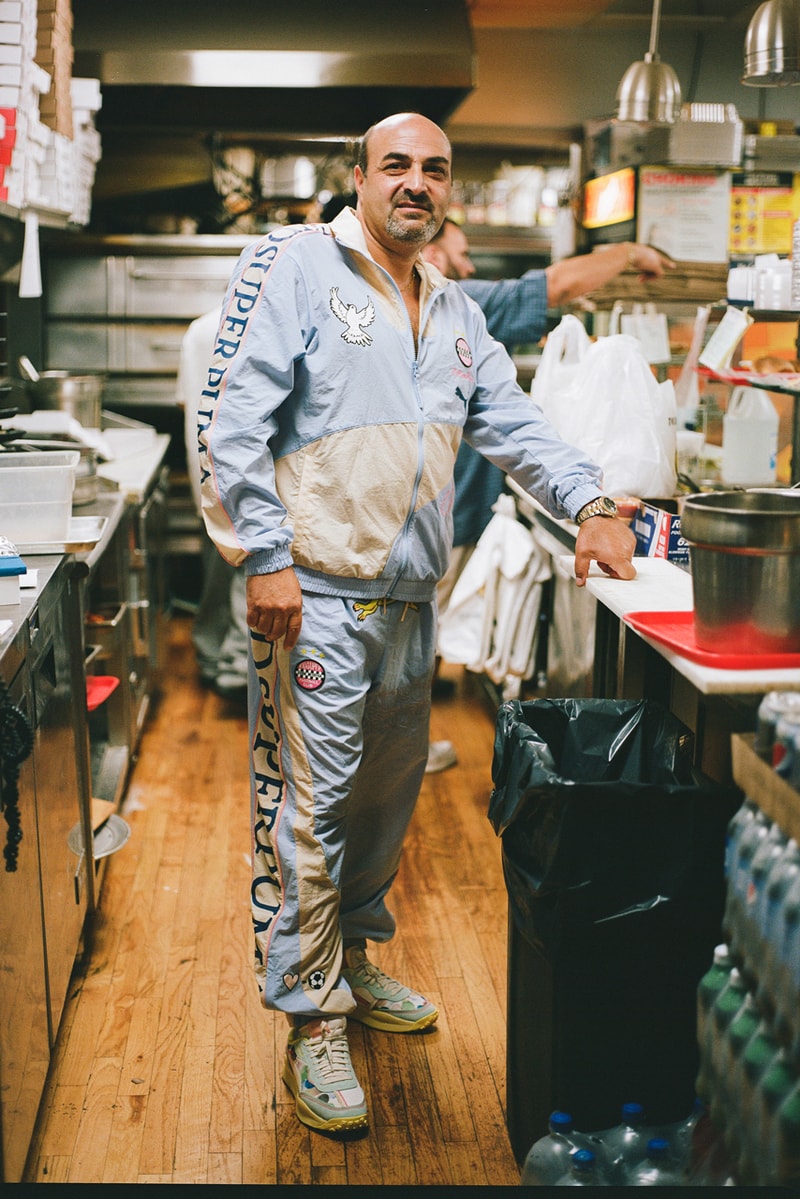 13 of 20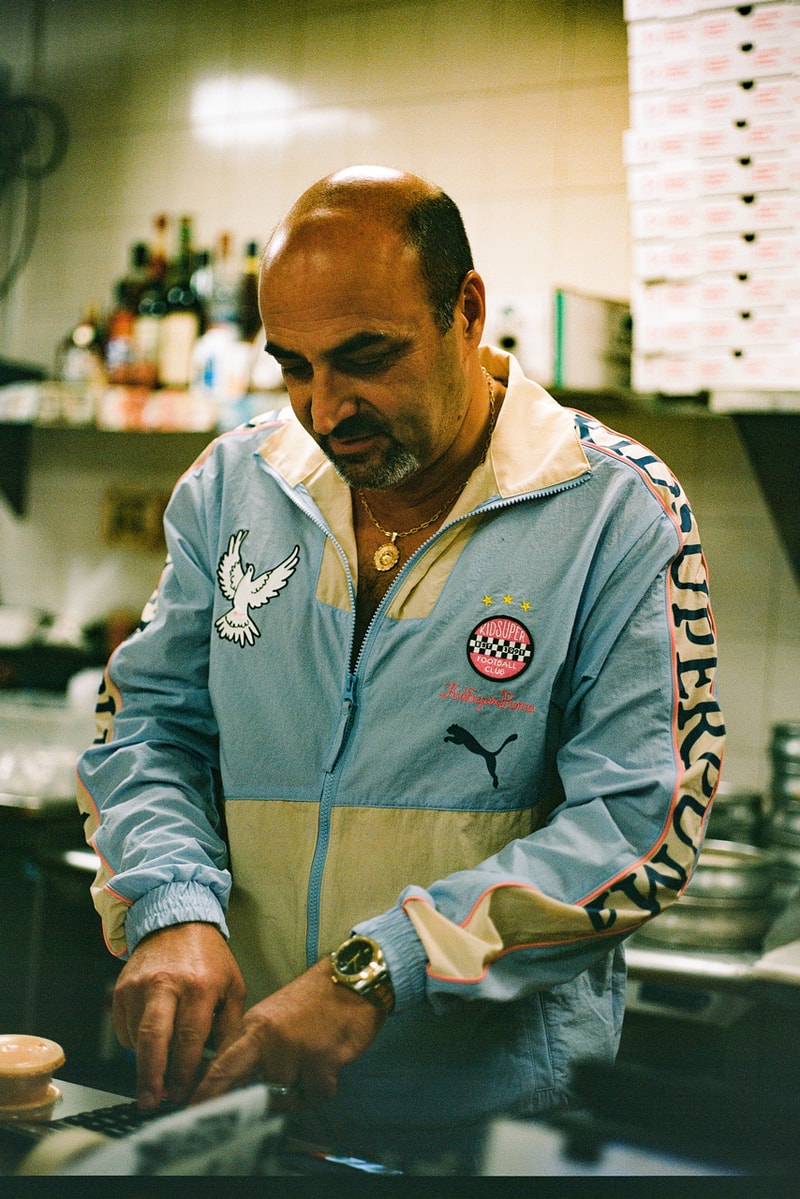 14 of 20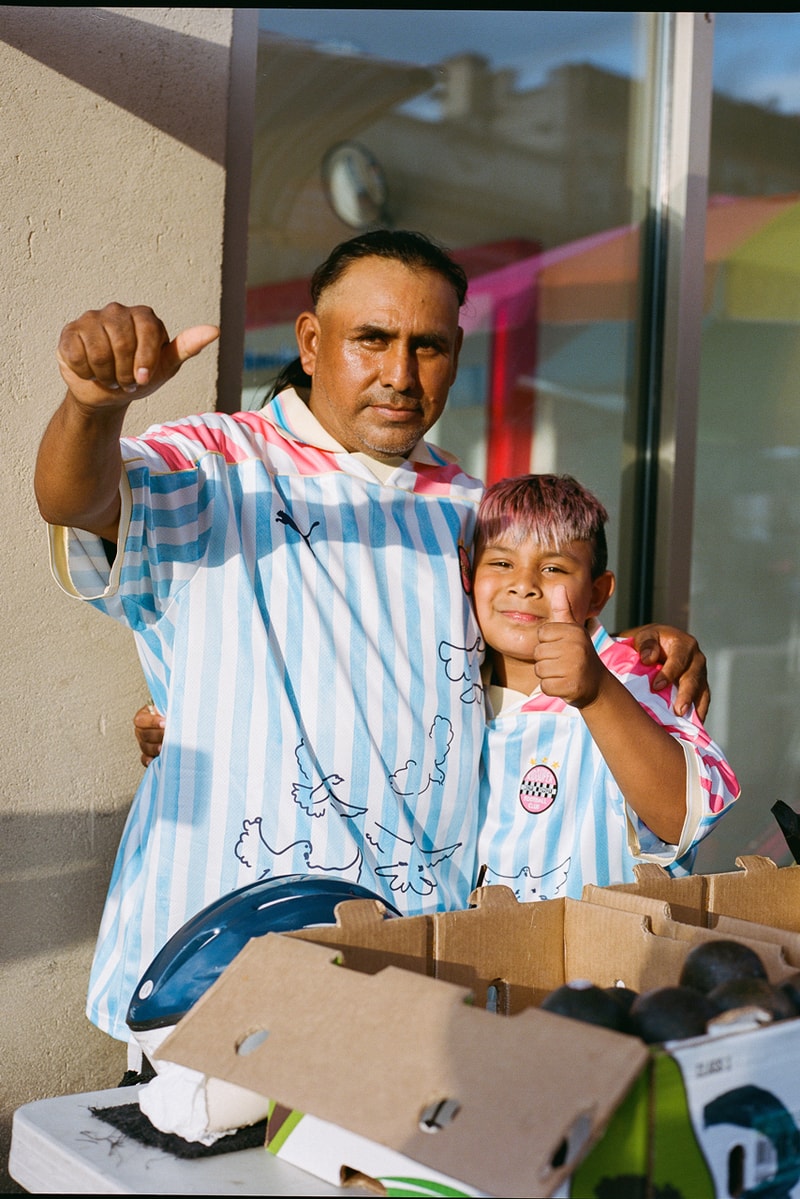 15 of 20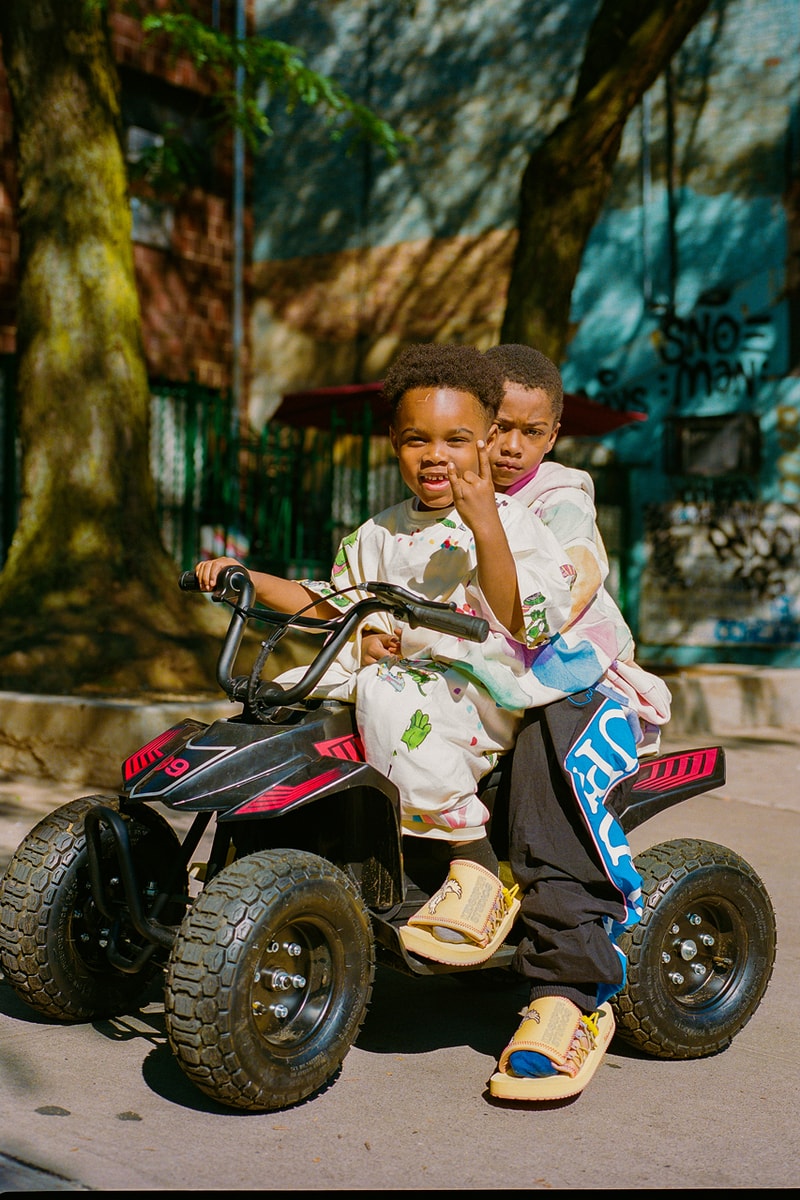 16 of 20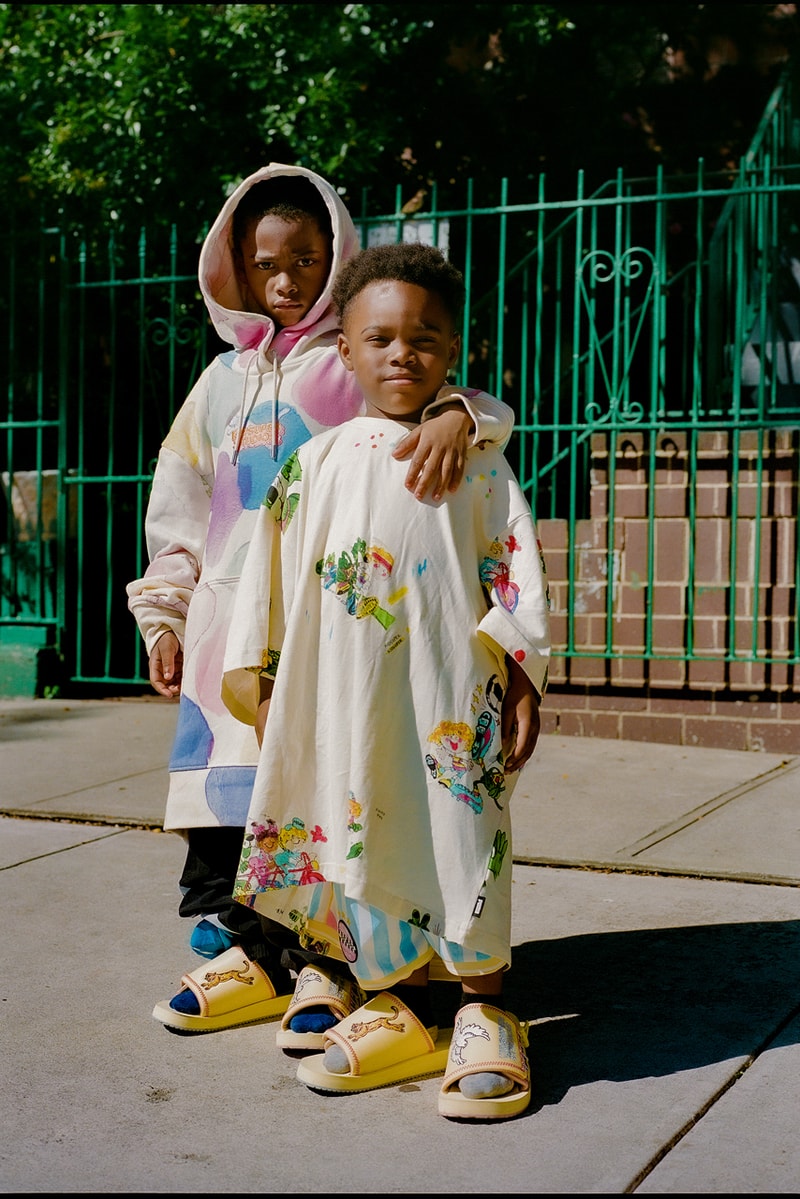 17 of 20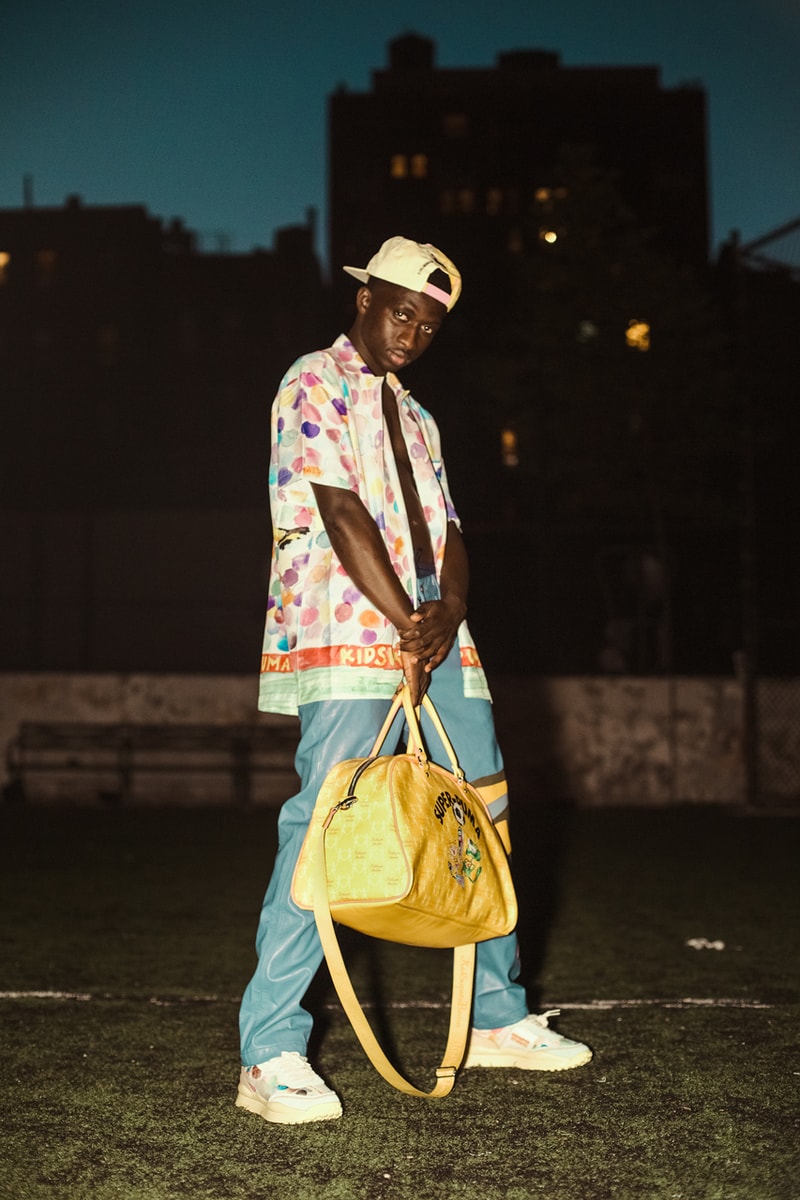 18 of 20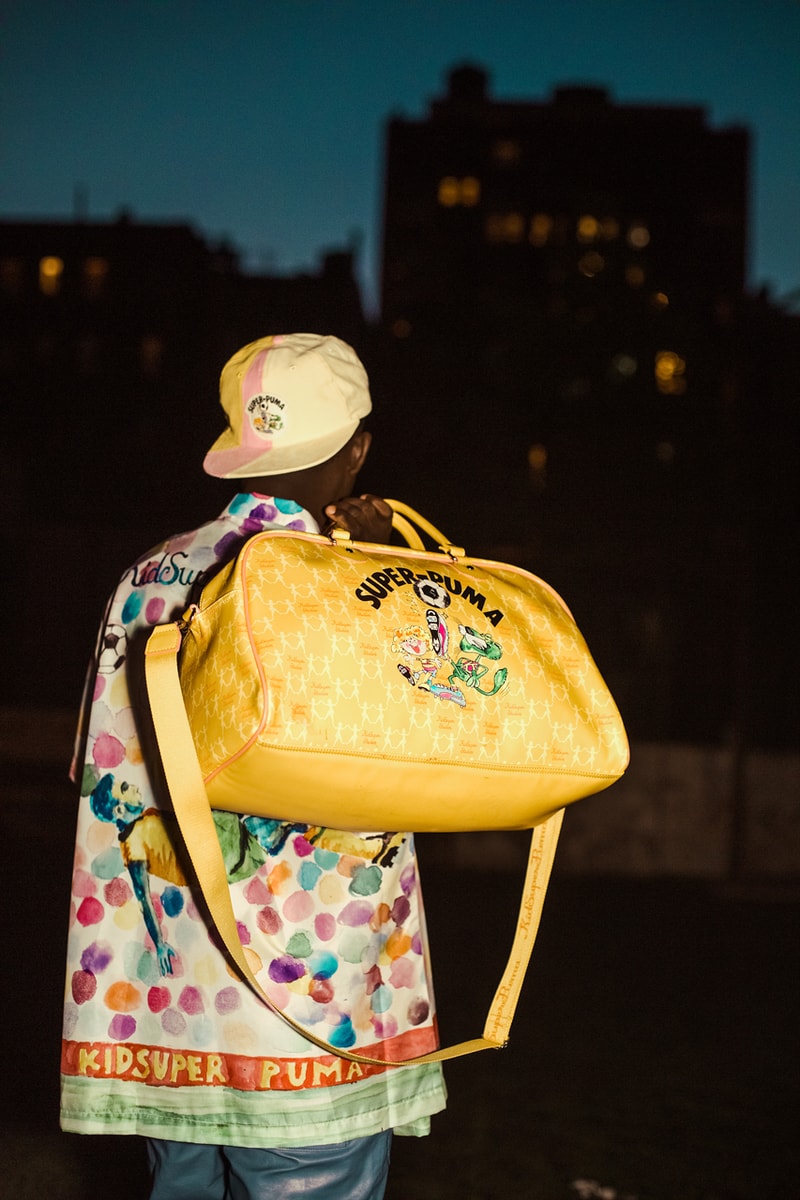 19 of 20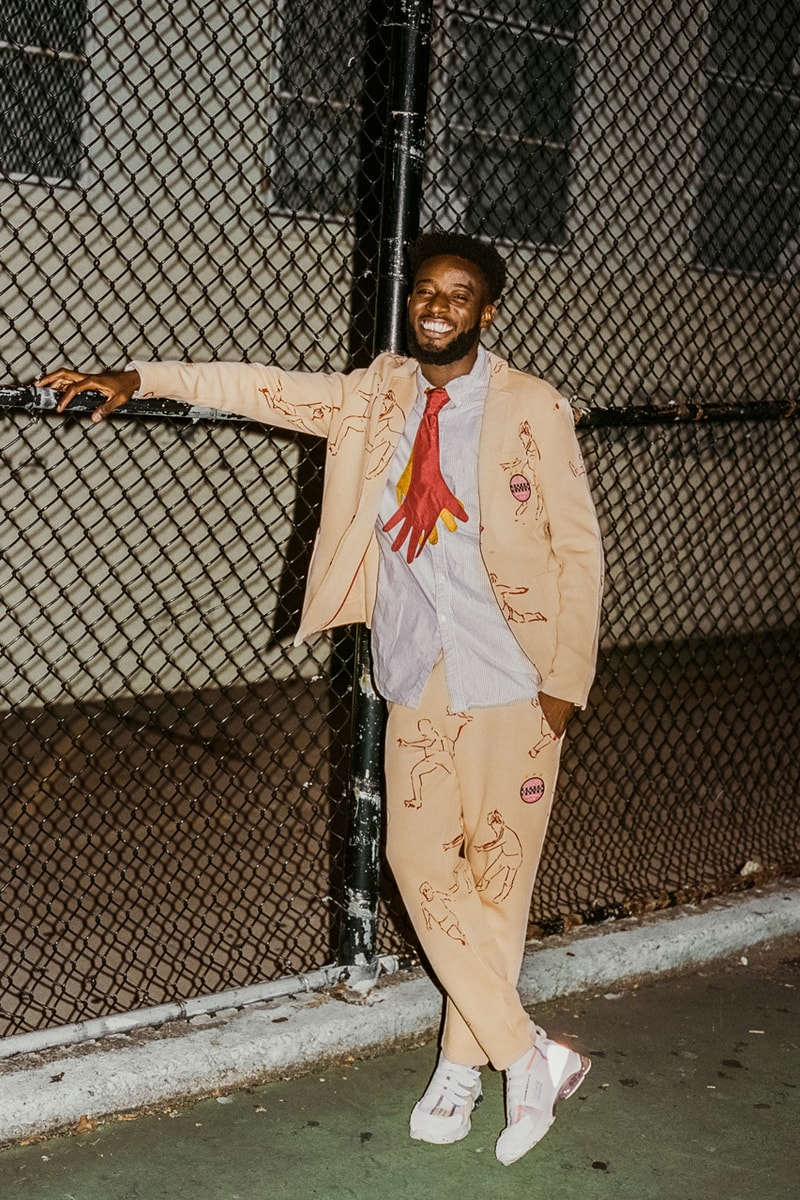 20 of 20
Colm Dillane, the brains behind freewheeling brand KidSuper, hops on our Google Hangouts call with a weary yet exhilarated look in his eyes. Wearing a purple PUMA x KidSuper T-shirt with the tag still dangling from the back, Dillane is quick to inform me that he just returned from Times Square, where he and his friends camped out in a tent overnight. Although Dillane is not afraid of spontaneity, the decision to bunk up on Manhattan's cold, hard concrete streets was not a spur of the moment choice: he did it to see the debut of a PUMA x KidSuper billboard, which he calls the "biggest Times Square billboard ever."
However, there was a slight snafu with his urban expedition. "I mistook the dates, and went a night too early," Dillane says, smiling sheepishly. "That's a pretty embarrassing moment, forcing my friends to sleep in Times Square with me on the wrong date." However, after an extended wait, Dillane saw his billboard — a major accomplishment, even for someone who's shown at Paris Fashion Week and seen his clothes on the likes of Young Thug — and had a memorable story to go along with it.
The happy-go-lucky spirit Dillane displays over the course of our conversation also runs through his football-themed collection with PUMA, which includes KidSuper's first-ever footwear collaboration. In today's collaboration-heavy world, sometimes it seems like there's nothing new under the sun, but the five silhouettes KidSuper and PUMA created are entirely unique. "What puts [this collection] in a league of its own is that [KidSuper] was only given soles in the tech pack," says Dillane. "There were no silhouettes to re-do. All uppers are completely original and completely KidSuper."
This freedom KidSuper was given to re-work its five PUMA sneakers (Style Rider, CELL Dome Sock, Nitefox, Oslo-City and Wilo sandal), one football boot (the legendary King) and extensive lineup of apparel/accessories is somewhat unprecedented for a major brand to extend, and entirely necessary for KidSuper to create as it sees fit. "Honestly, we made the King in Photoshop, the wildest design we could think of. We didn't think there was any way they'd be able to make this happen and they did."
"We came in very excited," continues Dillane. "When we met with the PUMA design team, we had, like, a 50-page PDF of our wildest dreams. Even the color palette we picked was unsafe. Yellows, peaches, watercolors. Obviously we could have done a cream-on-cream [sneaker], and it would have crushed. However, our brand isn't for the mild mannered." Dillane takes the meaning behind this color palette a step further, contrasting it with a superhero's attire. "You don't see a superhero's cape in beige, do you? I always wanted to make things that would stand out, and wouldn't become jaded by this structured system of collaboration."
"I don't give a sh*t about hype — I think it's dependent on me. As long as I stay creative and stay making stuff, I can always make my product hyped."
KidSuper also wants to shy away from extreme exclusivity, and let the designs speak for themselves. "[The collaborative product is] going to be everywhere, and there's going to be tons of units," says Dillane. "I don't give a sh*t about hype — I think it's dependent on me. As long as I stay creative and stay making stuff, I can always make my product hyped by releasing a limited run of something. I'm more excited about the opportunities of this large collection, and I know I wouldn't have them without making a sh*t ton of units."
The enthusiasm he infuses in the products is palpable. Dillane shares that one of his promo pitches to PUMA involved him racing legendary sprinter-turned-footballer Usain Bolt — though he wouldn't expound on how much of a head start he'd need to beat the "World's Fastest Man" in a 100-yard dash. Another was PUMA training Dillane for a MLS tryout, "much like the way J. Cole is trying out for the NBA," and an un-approved T-shirt with a photoshopped graphic of Dillane standing alongside Pelé and Maradona. One concept that will accompany the offerings is "SCRAM," an original animated "series" created by KidSuper Studios that stars Bolt, as well as Héctor Bellerín, Jessie Reyez, Meechy Darko, Lolo Zouaï, Westside Gunn and Lil Tecca.
Behind the distinctive branded embellishments, loud color palettes, free-flowing look and frankly hilarious marketing concepts — produced or otherwise — are both PUMA and KidSuper's serious football roots. The aforementioned PUMA King is one of the most iconic football boots of all time, worn by legends like Pelé and Maradona, and Dillane is a lifelong player himself — the KidSuper studio-slash-store in Brooklyn is turfed for soccer, and many of the employees are Dillane's teammates from his college soccer days. Soccer's energy is diverse, creative and multicultural, an amorphous game that KidSuper translates with warm energy and a healthy pinch of NYC flair.
"The product we've created together is unique. You might hate it, you might love it, but above all else you know it's true and genuine."
Though one may be a huge, international corporate entity while the other is a homegrown outfit that does entirely what they please, the KidSuper founder sees some off-pitch similarities between his brand and the German juggernaut. "PUMA allows you to truly be creative, whereas at a brand like Nike few people stray from the common silhouettes " says Dillane. "The product we've created together is unique. You might hate it, you might love it, but above all else you know it's true and genuine."
The KidSuper x PUMA collection of shoes and soccer apparel is set to make its global debut on the PUMA and KidSuper webstores on September 17 with prices ranging from $40-$200 USD, while "SCRAM" will debut on YouTube September 16.