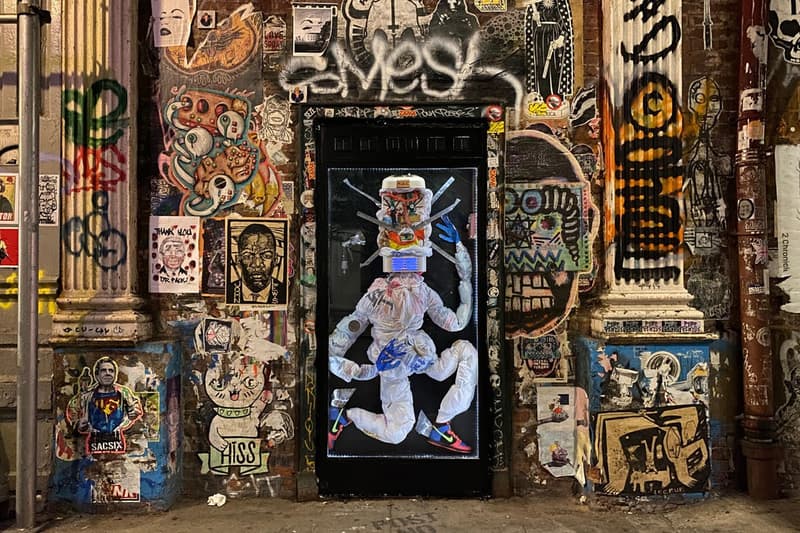 1 of 6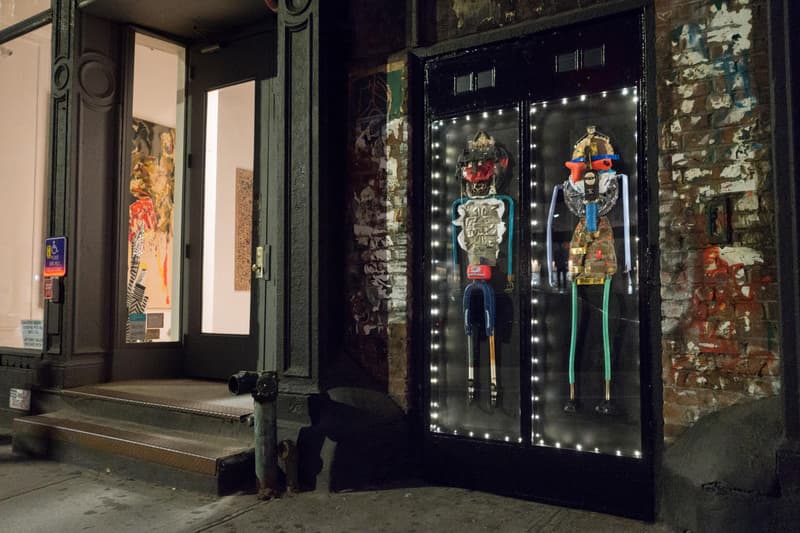 2 of 6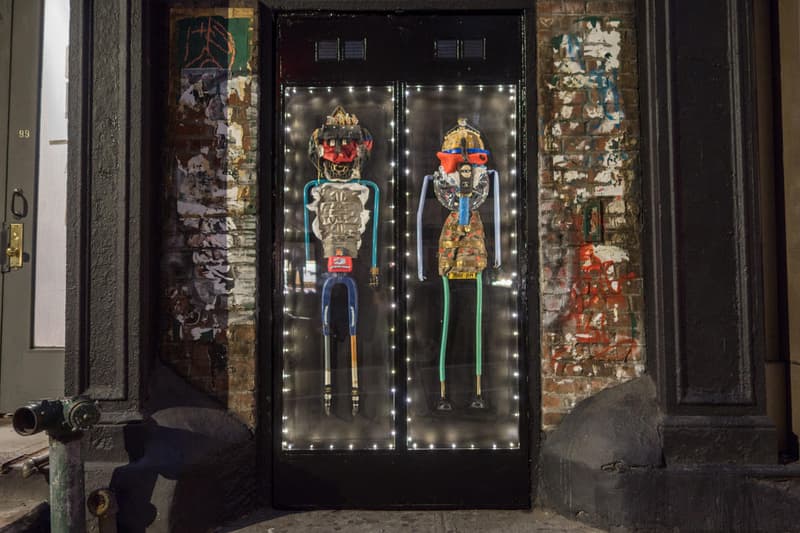 3 of 6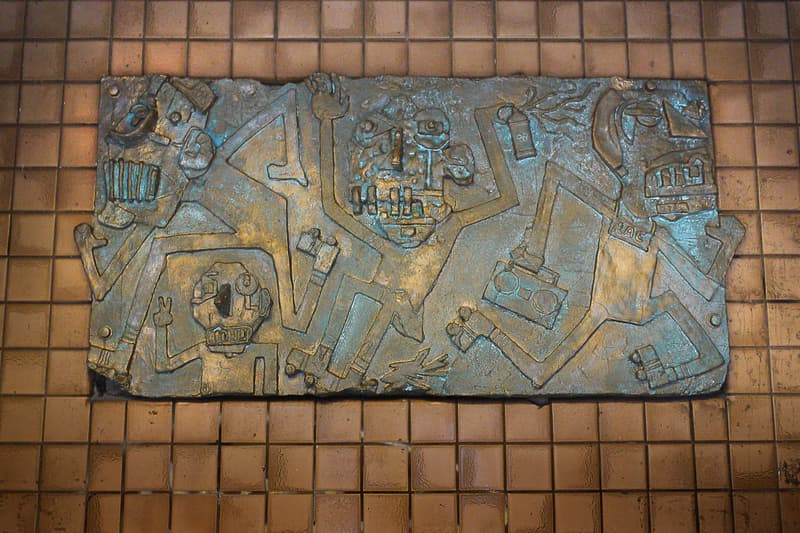 4 of 6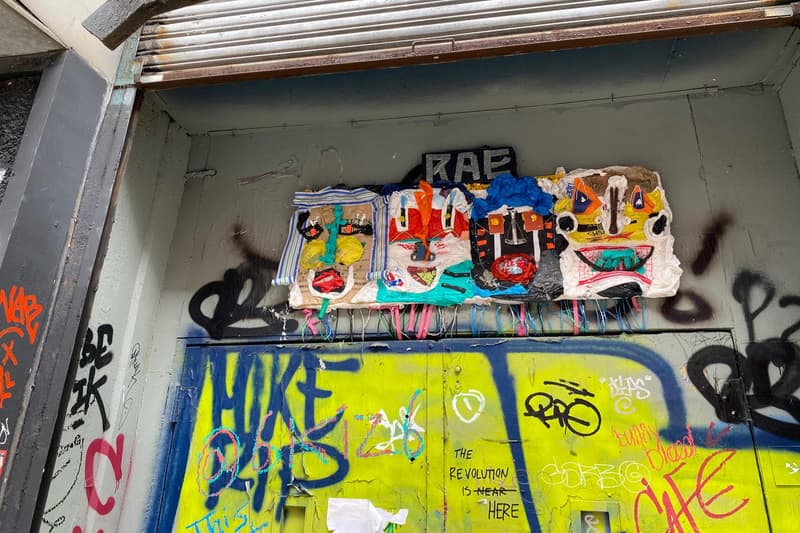 5 of 6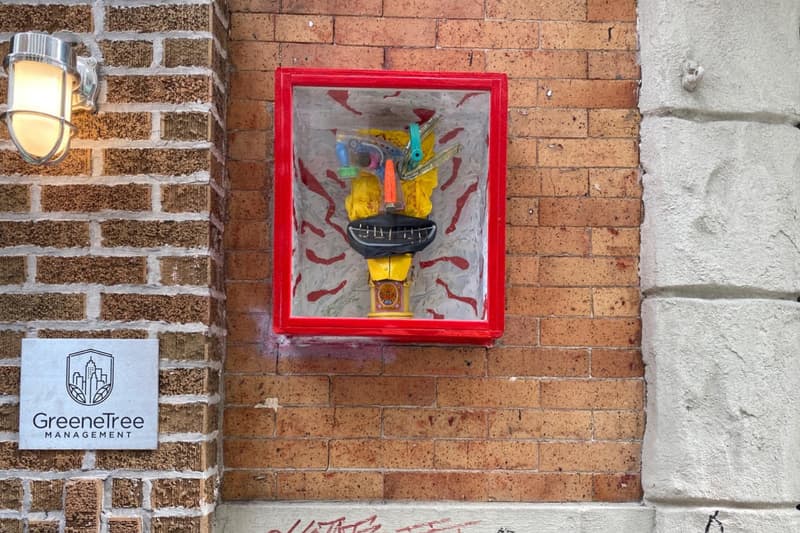 6 of 6
RAE BK Launches Unsanctioned Street Art Exhibition in NYC
Mixed-media works displayed throughout downtown Manhattan.
---
RAE BK just launched an unsanctioned street art exhibition titled "Community Spread." The Brooklyn-based artist put up a number of mixed-media works in downtown Manhattan. The pieces were made using found objects that he collected from the city's streets such as single-use plastic bags, discarded toys, household appliances and other miscellaneous items. "RAE's work longs to communicate not just the despair of what we've been through, but also the prospect of progress we can control through our attitude towards others and the planet," as per a press statement.
The artist is widely-known for his assemblage works using scavenged materials alongside site-specific performance art. RAE BK once took over a storefront in Manhattan's Lower East Side neighborhood back in 2017 as part of work called "The RAE Show" — confining himself to living inside the establishment where passersby observed him creating work such as sketches, paintings and drawings on the interior walls as well as adorning distinct disguises. The unconventional residency meets art performance lasted for roughly a month.
Those interested in learning more about the "Community Spread" public street art takeover should download the RAE BK mobile app to track down all of the pieces displayed from Chinatown all the way to Tribeca. The "viewing installations seeming to have emerged from the hidden crevices, defunct elevator shafts and ad spaces left with little use in our current phase. But hurry up — because the works are also being hunted by street cleaners, building owners and art thieves all looking to remove them."
Coinciding with RAE BK's street art exhibition is the release of his new short film called CHRYSALIS, watch it below.
Elsewhere, take a look at this week's curated list of Art for Your Home.
[/embed][/embed]