Kirsten Dunst Would Rather Not Appear on Kanye West's Presidential Campaign Poster
Her portrait was used next to stock imagery and '2020 Vision' messaging.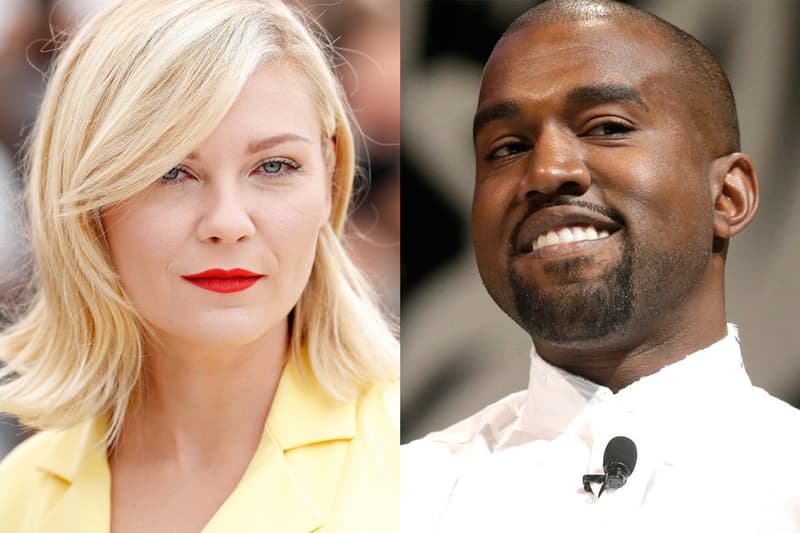 Kanye West's #2020VISION U.S. presidential campaign messaging continues as he attempts to get on the ballot for a number of states by getting the proper number of signatures in interesting and possibly fraudulent ways. So far, his open celebrity endorsements are limited to fellow musician and collaborator Chance The Rapper. His new campaign poster confused Twitter followers though, as it featured a photo of critically-acclaimed actress Kirsten Dunst from a 2002 Vanity Fair photo shoot by photographer Mario Testino. Whether that was on purpose or the designer of the piece confused it from stock imagery remains to be scene. It is worth nothing that Kirsten's portrait was prioritized at the very top of the poster though, above other people from a diverse list of races and backgrounds.
Kirsten took issue with her inclusion by tweeting, "What's the messaging here, and why am I apart of it?" Vanity Fair dug deeper into the imagery used and found other public figures like 2017 America's Got Talent semi-finalist Mike Yung and Akhona, a man "featured in a South African Gilete ad" and others. It's unclear whether they have voiced their support for Kanye's presidential campaign or were even notified about their images being used. For the the time being, Kirsten Dunst has not co-signed the messaging or Kanye West's bid for president. Stay tuned for more details.
In related news, HYPEBEAST reassesses the importance of a celebrity's co-sign or criticism during the most polarizing presidential election in U.S. history in the new feature: "Taylor Swift and Kanye West's Divergent Political Paths Show How Self-Serving Activism Can Be." Earlier in the election cycle, we also explained why "We Don't Need a New Kanye West Album Right Now."
What's the message here, and why am I apart of it? ??‍♀️

— Kirsten Dunst (@kirstendunst) August 20, 2020