Tim Hortons Is Launching Timbits Breakfast Cereal
Hold on to your double-doubles.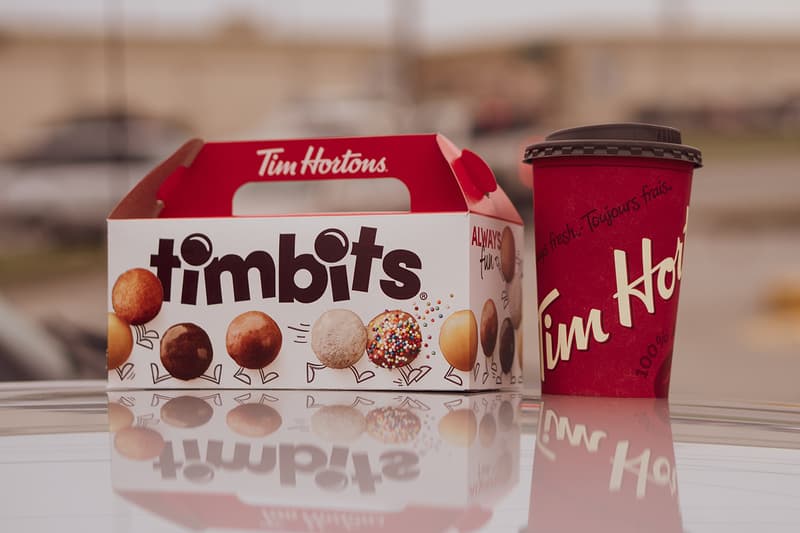 Tim Hortons has just announced its venture into breakfast cereal. The staple Canadian coffee/donut chain announced the news earlier this week that both its "Chocolate Glazed" and "Birthday Cake" Timbits, aka donut holes, would be available in cereal form early this year.
Samuel Heath, head of Tim Hortons retail, shared the news along with the quote: "The two-bite Timbits Canadians have loved since 1976 can now be enjoyed as an even more bite sized treat with milk in cereal bowls coast to coast." The cereal will come in a box design that's reminiscent to a Timbits takeaway box, and is set for an official release in the coming weeks. There have already been reports of the cereal cropping up in Canadian Costco stores in Ontario.
For more food new, Burger King is offering free Whoppers to Bronx residents for enduring Joker stairs visitors.