Roddy Ricch Scores First-Ever No. 1 Song with "The Box"
Beating out Justin Bieber's "Yummy."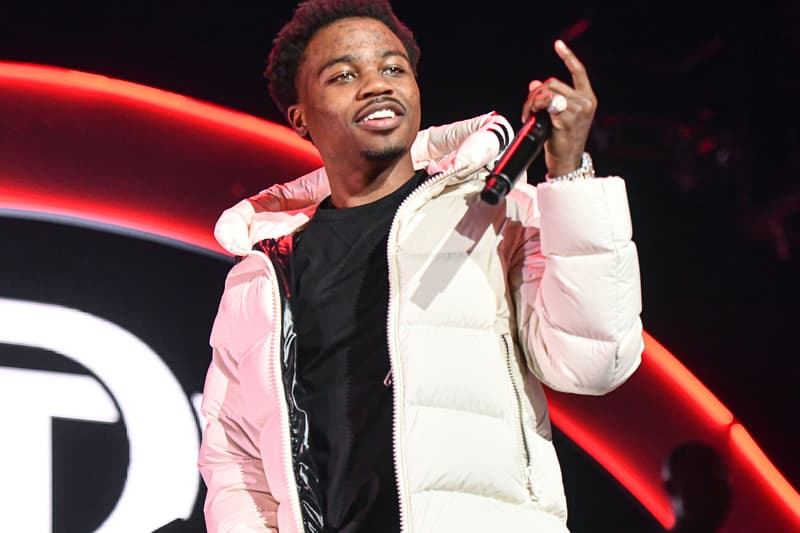 It seems Justin Bieber's long-awaited return didn't hit home with audiences. Attempting to claim the No. 1 on the Billboard Hot 100 charts with his first single in nearly four years ("Yummy") through rather questionable streaming strategies, Bieber has ultimately been beaten out by Roddy Ricch's viral hit "The Box."
The Compton rapper's climb to No. 1 has been in large part due to the song being played on streaming sites like Spotify and Apple Music: "The Box" acquired 68.2 million streams in the U.S., with 11,000 digital song sales in the week ending January 9. Bieber's track garnered just 29.3 million streams and 71,000 sales. Ricch also reclaimed the No. 1 album spot in the country this week with Please Excuse Me For Being Antisocial, making him the first artist of the decade to claim both spots.
Interestingly enough, "The Box" isn't even an official single. Released alongside the rest of his debut album, the song became a viral sensation due to its catchy "ee-urr" sound that echoes throughout the song's instrumental, leading many to comedically compare it to a squeaking door.
Earlier this year, Justin Bieber lost the No. 1 spot with his previous single alongside Ed Sheeran titled "I Don't Care." That track fell victim to an equally viral rap hit, "Old Town Road."
For more music news, Fredo Bang recently remixed "The Box."
Billboard Hot 100: #1(+2) The Box, @RoddyRicch [5 weeks]. *new peak*

— chart data (@chartdata) January 13, 2020