New Guards Group Officially Acquires Opening Ceremony
Founders Humberto Leon and Carol Lim will still be heavily involved as co-creative directors.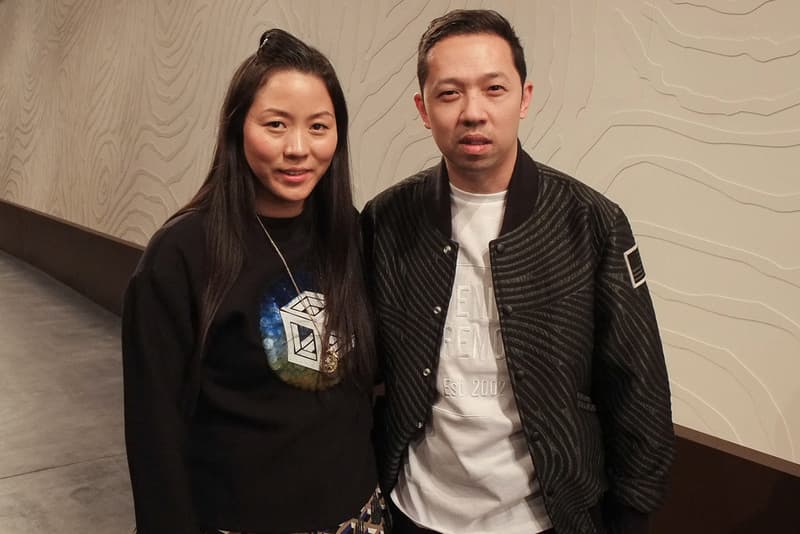 Farfetch-owned platform New Guards Group (NGG) just announced that it has acquired Opening Ceremony's trademark and intellectual property, according to Business of Fashion. The exact terms of the deal have not been disclosed yet, but NGG reportedly has plans to take over production of Opening Ceremony's in-house clothing and accessories line.
According to Business of Fashion, Opening Ceremony founders Humberto Leon and Carol Lim will still be heavily involved with the brand in their new co-creative director roles, which will see the duo focus more heavily on collaborations and the brand's in-house label. Opening Ceremony's in-house label currently only accounts for 25% of the company's total revenue, and this new plan will aim to increase that statistic moving forward.
Leon and Lim will also maintain ownership of the retail aspect of Opening Ceremony, which currently operates four stores located on Howard Street in New York City, in New York City's Ace Hotel, on La Cienega Boulevard in Los Angeles and in Omotesando in Tokyo.
"Our curiosity and entrepreneurial spirit have been at the center of Opening Ceremony since we founded the company and our continued search for innovation led us to this partnership with Davide de Giglio and Andrea Grilli, who have created one of the best global brand platforms in existence today," Leon and Lim said in a joint statement. "This next step for Opening Ceremony means we get to connect our desire to invent the future and design for our community to a dynamic infrastructure."
According to a 2017 profile in the New Yorker, Leon and Lim opened Opening Ceremony's original Howard Street location in 2002 with just their own savings and a small business loan.
Now, NGG will bring Opening Ceremony's in-house line's production to Milan, relaunch Opening Ceremony's website on Farfetch's platform and open a new showroom in Paris — a city Opening Ceremony does not currently have a retail outpost in. Business of Fashion notes that the deal plans to design and release items under Opening Ceremony's in-house line more frequently to raise its contribution to the company's overall revenue.
NGG made headlines last year for getting purchased by Farfetch, right after the company purchased streetwear label Off-White™. NGG's new ownership saw a spike in Off-White™ products being sold on Farfetch – a move that could potentially happen to Opening Ceremony's in-house collection down the line.
Additionally, just last week, NGG also acquired Japanese jewelry label turned streetwear brand Ambush.