Billboard 200 Rankings Released, Roddy Ricch's Debut Album at No. 1
Plus, Juice WRLD reenters the top 10 following his tragic passing.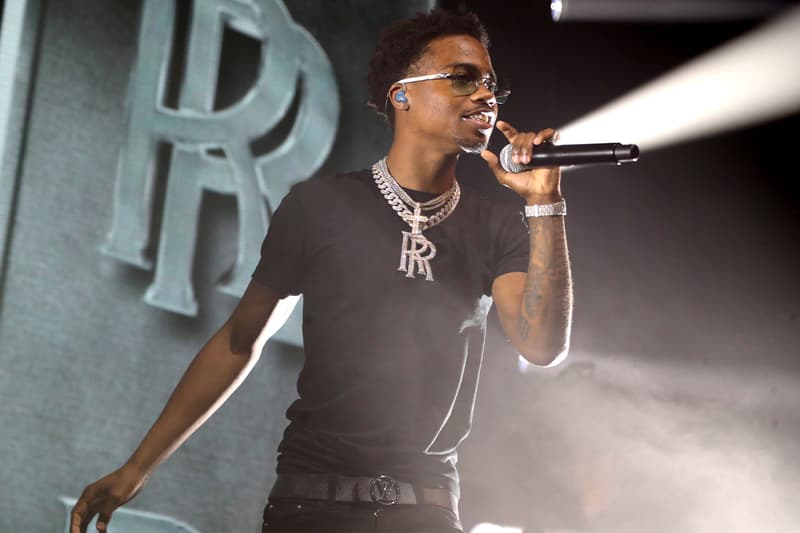 Roddy Ricch's debut studio album, Please Excuse Me for Being Antisocial, has nabbed the No. 1 spot on the Billboard 200 this week with 101,000 equivalent album units earned in the U.S. It marks a major ranking for the Bird Vision/Atlantic Records artist, who tapped Meek Mill, Gunna, Ty Dolla $ign and more as featured guests — though Ricch's Feed Tha Streets II mixtape had its own moment when it peaked at No. 68 a little over a year ago.
Other highlights in the top 10 include rock band The Who's latest album, Who, at No. 2 with 89,000 equivalent album units and Camila Cabello's Romance at No. 3 with 86,000 units. Post Malone's persistent Hollywood's Bleeding album saw a slight drop, shifting from No. 2 to No. 4 with 66,000 equivalent album units.
Juice WRLD made his way up to No. 6 with 59,000 equivalent album units for Goodbye & Good Riddance, which originally reached No. 71 on the chart when it was released in May 2018. The reentry follows behind the artist's tragic passing last week after he suffered a seizure at Chicago's Midway Airport. Meanwhile, the rapper's Death Race for Love project — which was released this March — moved up to No. 10 from its previous position at No. 88, moving 49,000 units.
The music industry continues to process Juice WRLD's shocking death, with the likes of Drake, Chance the Rapper, Snoop Dogg and more paying their condolences. His label, Interscope Geffen A&M Records, has since shared a statement about the 21-year-old and most recently, his mother addressed the artist's passing and struggle with addiction.