Meek Mill, Chance The Rapper & More React to Juice Wrld's Death
Rest in peace.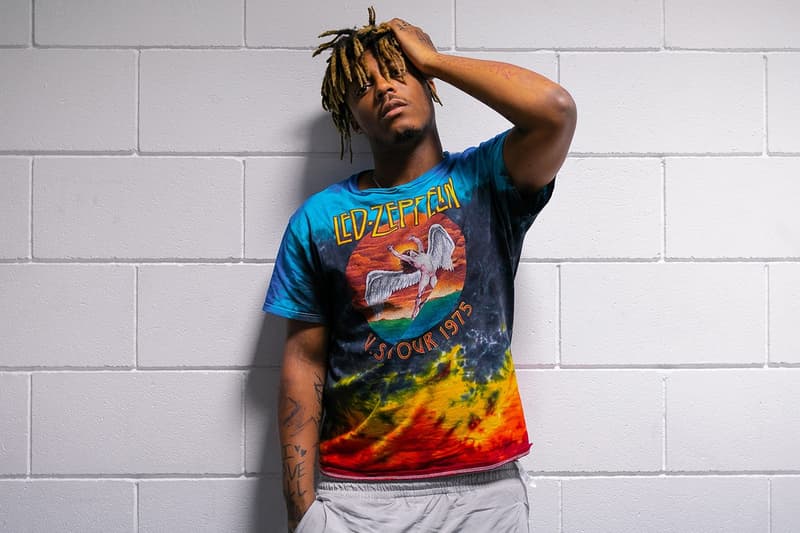 A few hours ago the news of Juice Wrld's death shocked both the music and hip-hop worlds. The renowned rapper, who is most recognized for his tracks "Lucid Dreams" and "Wasted," had just turned 21 years old earlier this month on December 2.
According to TMZ, Juice Wrld, born Jarad Anthony Higgins, passed away on Sunday after suffering a seizure at Chicago's Midway airport. The cause of his death is pending an autopsy report. Juice Wrld broke out into the music scene in 2018 and was currently working on his forthcoming album and the follow-up to Death Race for Love.
Since his passing Juice Wrld's label released a statement regarding the tragic event. Below are more industry heavyweights, including Meek Mill, Chance The Rapper, and Snoop Dogg among others, that have given their condolences to the young rapper.
— Uzi London ?☄️?® (@LILUZIVERT) December 8, 2019
Noooo way not juice wrld somebody say this not real ??‍♂️

— RICH THE KID (@richthekid) December 8, 2019
rip juice. so sad how often this is happening lately to young talented rising artists. ?

— nope (@LilNasX) December 8, 2019
Wow, I can not believe this. Rip my brother juice world ???

— cookin up LB3 (@lilyachty) December 8, 2019
RIP JUICE

— Denzel Curry (@denzelcurry) December 8, 2019
really shocked and sad to find out juice wrld passed away, … and so young too…
a reminder that life can be over any moment…
be kind to one another.

— Zedd (@Zedd) December 8, 2019
this sad as fuck

rest in love juice wrld ?

— Kehlani (@Kehlani) December 8, 2019
Terrible news about the young man Juice Wrld. We share December 2nd as our arrival day. Gone way too soon. Life is precious.

— *LAMB OVER RICE* (@ActionBronson) December 8, 2019
Juice WRLD was a thoughtful and gifted Artist who's talent had immediate and enormous impact on millions. I always looked forward to seeing him. I'm so sad to know that won't be possible anymore. My thoughts are with his Family and Friends. To have lived in a time #RIPJUICEWRLD

— Zane Lowe (@zanelowe) December 8, 2019
Man, so sad. I pray you meet the lord above. RIP Young King. ? @JuiceWorlddd pic.twitter.com/4u4HWiFggU

— FAT JOE (@fatjoe) December 8, 2019
— camila (@Camila_Cabello) December 8, 2019
Wow I can't believe this R.I.P. @JuiceWorlddd Prayers up for his family pic.twitter.com/sDf262xbmm

— juicy j (@therealjuicyj) December 8, 2019
RIP JUICE WRLD

— DJ SNAKE (@djsnake) December 8, 2019
#RestInPower Juice Wrld ??????

— LLCOOLJ. (@llcoolj) December 8, 2019
Rip Juice Wrld Gone Too Soon ???

— MURDA ON THE BEAT (@murdabeatz_) December 8, 2019
rip juice wrld ?

— chloe x halle (@chloexhalle) December 8, 2019
Terrible news about the young man Juice Wrld. We share December 2nd as our arrival day. Gone way too soon. Life is precious.

— *LAMB OVER RICE* (@ActionBronson) December 8, 2019
RIP Juice

— Vince Staples (@vincestaples) December 8, 2019
Rest In Happiness Brother. https://t.co/N0ZmREHC2a

— Director Questlove (@questlove) December 8, 2019