'90s Favorite Galactic Fruit Gushers Makes Its Triumphant Return
Guess the mystery flavor and you could win!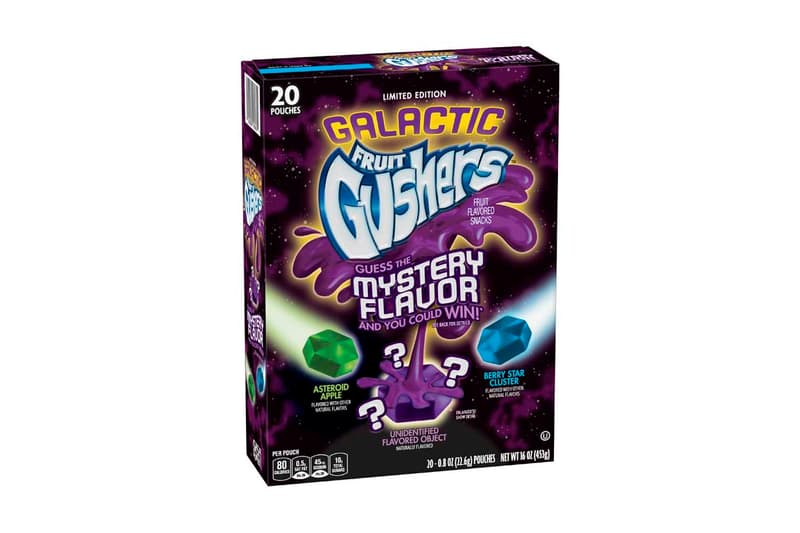 Looking to trigger nostalgia, General Mills is bringing back its beloved '90s favorite Galactic Fruit Gushers.
Bringing back the out of this world taste of Asteroid Apple and Berry Star Clusters, the re-release will once again feature a Mystery Flavor in each box. The mystery flavor challenges fans to put their tastebuds to the test and guess what the flavor is. Those that guess correctly and submit their entry on the Galactic Fruit Gushers website by 11.59 p.m. PST on April 30, 2020 will have a chance to win prizes like sweatshirts, hats, blankets and more.
Galactic Fruit Gushers are now available at Walmart.
For more food and beverage news, Coca-Cola Japan is set to introduce a limited Strawberry Coke flavor.