Pharrell and Chad Hugo Are Reuniting The Neptunes
The legendary production duo are already working with JAY-Z, Lil Uzi Vert and more.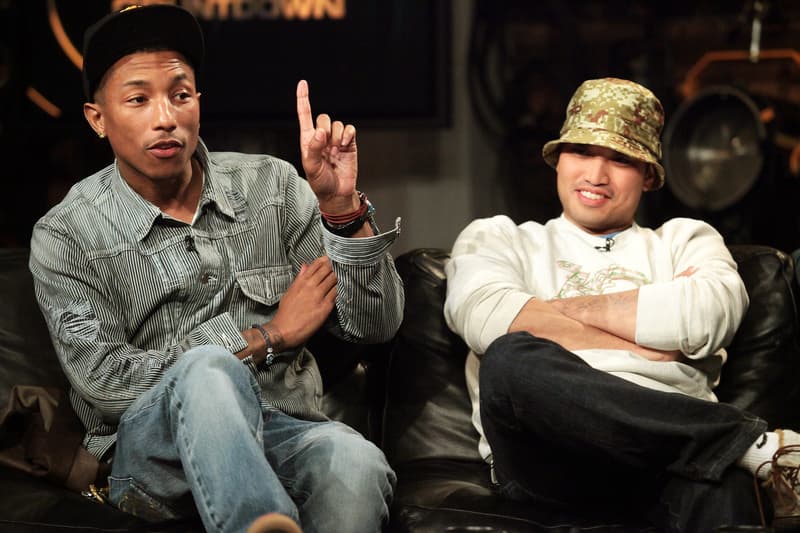 Pharrell and Chad Hugo were two of the most influential producers of the early 2000s, crafting hits together as The Neptunes for everyone from The Backstreet Boys and Britney Spears to Clipse and JAY-Z. In a new interview with Clash, Hugo revealed that they were reuniting full-time in 2020. While they never officially split, the duo slowed down production to work on separate projects in recent years. The announcement comes after The Neptunes paid tribute to Clarence Avant for the Netflix documentary The Black Godfather back in June 2019.
"I'm focussing on The Neptunes stuff, getting back on The Neptunes grind," Hugo told Clash in a recent interview. "We're doing a couple of things. There's a video game soundtrack that's in the works right now that I can't speak about, I'm not supposed to, but uh, it's in the works right now. We just did some work with Miley Cyrus, Jay-Z, Blink 182, Lil Uzi Vert, Brandy, Ray-J, Snoh Alegra, G-Eazy…"
The list of future collaborators also included Rex Orange County, Lil Nas X and Kaytranada. Stay tuned for more The Neptunes collaborations later this year and revisit our Scrapbook: Pharrell Williams and Something In The Water interview for the festival's inaugural weekend in Virginia Beach.