Four Tet Announces New Album 'Sixteen Oceans'
The IDM pioneer's follow-up to 2017's 'New Energy' LP.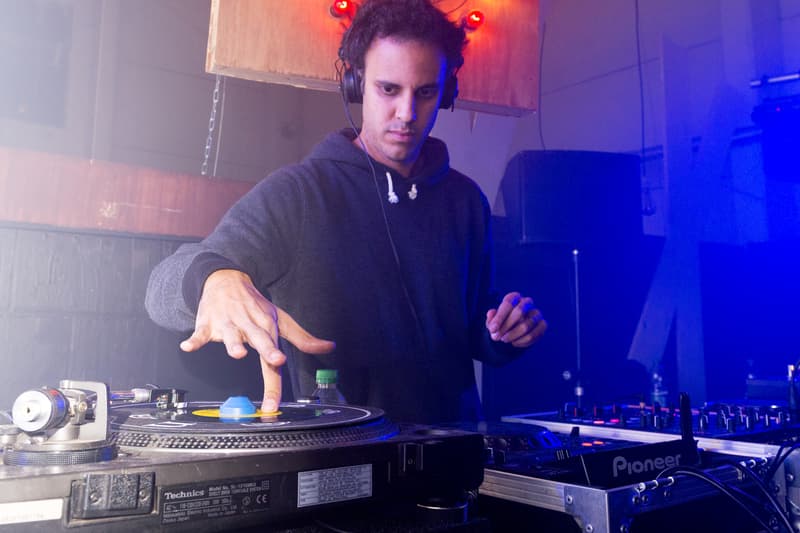 IDM pioneer Four Tet, real name Kieran Hebden, has announced a new album titled Sixteen Oceans. The London native took to Instagram to post a photo of a sticky note that outlined the project's tracklist, further captioning "The new album is done."
Set to arrive sometime in March, the record follows 2017's acclaimed New Energy LP, various live LPs, as well the three-track Anna Painting EP alongside painter Anna Liber Lewis from 2019. Last year's "Teenage Birdsong," released alongside Hebden's first music video in 14 years, is one of the tracks listed on Sixteen Oceans.
You can check out the announcement post and tracklist below.
For more music news, Bon Iver has reissued their Blood Bank EP.
Four Text — Sixteen Oceans (Tracklist)
1. "School"
2. "Baby"
3. "Harpsichord"
4. "Teenage Birdsong"
5. "Romantics"
6. "Love Salad"
7. "Insect Near Piha Beach"
8. "Hi Hello"
9. "ISTM"
10. "Something In The Sadness"
11. "1993 Band Practice"
12. "Green"
13. "Bubbles At Overlook, 25th March 2019″
14. "4T Recordings"
15. "This Is For You"
16. "Mama Teaches Sanskrit"