New 'Death Note' One-Shot Chapter Release Date Announced
Ryuk's otherworldly notebook is back on Earth.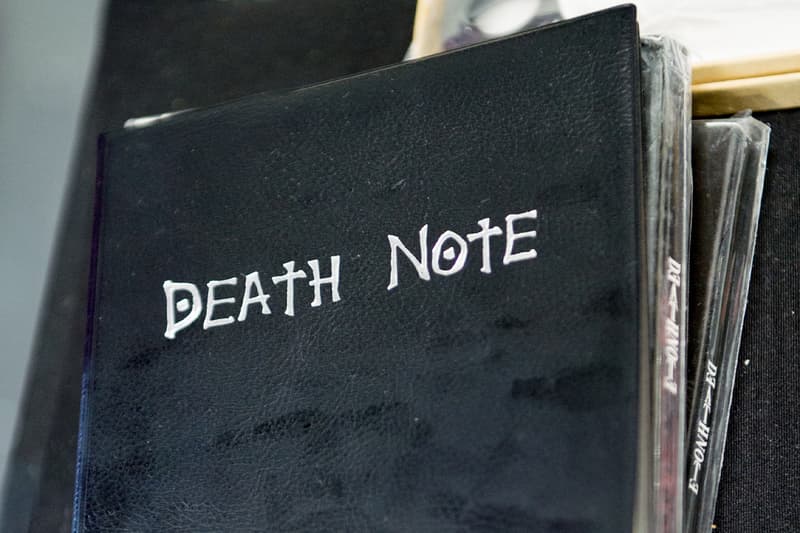 The continuation of Tsugumi Ohba and Takeshi Obata's manga series Death Note has finally received a release date. Closing in at 87 pages, the one-shot chapter will reunite the original author and illustrator and will be included in the February 2020 issue of Jump SQ magazine.
The revival chapter's storyboard rough sketches confirm that the new chapter will follow the culmination of the original Death Note where protagonist Light Yagami/Kira meets his demise. Ryuk, the Shinigami who dropped his otherworldly notebook down to Earth, can be seen offering the Death Note to a new user, although it's unsure if he does this to continue Light's mission of cleansing the planet or just to eliminate his boredom in the Shinigami realm once again.
The original Death Note manga ran from April 2004 to July 2006 and was composed of 108 chapters published into 12 tankōbon volumes. The anime adaptation followed shortly after, airing in Japan between October 2006 to June 2007 with a total of 37 episodes. Three live-action films, one television drama and a miniseries have been released in Japan, while the United States saw an American film adaptation from Netflix released in August 2017.
Aside from the visual published on the Jump SQ website, no other information has been made available to the public, including a date of an official English language release. Issue #3 of Jump SQ magazine, however, will hit stands on February 4.
Elsewhere in entertainment, take a look at the complete list of 2020 Golden Globe Awards winners.
Tsugumi Oba and Takeshi Obata will be publishing a new Death Note One-Shot in Issue #3 of Jump SQ. It will have 87 pages. pic.twitter.com/IDrIESwc1y

— Weekly Shounen Jump (@WSJ_manga) December 26, 2019
Death Note special one-shot (87 pages) will be published by the original authors Tsugumi Oba & Takeshi Obata ! They revealed nemu (storyboard) for preview. Luke goes to find a talented guy like Light Yagami. pic.twitter.com/bGjAk7Qlfl

— otakujp (@otakucalendarjp) July 13, 2019