Lil Uzi Vert's Long-Awaited 'Eternal Atake' Album Speculated to Drop Soon
Fans have been busy deciphering messages and teasers.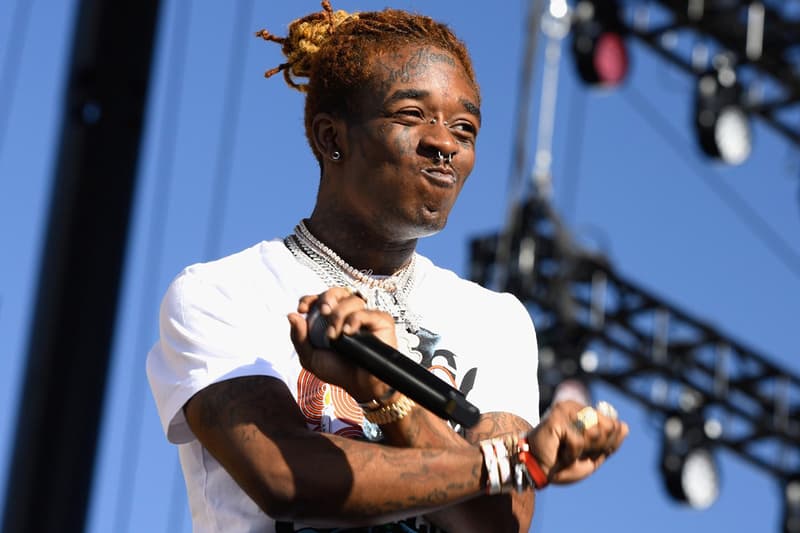 Lil Uzi Vert's highly-anticipated sophomore album Eternal Atake could be closer to releasing following a string of teasers.
Fans have been waiting for Eternal Atake to drop for over a year and a half, prolonged by the well-documented issues surrounding the Philidelphia rapper's relationship with record labels. Now, following the release of "Futsal Shuffle 2020," clues are being pieced together in speculation of the album's drop.
In the days after releasing "Futsal Shuffle 2020," Vert addressed a Twitter user who stated, "@LILUZIVERT I FEEL LIKE YOU BOUTTA DROP GANG I SWEAR I GOTTA FEELING MAKE ME RIGHT!!," with the response "You smart as fuck." On January 4, the supposed Eternal Atake album imagery was leaked, showing an image that depicts a spaceship, a large crowd, and the historic site Stone Henge — drawing references from the cult Heaven's Gate.
@LILUZIVERT Eternal atake is the keyhole logo, the girls have keys on them, he has a key around his neck in the perfect luv tape and the text at the bottom of the EA cover mentions the key. The text also mentions a UFO which is displayed in his profile picture with the (1/3)

— Caden (@Zeysuh) January 5, 2020
The keys around their waists. The keys to Eternal Atake. YO. YOOOOOO pic.twitter.com/Ca7g97tTVx

— CELA2020 (@mcaulay_alec) January 4, 2020
I think I did something. Eternal Atake soon? ??? @LILUZIVERT pic.twitter.com/fjHMwdWnXO

— jahfrmnyc (@silentinfantry) January 4, 2020
Following this, Vert went on to delete his Instagram feed and replace it with four images of women dressed in purple gowns with keys around their wastes. Fans of the rapper soon pieced the puzzle together, speculating that the keys symbolized the release of Eternal Atake and that the purple gowns seemingly referenced the mass suicide of 1997 in the Heaven's Gate cult — and although this statement was originally acknowledged by Vert, he has since shot down the similarities.
Lastly, users have noted that the album art further references Heaven's Gate with its take on the cult coining phrase, stating, "As was promised — the keys to Eternal Atake are here again in Luv and Rage (The UFO 2) as Lil Uzi Vert and his Father 2000 yrs. ago."
Previous members of the cult have previously criticized Vert of his use of Heaven's Gate's imagery, stating in an interview with Genius that, "He is using and adapting our copyrights and trademarks without our permission and the infringement will be taken up with our attorneys… This is not fair use or parody, it is a direct and clear infringement."
For now, no official word has been spoken on a release date of Lil Uzi Vert's Eternal Atake. Stay tuned to HYPEBEAST for updates.
In other news, Nirvana's surviving members recently reunited for a one-off show.