Cardi B Ties With Lauryn Hill for Longest-Charting Female Rap Debut Album
Both 'Invasion of Privacy' and 'The Miseducation of Lauryn Hill' clock in at 91 weeks.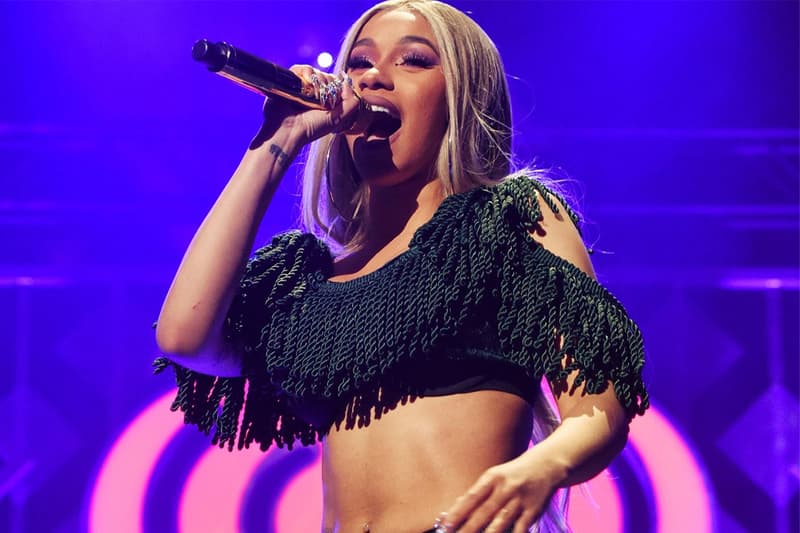 Cardi B and Lauryn Hill both now hold the record for the longest-charting debut album by a female rapper in history, as the Bronx native's Invasion of Privacy ties with The Miseducation of Lauryn Hill's 91-week reign on the Billboard 200.
As of writing, Invasion of Privacy sits at No. 56 on the Billboard 200 chart. The 27-year-old rapper dropped her highly-anticipated project in April 2018 when it debuted at No. 1 on the Billboard 200, garnering 255,000 album equivalent units including 103,000 from pure album sales. The album went on to make history for Cardi, winning her Best Rap Album at the 61st Grammy Awards and making her the first solo female rapper to win that category. She garnered three other nods that year with the album getting a nomination for Album of the Year, the single "I Like It" getting a nomination for "Record of the Year" and "Be Careful" for Best Rap Performance.
Meanwhile, The Miseducation of Lauryn Hill also made waves during its release in August 1998 as it opened at No. 1 on the Billboard 200 with 422,624 copies. Hill's first and only studio album broke the record for opening week sales by a female artist, dethroning Madonna's Ray of Light. The record earned the songstress 5 out of 10 Grammy wins, including Album of the Year and Best New Album.
In other music news, Mac Miller's family has announced the release of the rapper's first posthumous album, Circles.
.@iamcardib's 'Invasion of Privacy' now ties @MsLaurynHill's 'The Miseducation of Lauryn Hill' as the longest charting debut album by a female rapper in Billboard 200 history (91 weeks each).

— chart data (@chartdata) January 6, 2020