Red Hot Chili Peppers Confirms New Album With Guitarist John Frusciante
Reuniting after 2006's 'Stadium Arcadium.'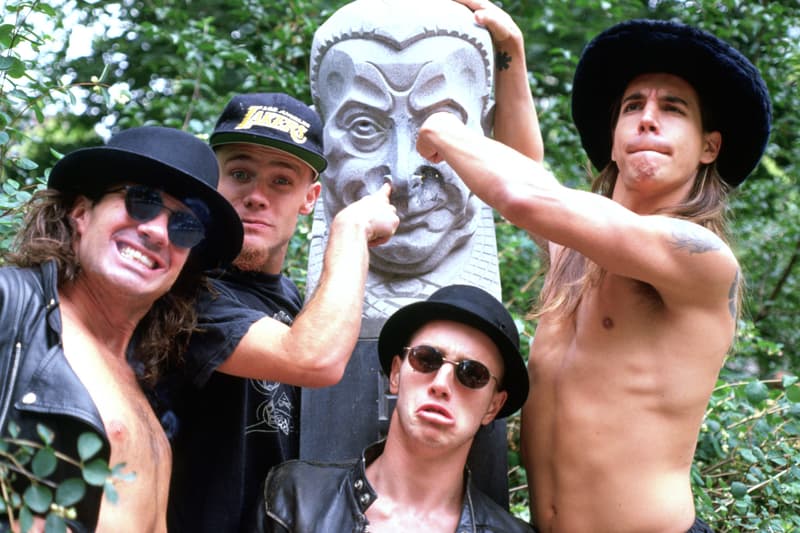 Last month, Red Hot Chili Peppers announced the return of the band's longtime guitarist John Frusciante. Though it wasn't exactly clear before whether Frusciante would only be joining the Chili Peppers for live sets or if there would be new recordings on the way, drummer Chad Smith has just confirmed the latter to be the case. The last time Frusciante was heard with the band was 2006's Stadium Arcadium, which ranks as one of the band's most successful LPs ever released.
The news came at the end of a Rolling Stones interview about Smith's new art exhibition, where the drummer disclosed information about Frusciante, albeit he was instructed not to: "I was given strict orders for this interview: 'DON'T TALK ABOUT THE BAND,' but yes, John is back in the band, and everyone knows that. We're psyched. The festivals are the only shows booked. For now, we'll mostly be concentrating on new songs and writing a new record. We're all real excited to make new music." It was actually known, however, that a new album was in the works for the band, but just that Frusciante's involvement was left vague until now, so fans can now expect the guitarist's distinctive sound to appear on the upcoming LP. Apart from Stadium Arcadium, Frusciante was also responsible for providing his instrumental prowess in records like Blood Sugar Sex Magik and Californication.
Elsewhere, Mac Miller's posthumous Circles album has been announced by his family.