Anicorn Announces Sleek Cybertruck-Inspired Timepiece
Complete with "shattered" window.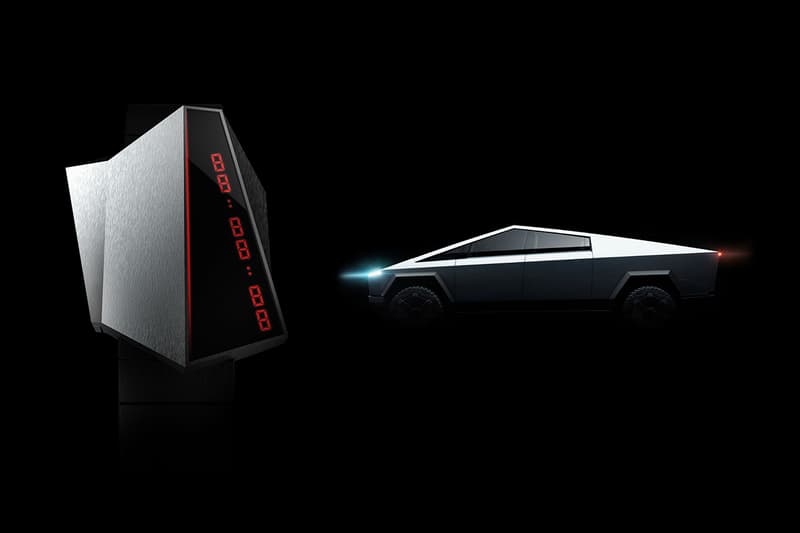 1 of 7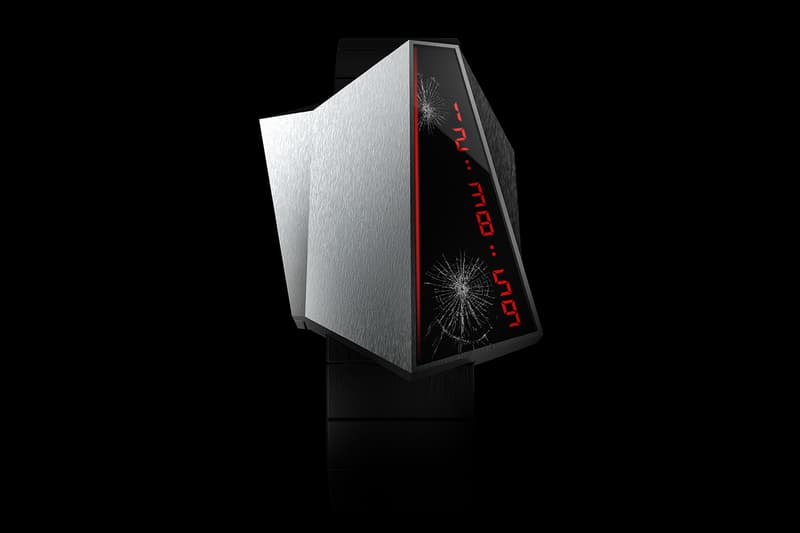 2 of 7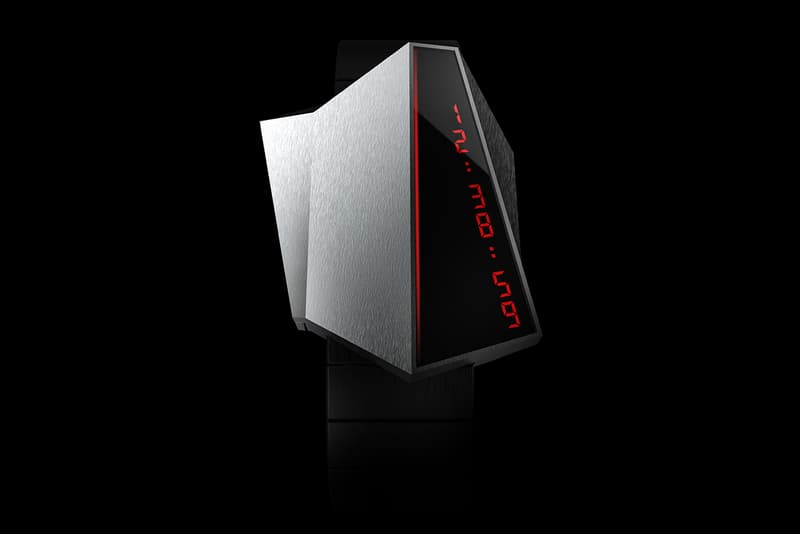 3 of 7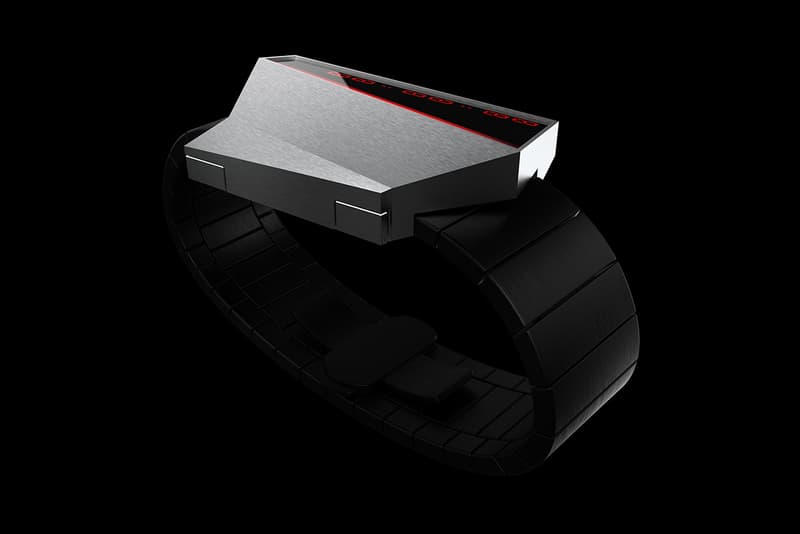 4 of 7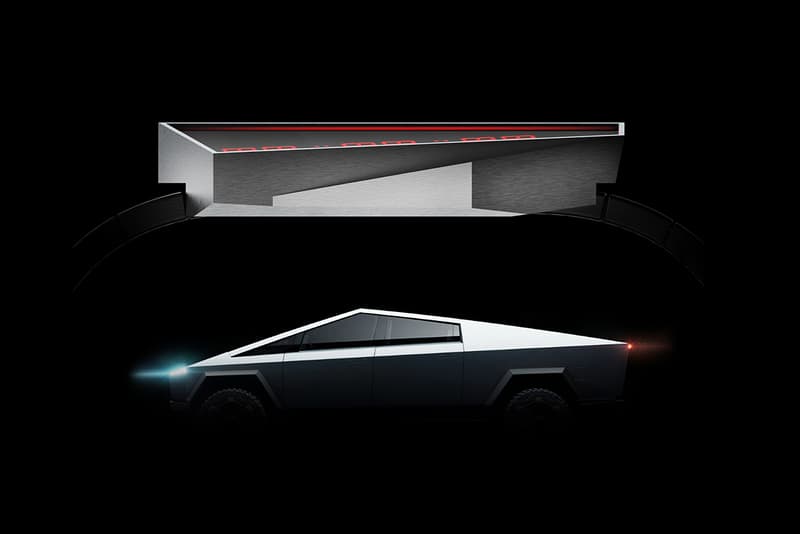 5 of 7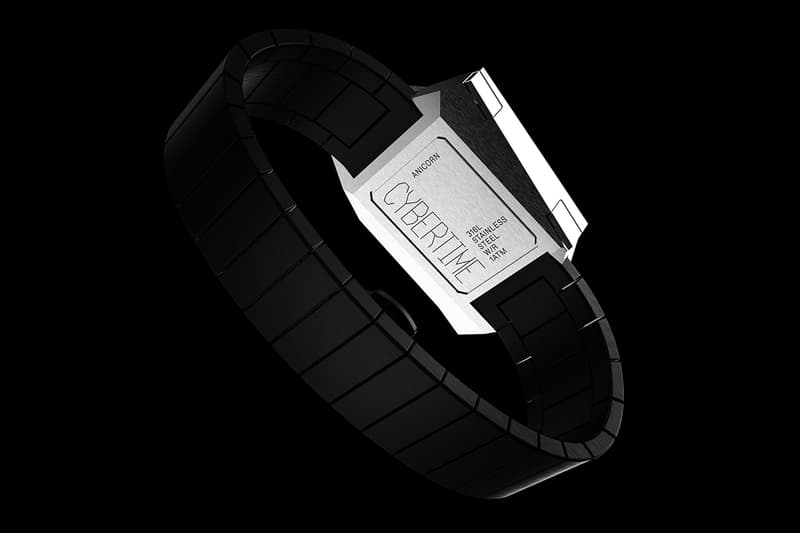 6 of 7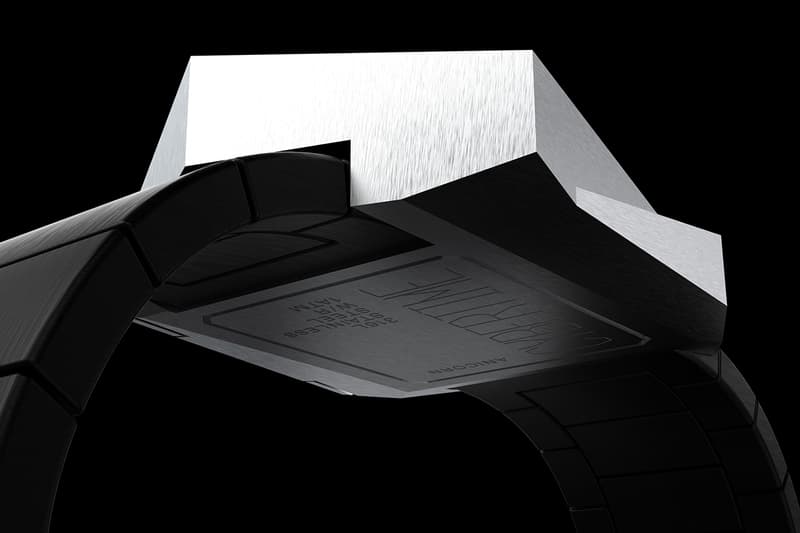 7 of 7
Tesla Cybertruck fans could soon be able to wear their heart on their sleeve, as Anicorn's LAB division is currently working on bringing a conceptual timepiece inspired by the futuristic vehicle to life. The project is currently accepting pledges, and once it hits just 50 orders, the Honk-Kong-based brand will manufacture and release the product.
Called Cybertime, the watch draws its stainless steel form factor straight from the Cybertruck itself, including sharp angles, a (non-bulletproof) window and a geometric touch screen. Cybertime is equipped with a capacitive touch function that, when tapped, triggers its red light interface.
Much like the Blade Runner-inspired vehicle, Cybertime aims to break the norm within its respective industry. Instead of following suit with a traditional watch face, Cybertime displays the time in a digital vertical format. This also marks a departure from Anicorn's usual aesthetic, which has previously only featured stylized variations of analog faces.
Cybertime will come in two options – a Normal Edition and Limited Edition. The only visable difference between the two is that the Limited Edition features "cracks" in the watch's window, alluding to the buzzed about shattered window mishap during the Cybertruck's official unveiling.
If Cybertime is funded in time, Anicorn plans to release the watch later this year. Learn more and pledge $250 USD for a watch over on Anicorn's website.
Elsewhere in the watch world, CLOT is offering an array of straps with its Casio G-SHOCK DW-5750 collaboration.