'The Falcon and the Winter Soldier' Official Poster Revealed
Slated to hit Disney+ this fall.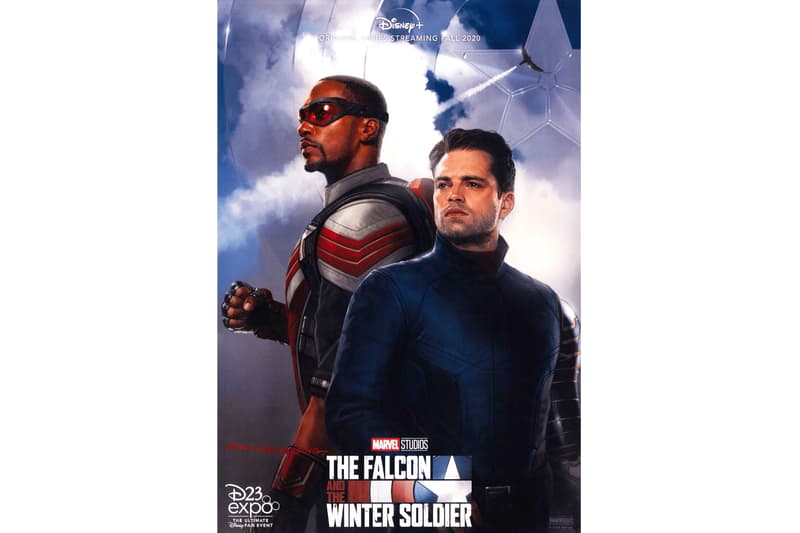 The Falcon and the Winter Soldier TV series is slated to land on Disney+ later on this year, and with that Marvel Studios has just revealed the official poster for the upcoming project.
The art showcases Anthony Mackie and Sebastian Stan as The Falcon and The Winter Soldier, respectively, while an outline of Captain America's shield is featured in the sky. The Falcon and the Winter Soldier will mark the first Marvel Studios production for the small screen, and for the Disney+ streaming service. The project was officially announced during the 2019 San Diego Comic-Con, followed by more details at Disney's D23 Expo.
Along with Mackie and Stan, the show will star Emily VanCamp as SHIELD agent Sharon Carter as well as Daniel Bruhl as the villainous Baron Zemo. John Walker, portrayed by Wyatt Russell, will also make his debut into the MCU.
"I'm so excited about it," Stan said of the series during a convention appearance last year. "It's going to be so cool and kind of crazy. All I can say is it's just new and different from what you've seen so far. I mean, it will be totally in line with everything that has happened and what we've seen and so on, but these characters are getting such additional mileage in terms of learning about who they are now, what they feel, what they're thinking, and there's a lot of action, comedy, you know there's going to be comedy. I feel like you're going to be happy. I think you're going to be very happy. And there's some crazy stuff, like stuff you don't see coming from anywhere."
In case you've missed it, the first Black Widow trailer spotlights the rise of Scarlett Johansson's powerful Avenger.