A One-Off 1954 Plymouth Belmont Concept Leads Mecum's Gallery Exposition for 2020
Featuring the marque's first-ever V8 engine.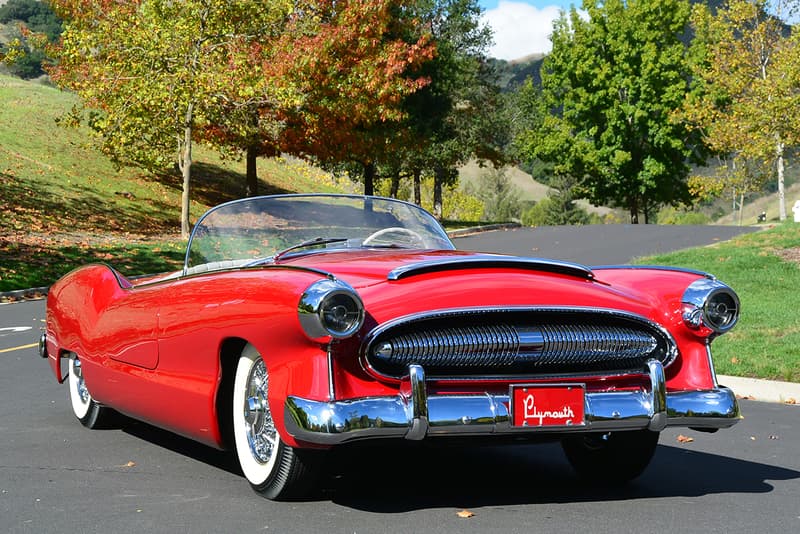 1 of 12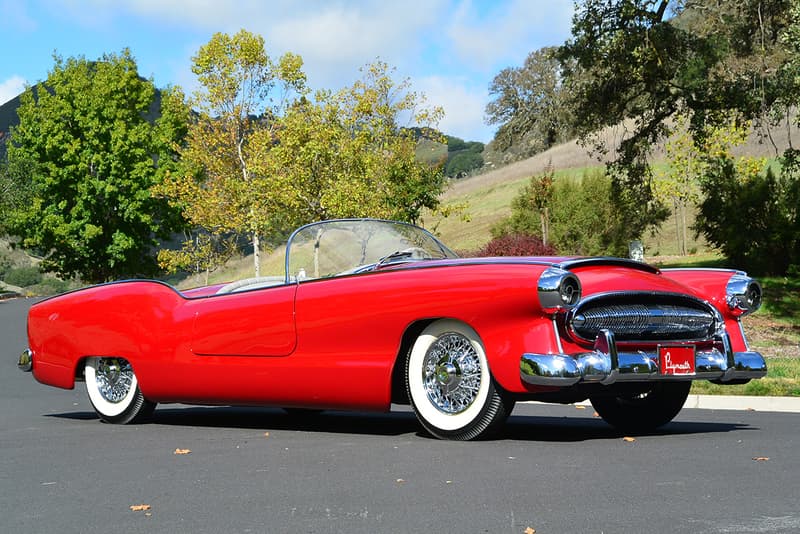 2 of 12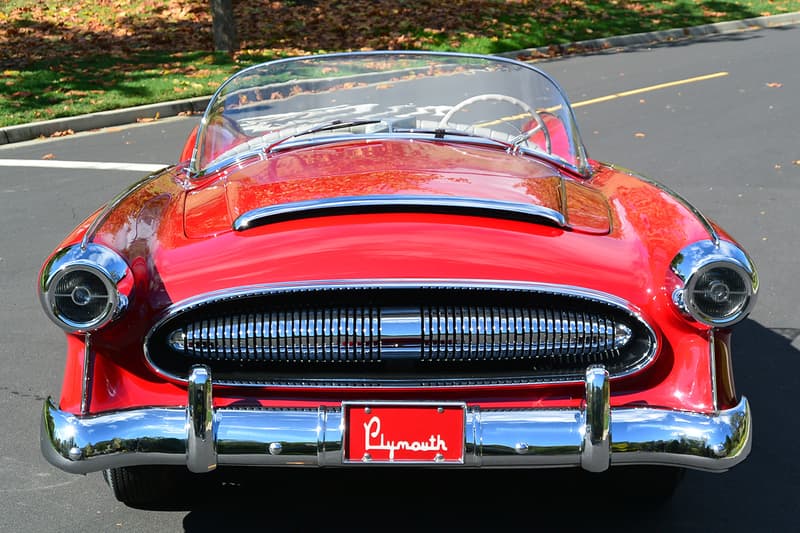 3 of 12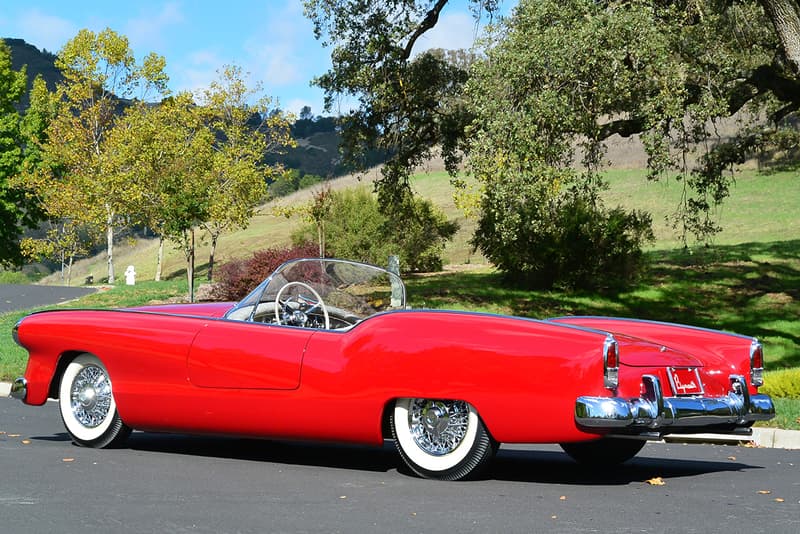 4 of 12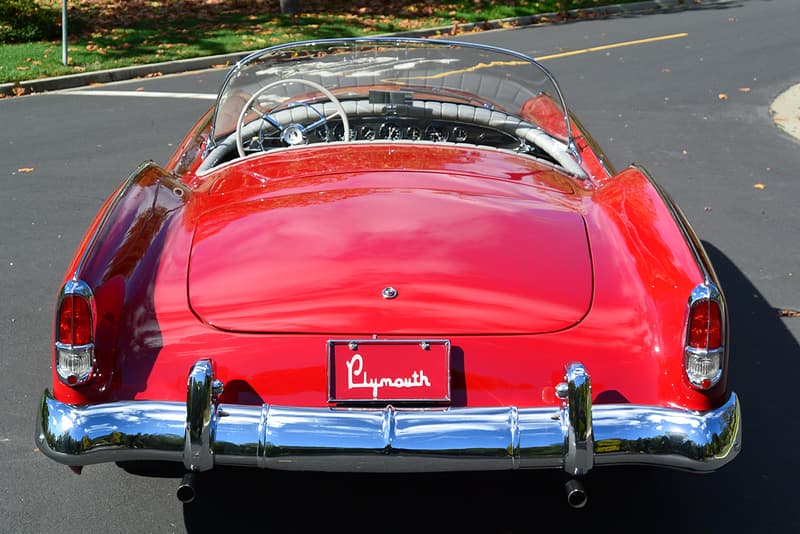 5 of 12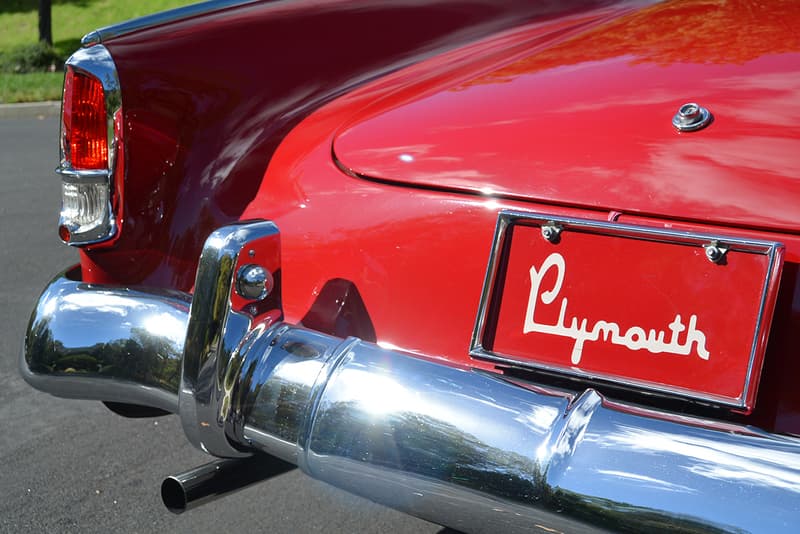 6 of 12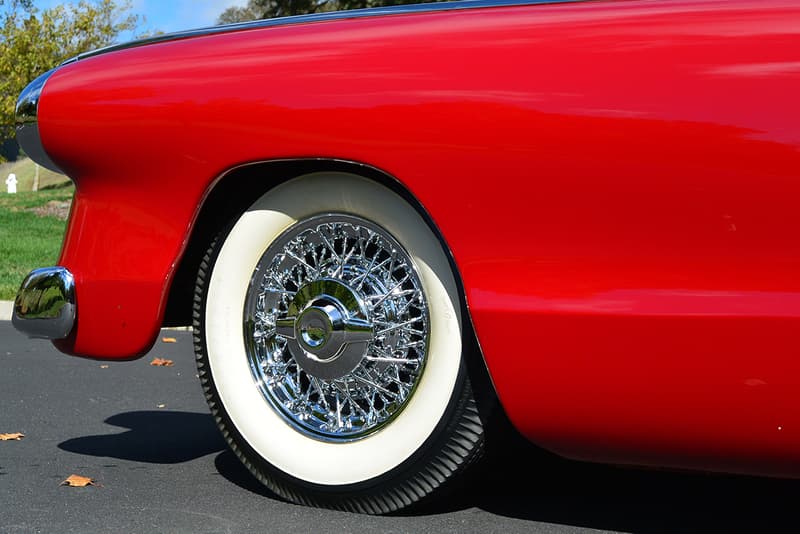 7 of 12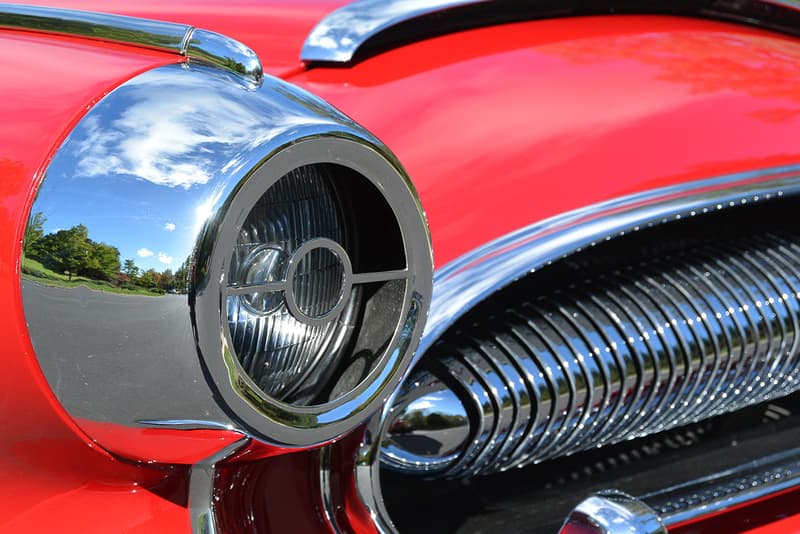 8 of 12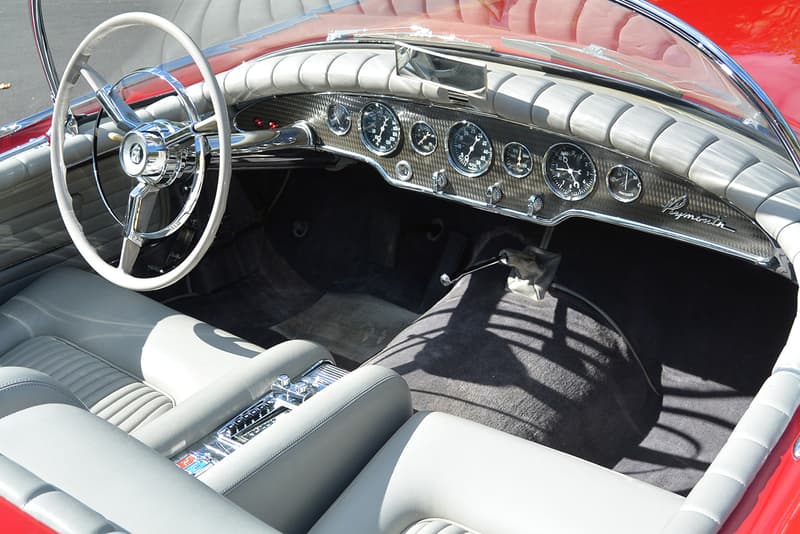 9 of 12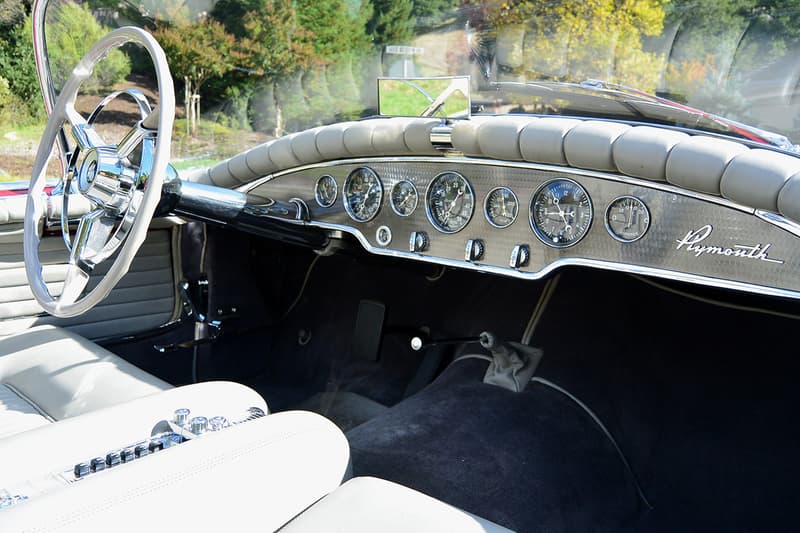 10 of 12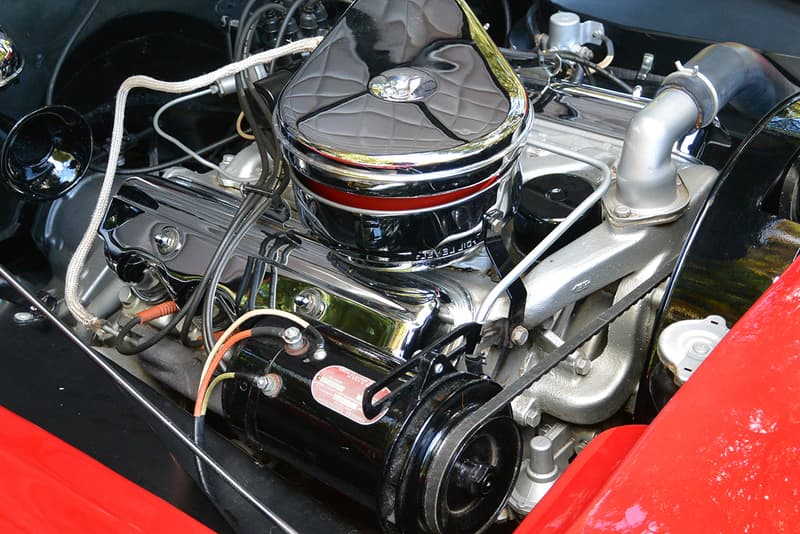 11 of 12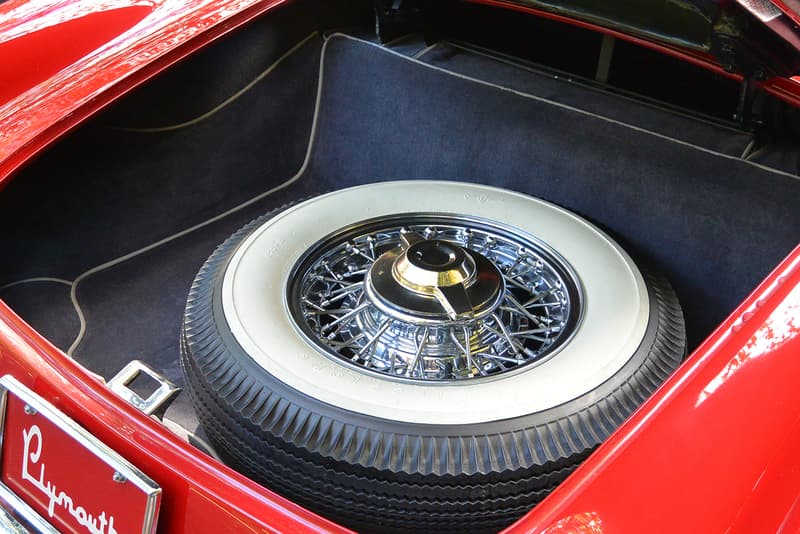 12 of 12
In 1954, Plymouth built a one-off Belmont concept car to showcase at the Chicago Auto Show and New York Autorama Shows. Today, Mecum Auctions has the Belmont up for sale, following a heavily extensive restoration and many years spent garnering attention and awards.
The Plymouth Belmont was designed by Virgil Exner of the Chrysler Corporation and was pitted at a Chevrolet Corvette competitor. When it was built, its competitors included similar two-seater sports cars such as the Ford Thunderbird and the Chevvy, but failed to see commercial success as it went on to only exist as a one-of-one that starred in the movies Bundle of Joy in 1954 and Mister Cory in 1957.
Plymouth carved its retro body from fiberglass, giving it a low, long and very wide stance. In true classic car form, plenty of chrome adorns its body, while meticulously detailed wire rims are trimmed with big whitewall tires. Powering the concept is a 3.9-liter V8 engine block producing approximately 150 BHP, with that being the first Plymouth car to use it. Plymouth paired the V8 to a three-speed Hy-Drive semi-automatic transmission, which makes for a more torque-focused approach and allows drivers to choose the gear using the clutch before setting off, and not having to change gear again.
Mecum Auctions will be displaying the Plymouth Belmont at its Mecum Gallery Exposition sale in conjunction with the Mecum Kissimmee 2020 between January 2 and January 12. No price has been stated, however, it is expected to be pricey following its previous sale of $1.32 million USD in 2014. Find out how to enquire one on the Mecum Auctions website.
In other news, a six-car Ferrari Spyder collection is up for auction.