070 Shake's 'Modus Vivendi' Cements Her Place as a Herculean Newcomer
The G.O.O.D. Music signee emits scintillating tales of emotional turmoil on her debut album.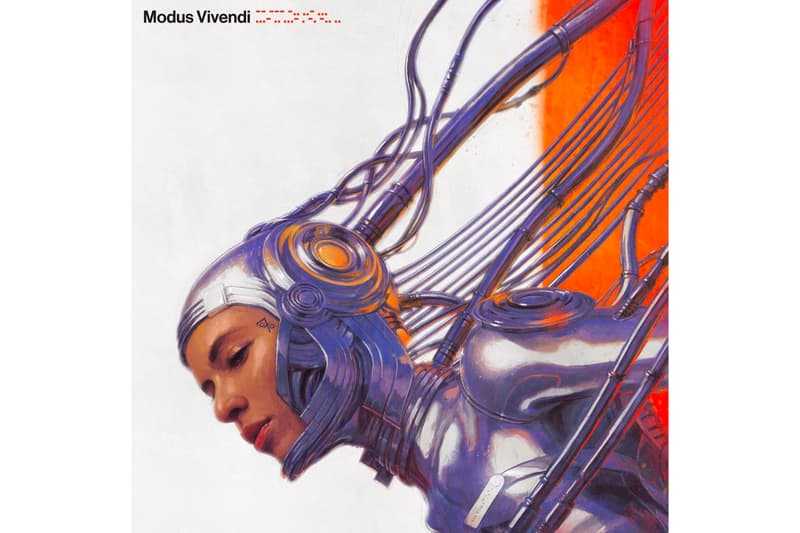 070 Shake — real name Danielle Balbuena — flew onto the hip-hop landscape last summer with her hypnotizing vocals on Kanye West's "Ghost Town" and "Violent Crimes," which followed an array of promising features on Pusha T's "Santeria" and Nas' "Not For Radio." Shooting to superstardom in a relatively short period, the New Jersey-originating G.O.O.D. Music signee has revealed herself as a highly versatile artist for the label: she raps with emotional prowess and croons like an R&B'd version of Enya. With her debut album, Modus Vivendi, 070 Shake aptly cements her place as one of hip-hop's herculean newcomers.
Filled with entrancing rap hooks and polymorphic vocals, Shake develops a persona filled with inner turmoil, bringing forth melancholic narratives that innovate upon the scene's newfound love for emo-rap. The album's Latin name, which more or less translates to the idea of two conflicting forces coexisting peacefully, remains a reference to her knee-shaking tales of heartbreak, depression, and suicide, ultimately concluding with a sense of empathetic hopefulness for the future ahead. The 22-year-old blends these narratives with instrumentals that lay down genre-defying nostalgia, where psychedelic synth clouds remain complemented by savory vocoder effects. Produced almost entirely by super producer Mike Dean and indie rock musician Dave Hamelin, the various tracks exude a blend of each's strengths — ethereal soundscapes tread a delicate line between the hallucinogenic dream pop wave of the '90s and a revitalized take on R&B and hip-hop.
On "Under The Moon," she brings forth this lush amalgamation of genres as she takes on the identity of an alcoholic lover struck by intangible lust. "Microdosing" moves into more psychedelic territory, filled with staunch percussion and drawn-out synths as she lyrically expels about the troubles of love. She furthers the road to heartache with "Daydreamin," ruminating on the immediate pains of emotional turmoil. This all comes together in closeout track "Flight319," wherein she consoles herself through late-night liquor binging before cutting off with the onerous line about feeling like "an astronaut being held down by gravity."
Shedding features and dismissing trends entirely, Modus Vivendi, regardless of whether or not the entirety of its tracks hit as hard as its standouts, remains a gleaming musical entrée from the young artist. 070 Shake has unquestionably cemented herself as one of the most promising new artists in recent memory.
You can stream 070 Shake's Modus Vivendi below. She'll be embarking on her album tour later this month — all dates can be found here.


Enjoy the trip ?? pic.twitter.com/gL7OdyYy2o

— DANI MOON (@070shake) January 17, 2020

For more new music, listen to the deluxe version of Dreamville's Revenge of the Dreamers III.