Ric Flair Signs Endorsement Deal With adidas
He then cut a promo on Nike as part of the announcement.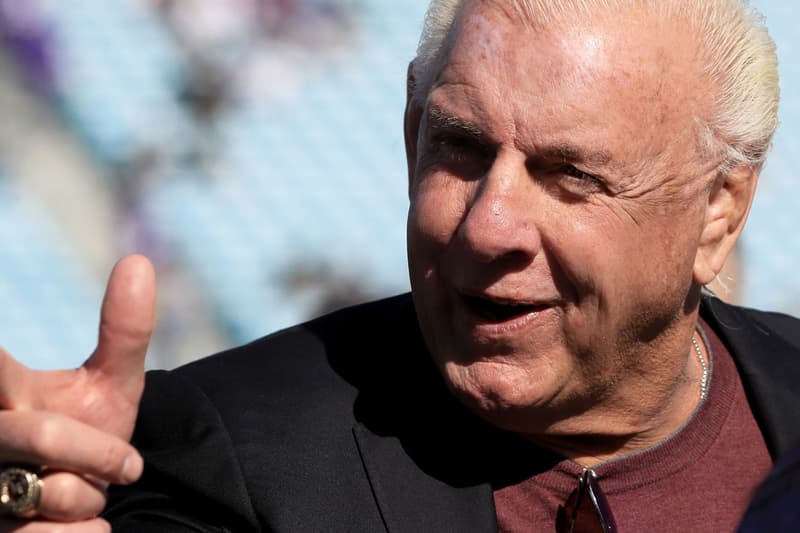 Former WWE superstar Ric Flair is no stranger to footwear, and now the living legend has announced an endorsement deal with adidas, promising to "take down Nike" and turn Air Jordan into Air Flair.
The Nature Boy told TMZ Sports: "Ready for the good news? adidas thinks I'm 'The Man.' I signed a deal with them, and we're fixin' to make Nike the second brand, OK? It's not gonna be Air Jordan anymore, it's gonna be Air Flair and I can't jump." As the latest athlete to sign a deal with adidas, Flair joins the likes of James Harden, Damian Lillard, and pro-gamer Ninja. Flair also mentioned that he loves Kanye West and would love to have him design some of his future products.
Check out the visuals below to see Flair announce his deal with adidas, then check out Kanye West's YEEZY DSRT BT trio that's set to make a return.
Before Anyone Did Anything, Ric Flair Did EVERYTHING! WOOOOO! #adidasstrong pic.twitter.com/fzeYLFpOYr

— Ric Flair® (@RicFlairNatrBoy) September 7, 2019