MIT Scientists Accidentally Create the Blackest Black in the World
Even more light-absorbing than Vantablack.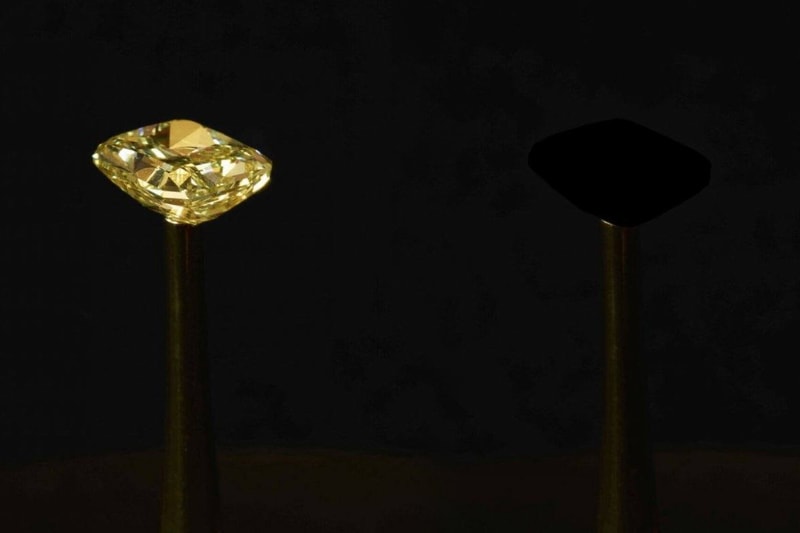 Scientists from the Massachusetts Institute of Technology (MIT) have discovered the blackest black ever — even more so than the previously-invented Vantablack.
The new technology was first discovered by the scientists accidentally. Professor of Aeronautics and Astronautics at MIT Brian Wardle and his team were originally experimenting with various methods to create carbon nanotubes (CNTs) and were met with difficulties after trying to grow them on aluminium. When exposed to air, the material would form an oxide layer preventing it from conducting electricity and heat. Wardle's team decided to use salt to dissolve the oxide layer, and once the layer was removed, they transferred it into an oxygen-free environment with an oven where the CNTs would grow.
While the experiment was a success — both heat and electrical conductivity were greatly increased — what caught his team's attention was how dark the material looked. "I remember noticing how black it was before growing carbon nanotubes on it, and then after growth, it looked even darker. So I thought I should measure the optical reflectance of the sample," said Kehang Cui, a researcher who worked on the project. As it turns out, the material can absorb an incredible 99.99 percent of light shone at it.
MIT subsequently collaborated with artist Diemut Strebe, who covered a 16.78-carat natural yellow diamond in the material, unveiling it at a recent exhibition in New York. "Any object covered with this CNT material loses all its plasticity and appears entirely flat, abbreviated/reduced to a black silhouette," said Strebe. "Because of the extremely high light absorbtive qualities of the CNTs, any object, in this case a large diamond coated with CNTs, becomes a kind of black hole absent of shadows."
For more things tech-related, Snapchat has released a 3D selfie feature exclusively for the iPhone.