A Company Has Created a Special Case Just for the Apple Card
If wallets and denim are out, the answer must be wood.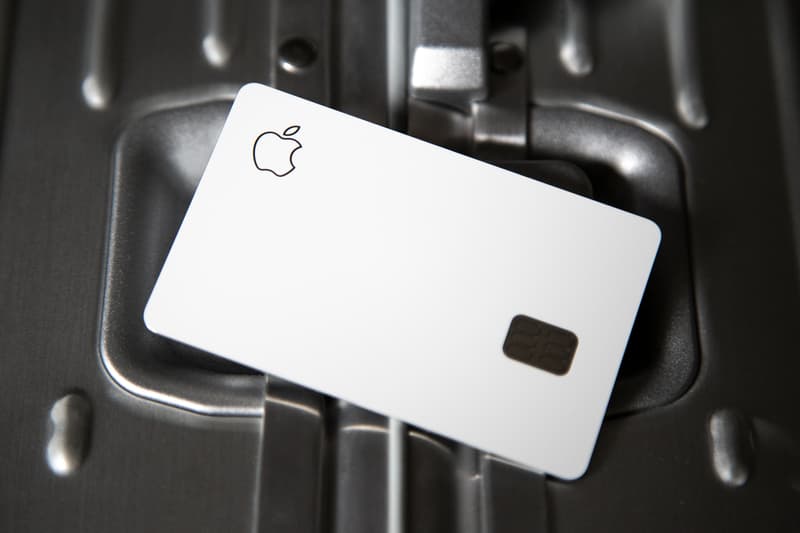 Last week, the Apple Card — a titanium "physical alternative" to the brand's digital payment system — raised some eyebrows when it was revealed the card should not be stored in a wallet or in denim with coins and other cards. As restrictive as this may seem, a company has gone as far as to create a case just for the Apple Card.
The new housing is produced by Kerfcase, a manufacturer in Pittsburgh, Pennsylvania that creates wooden cases for devices like the iPhone and Android smartphones. The case for the Apple Card is similar — curved edges and handmade craftsmanship exposes the highest quality materials and work. The box comes in four finishes: Maple, Walnut, Spalted Maple and Figured Walnut. Each have their own "background" behind their unique pattern and feel — Spalted Maple for example "is difficult to harvest, since you have to wait long enough for the [fungal infestation] to create beautiful patterns," or how Figured Walnut is sourced from Robert Beauchamp, "a retired woodworker from California who rescues walnut trees and finds their most beautiful grain."
After hearing about issues with the #applecard and denim/leather, we rapidly designed a solution! Introducing the Apple Card Case: https://t.co/l09Vr2pzUD

— KerfCase (@kerfcase) August 30, 2019
Business is about solving problems, and this week the problem was that your Apple Card will become corrupted by contact with leather and denim. @kerfcase presents: https://t.co/RpyW0G0Shc #applecard#applecardjeans pic.twitter.com/BiNIuMO0vh

— Phil Giammattei (@philgiammattei) August 30, 2019
Nevertheless, the case surrounds the titanium in an ironic wooden enclosure, which also features a sliding cover, pop-out action, and ultra suede lining for the card to sit in. The case comes .5" inches thick and weighs 1.8 ounces. While the case can be used to hold any credit card or perhaps a similarly shaped business card, Kerfcase mentions the case is designed specifically to carry one card only.
If you're interested in purchasing, the Kerfcase for Apple Card ranges from $39 USD to $139 USD and requires 1-3 weeks for its completion. Options include custom engraving as well.
Should you dare to risk it, Givenchy released an iridescent wallet that would also store the Apple Card.