Manny Pacquiao Becomes First Athlete to Launch Own Cryptocurrency
Called the Pac token.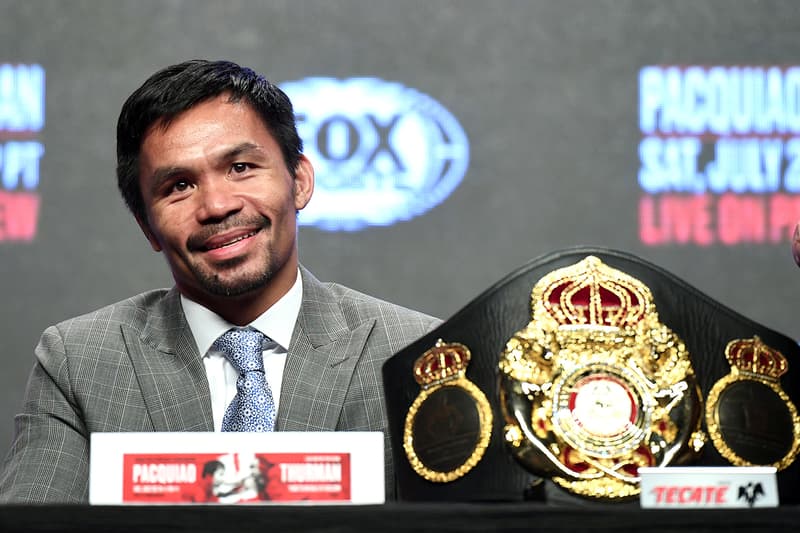 Philippine senator and boxing champion Manny Pacquiao has become the first athlete in the world to launch his own cryptocurrency.
The announcement was made during a free concert in Manila, where the 40-year-old welterweight world champion sang an array of songs from his own albums, hugely popular in his home country. The new crypto — aptly named Pac tokens — will allow fans to purchase merchandise and gain opportunities to interact with the boxer via different social media channels. Pac will be listed on Singapore's Global Crypto Offering Exchange, of which Pacquiao, ex-Liverpool, and England football player Michael Owen, and Sheikh Khaled bin Zayed al Nahyan from the Abu Dhabi's ruling family are all private investors of.
Unsurprisingly, this world's first celebrity-based crypto isn't going to be the only one. Owen himself already has plans to launch one for his fan group, whilst tennis star Caroline Wozniacki and American singer-songwriter Jason Derulo have also jumped on board last October with plans to release their own cryptos via GCOX as well.
GCOX claims that the goal for these celebrity-based cryptos is not to make money, but to build an ecosystem: "In GCOX's vision of the future, the multi-trillion-dollar entertainment industry will become inextricably entwined with the ever-expanding world of blockchain, leveraging the mass appeal of celebrities to accelerate the mainstream adoption of blockchain," said Founder and CEO Jeffrey Lin. "We are not here to raise a lot of money but to build an ecosystem."
Elsewhere in tech, Twitter CEO Jack Dorsey had his own account hacked.