Hennessey Pushes the 2020 Ford Mustang Shelby GT500 to 1,200 Horsepower
Almost doubling the stock horsepower.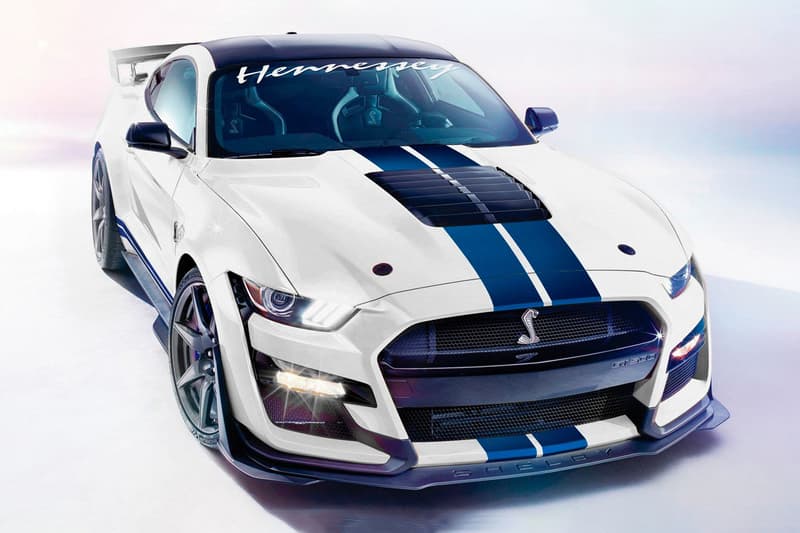 1 of 2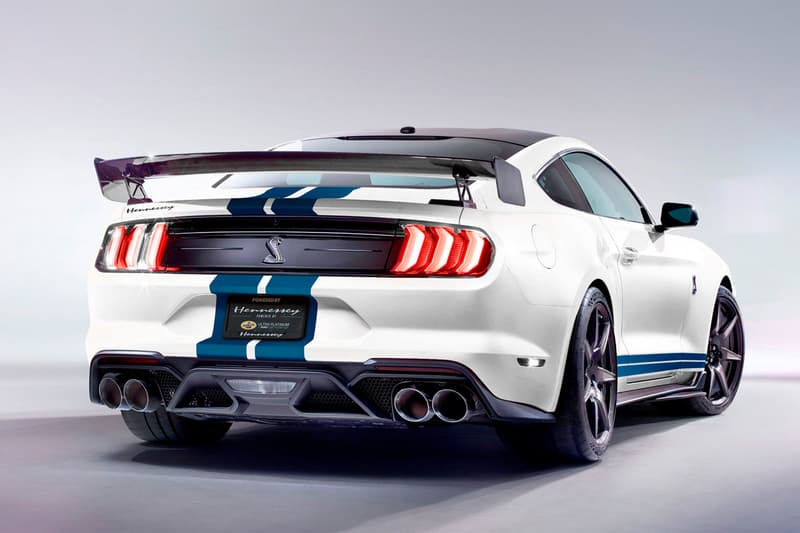 2 of 2
While the 2020 Ford Mustang Shelby GT500 has yet to even hit the market, Texas-based tuner and custom kit-maker Hennessey has already created a package capable of almost doubling the car's horsepower.
The stock GT500 measures at 760 horsepower, and is already the most powerful factory-built, street-legal Mustang Ford has ever made, but Hennessey's upgrades turn the Mustang into a whole new beast. With its Venom 1,200 package, the Texas tuners can take the Mustang to a whopping 1,200 horsepower at 7,000 rpm with a twin-turbocharged V8.
The same engine can push out 1,000 pound-feet of torque at 4,800 rpm, with all the power going to the rear wheels thanks to the help of a strengthened seven-speed, dual-clutch automatic transmission.
To push the GT500 that far was no easy feat. Hennessey says the kit required upgrading the intercooler, the fuel delivery system, the induction system, and the pistons and connecting rods. If you're driving around with the Venom 1,200, you'll also have to make sure you're on E85 or 109-race gasoline.
Official pricing has yet to be announced, so those hoping to get their hands on a fully tuned out GT500 should definitely stay tuned as more updates are set to come.
Elsewhere in cars, you can now buy INKAS' armored Bentley Bentayga for $500,000 USD.