The 10 Best Trailers From San Diego Comic-Con 2019
With new titles from HBO, Netflix and more for the big and small screen.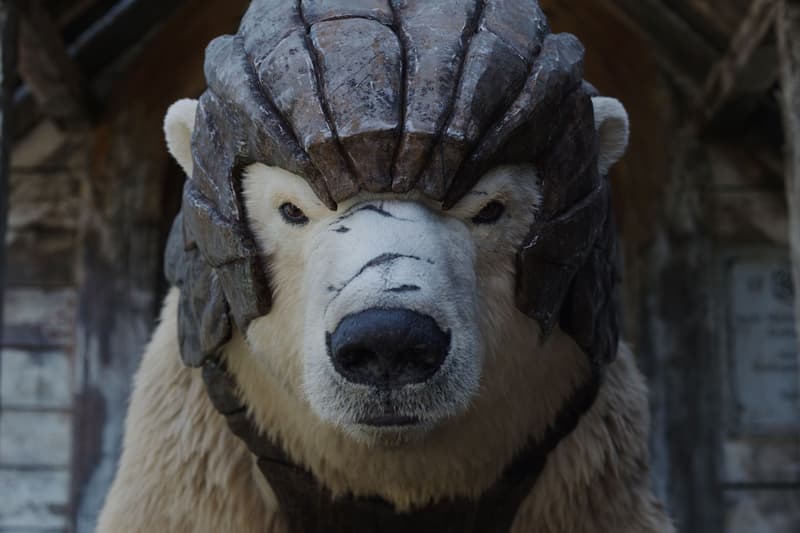 With a blink of an eye, the 2019 edition of San Diego Comic-Con has come to its conclusion. The annual festivity was held from July 18 to 21 in the bustling Californian city and saw masses of hard-core fans, A-list celebrities and top-notch movie executives coming out to celebrate the best of what film, television, toys, gaming and comics had to offer.
Of course Marvel undoubtably stole the show after skipping last year's activities. During its panel, the studio officially revealed plans for Phase 4 which will include 11 projects: six films and and five TV series for the Disney+'s streaming service, all slated to arrive within the next two years. Although no trailers were released, Marvel did share some footage from Black Widow. Unfortunately it has yet to make its way onto the internet.
In other big film reveals, Warner Bros. shared some exclusive footage for its upcoming film IT: Chapter 2, however fans weren't able to get a look at Wonder Woman 1984 or Dune.
Over in television, HBO shared a few new looks at its highly-anticipated projects including the first full trailer for Watchmen, a series adapted from Alan Moore's comic of the same name, along with more visuals for Westworld Season 3 and His Dark Materials. Additionally, TBS dropped the first trailer for Snowpiercer, while Netflix gave fans a sneak peek at The Witcher.
Below are some of the best trailers from San Diego Comic-Con 2019 spanning both the big and small screens.
TV Shows
His Dark Materials
Release Date: Fall 2019
Why you should be excited: With Game of Thrones having come to its epic conclusion easier this summer, HBO is updating its current arsenal with a bevy of new fantasy shows. The series is based off of the bestselling novels by Philip Pullman and is set in an alternate world where one's soul manifests as a shape-shifting animal called a Daemon. His Dark Materials also stars James McAvoy, Lin-Manuel Miranda, Anne-Marie Duff, Clarke Peters and Ruth Wilson.
Watchmen
Release Date: October 2019
Why you should be excited: Since being greenlit nearly two years ago, very little details have surfaced regarding the adaptation of Alan Moore's Watchmen comic. The first full-length trailer now gives light on what HBO has in store regarding its revamped vision on the classic graphic novel where masked vigilantes run wild in an alternate America during the Cold War. Watchmen stars Regina King as Angela Abraham, Don Johnson as Chief Judd Crawford, Tim Blake Nelson as Looking Glass, Lous Gossett Jr. as Old Man, Adelaide Clemens as Pirate Jenny, Andrew Howard as Red Scare, Jean Smart as Agent Blake and Jeremy Irons as Adrian Veidt/Ozymandias.
Westworld
Release Date: 2020
Why you should be excited: Dolores has finally broken free from her pre-programmed life of amusing rich visitors and filling their dark fantasies in the western-themed park. In addition, the human-like robots have now been thrown into a World War II-themed world, while those who have escaped are trying to deal with the real world. Evan Rachel Wood, Thandie Newton, and Tessa Thompson reprise their roles, while Aaron Paul of Breaking Bad fame joins the cast.
The Witcher
Release Date: TBC
Why you should be excited: Netflix's The Witcher will draw from the popular books penned by Andrzej Sapkowski — which also birthed a lauded video game series. The fantasy series is filled with magic, monsters, elves and gnomes, and could possibly be worthy option to fill the void left behind by HBO's Game of Thrones. The Witcher stars Henry Cavill as monster hunter Geralt of Rivia, Anya Chalotra as Yennefer and Freya Allan as Ciri.
Snowpiercer
Release Date: Spring 2020
Why you should be excited: Adapted from Bong Joon Ho's 2013 critically-acclaimed sci-fi movie of the same name and French graphic novel, the new version from Le Transperceneige, TBS will continue to tell the story of the last remaining humans stationed on a train continuously circling the now frozen Earth. Jennifer Connelly tries to keep the peace between the class-based society, while Daveed Diggs is starting an uprising with the lower class. Actor Aleks Paunovic has stated in prior interviews that the TV series will be different from both the film and graphic novel.
Rick and Morty
Release Date: November 2019
Why you should be excited: Although technically not a trailer, showrunners Dan Harmon and Justin Roiland shared a first look at an upcoming episode from Rick and Morty's highly-anticipated fourth season. The clip also includes a look at Taika Waititi's cameo in the hit Adult Swim series, where he voices an alien intern named Glootie.
Movies
IT: Chapter 2
Release Date: September 6, 2019
Why you should be excited: Acting as the final chapter of the horror saga, IT: Chapter 2 will not only see the film's horrifying events coming to a conclusion, but will also reportedly include some of the most controversial scenes from Steven King's novel. Additionally, IT: Chapter 1 currently holds the title of being the highest grossing horror film of all-time. Will Chapter 2 be able to surpass its own record? The grown-up Losers Club is portrayed by James McAvoy (Bill), Bill Hader (Richie), Jay Ryan (Ben), Isaiah Mustafa (Mike), James Ransone (Eddie) and Jessica Chastain (Bev). Bill Skarsgård also returns to play the demonic clown Pennywise.
Top Gun: Maverick
Release Date: June 26, 2020
Why you should be excited: Taking Marvel news out of the equation, one of the biggest surprises during SDCC was Tom Cruise sharing the teaser trailer for Top Gun: Maverick during Paramount Pictures' Terminator: Dark Fate panel. As the original film came out 34 years ago, the sequel will defiantly be a nostalgia-filled trip for those who are old enough to remember Cruise playing the now iconic fighter pilot Pete "Maverick" Mitchell. Jon Hamm, Jennifer Connelly, Miles Teller and Ed Harris also join the cast.
21 Bridges
Release Date: September 27, 2019
Why you should be excited: Brought to you by the Russo Brothers, directors of Avengers: Endgame, 21 Bridges stars Black Panther's Chadwick Boseman as a cop on a citywide manhunt. Although it's not a superhero film, with the Russo Brothers and Chadwick helming the project, Marvel fans may be tide over until Black Widow arrives in May 2020. Sienna Miller, Taylor Kitsch, Academy Award winner J.K. Simmons and Stephan James also star.
Terminator: Dark Fate
Release Date: November 1, 2019
Why you should be excited: While a new trailer wasn't debuted during its panel, this special Comic-Con featurette will have fans of the original films getting excited. Deciding to bypass all the less-than-stellar offshoots of recent Terminator history, Dark Fate will return to the franchise's roots and see the return of original cast members Linda Hamilton as Sarah Connor and Edward Furlong as John Connor, as well as Arnold Schwarzenegger as T-800. Terminator: Dark Fate will serve as a direct sequel to James Cameron's iconic 1991 flick Terminator 2: Judgment Day. Cameron returns as producer.