Marvel Shares First Official Look at 'Black Widow'
Along with Taskmaster.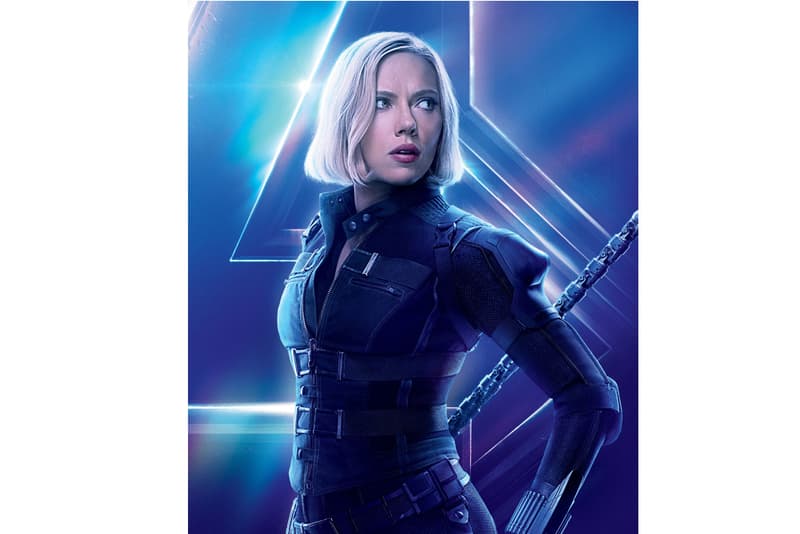 UPDATE (July 22, 2019): Over the weekend, Marvel officially confirmed details surrounding its standalone Black Widow film during the 2019 San Diego Comic-Con.
Set to arrive in theaters May 1, 2020, fans were given a first official look at the highly-anticipated film. Along with sharing video footage, (which has yet to surface the Internet), Marvel Studios also shared some concept art which showcases both Black Widow, played by Scarlett Johansson, and the film's villain Taskmaster. For those who are unfamiliar, Taskmaster is able to instantly replicate any physical action he sees, making him a very powerful enemy.
Check out the official illustration and title art below, as well as the original story which includes the first on-set photos of the solo film. Black Widow is being directed by Cate Shortland, the first solo woman director in the Marvel Cinematic Universe.
Along with Black Widow Marvel revealed 10 more projects to debut for Phase 4.
Check out this 1st reveal of the keyframe illustration I did for the Black Widow film… & TASKMASTER!!! #blackwidow #taskmaster @MarvelStudios #scarlettjohansson pic.twitter.com/c4504e6BEu

— Andy Park SDCC 4604 (@andyparkart) July 21, 2019
---
Original Story (June 28, 2019): With Spider-Man: Far From Home releasing next week and the Infinity Saga barrelling to its epic conclusion, we haven't been given much details on the forthcoming Black Widow film as of yet.
Even during the promotional run for Avengers: Endgame, Scarlett Johansson was able to deflect the onslaught of questions thrown at her regarding the standalone movie. Now the first photos from the set have surfaced, which will aid in new fan theories about the film and plot line.
Filming for the project has already begun and lucky fans spotted Johansson riding around in a 2017 BMW 5 Series Touring Wagon. From the make year of the vehicle, it wouldn't fit into the previously-rumored timelines (either the '90s, or around the time of 2016's Captain America: Civil War). Other possibilities could mean a portion of the film's storyline takes place during the five-year gap in Endgame.
Another photo that surfaced from set includes a look at, whom many believe to be, the villain Taskmaster (reportedly played by O-T Fagbenle of the The Handmaid's Tale fame). Check out the photos below and let us know what you think in the comment section.
Although no official details surrounding the plot have surfaced, many believe the film will be some sort of origin story (given the events of Endgame) on how KGB spy assassin Natasha Romanoff becomes an agent of S.H.I.E.L.D. and ultimately an Avenger. Perhaps we will even get to see her's and Clint Barton's (Renner) much-talked about Budapest adventure. According to sources, Renner will have a small role in the film.
Johansson first stepped into the character of the deadly assassin in 2010's Iron Man 2 and has yet, (alongside Jeremy Renner's Hawkeye), to be tasked with carrying her own film.
Black Widow has a potential release date of May 1, 2020 and will also star David Harbour, Florence Pugh, Rachel Weisz and O-T Fagbenle.
Marvel has yet to officially announce any upcoming projects following Far From Home.
For more on the Marvel Cinematic Universe, here are the upcoming potential Phase 4 projects.
ブラックウィドウ、謎スーツと装甲車のもうちょい見やすい写真もあった。この装甲車はロシア軍…じゃないよね?英字が書かれてるように見えるから西側のもの?作中の時間軸どこなんだろう??#BlackWidowhttps://t.co/ToxZWpKH1a pic.twitter.com/zlHvksJ5AP

— Weeping angel (@weepingangel013) June 27, 2019
A better look at Taskmaster in 'Black Widow'! pic.twitter.com/Z3COOYZlqf

— Thomas Polito (@thomas_polito) June 27, 2019