Kyrie Irving Announces Move to Brooklyn Nets With Heartfelt Video Scored by JAY-Z
"Home is where my heart is."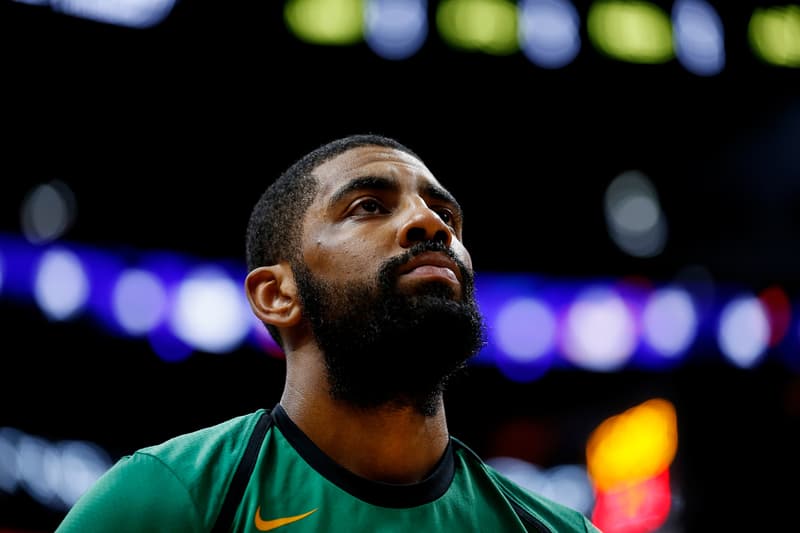 The NBA was shaken up big time yesterday when a series of moves were announced, including Kevin Durant's new post at the Brooklyn Nets — a contract reportedly worth $164 million USD — and subsequently being joined by Kyrie Irving and DeAndre Jordan. To confirm the news, Irving took to Instagram to share his excitement for fulfilling his "dream" and having the chance "to play at home," choosing Brooklyn native Jay-Z's "Public Service Announcement" as the background music.
"I had to manifest it. I had to go get it. I had to put in my time," Irving said as he continued dropping gems about the dedication it took for him to eventually land a spot on his dream team, a deal reportedly worth $141 million USD. "I had to put in my hours. I had to relentlessly work on a craft and do it with a passion and love that no one can take away from us."
As he walks the Brooklyn Bridge, the New Jersey native doubles down on the love and admiration he has for the Tri-State area, stating "home is where my heart is."
"It's always been there. Simply because of such a great love that I have for my family and the way I grew up. I wouldn't change anything about this dream at all. It's brought me back here and that's home," he added.
For more sports news, watch Durant, Kawhi Leonard and more get analyzed in new free agent mixtapes.