Joshua Vides Talks Us Through His Fendi Collaboration
And how the three-room installation came to be.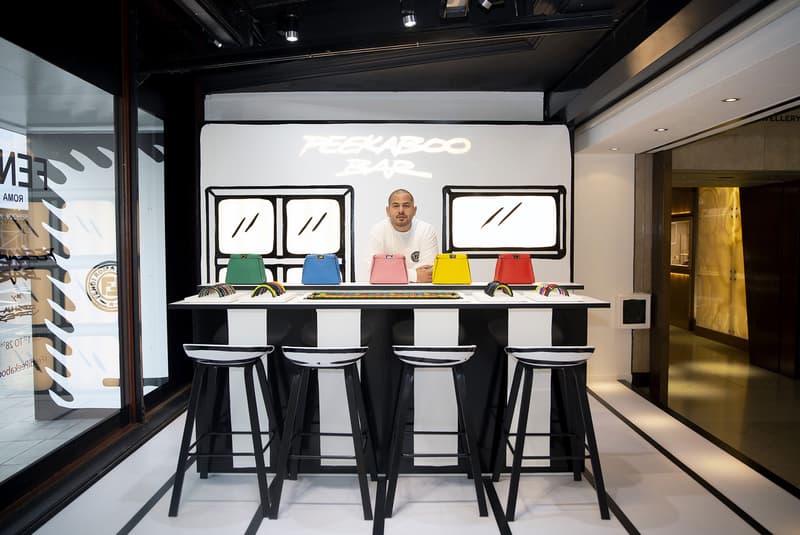 1 of 6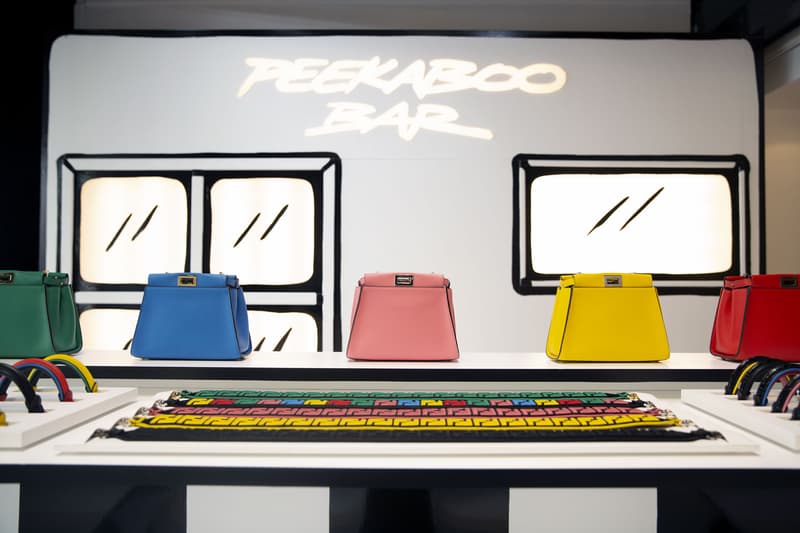 2 of 6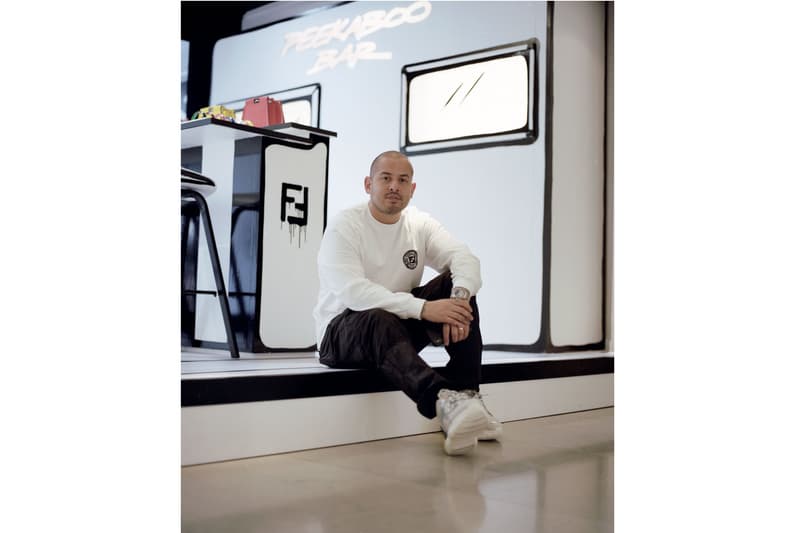 3 of 6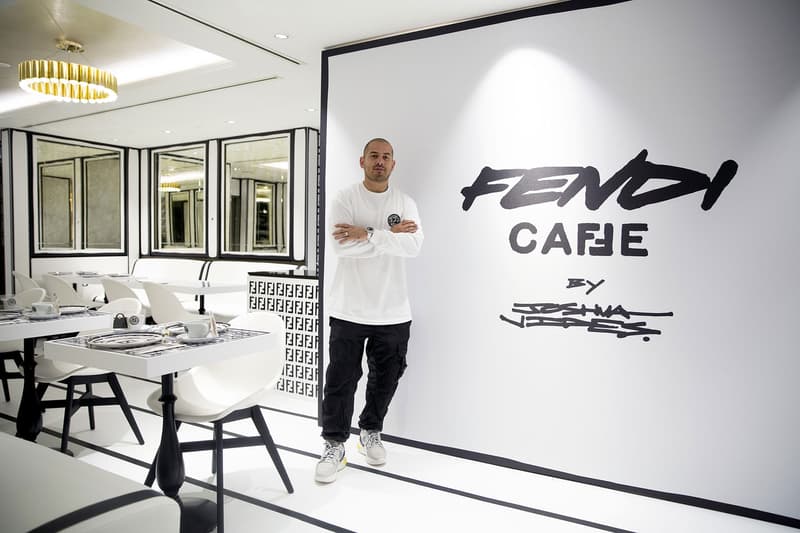 4 of 6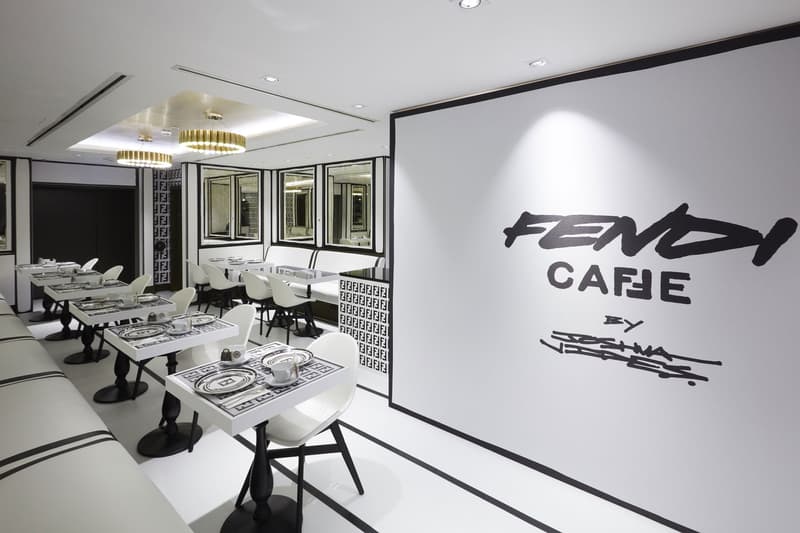 5 of 6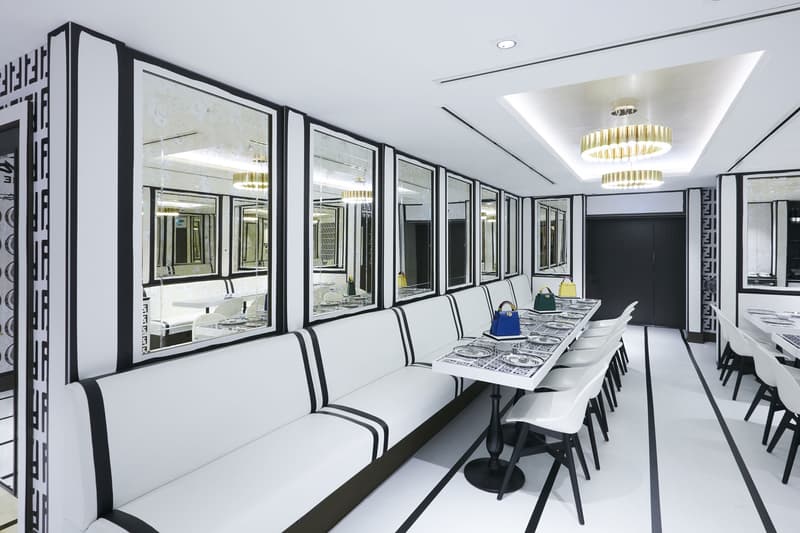 6 of 6
Known for his adding his hand-painted black-and-white outfits to everything from sneakers to full on automobiles, LA-based artist Joshua Vides now takes his talents to London for a special collaboration with Italian fashion house Fendi.
Situated inside famous London department store Harrods, Fendi's Café and customizable Peekaboo Bar has received the Vides treatment. Completely designed by the visual artist himself, Vides signature touch on Fendi's iconic double FF insignia can be seen gracing numerous backdrops, furniture and window displays, down to even the floors customers walk upon.
Most notably, his work spans into decorative cakes, plates, cups, handbags and even a set of collectable skate decks also done in collaboration with the fashion maison. "I wanted to make shit that they've (Fendi) never made and I wanted to keep my follower friends involved in the project and have them be like 'oh shit!,' he explains of the decks. "For the new-ish art collector, he's got skate decks on his walls so for me it was an opportunity to make something they've never made before."
For some, a team-up between Vides and Fendi seems a bit out of the ordinary. "Fortunately they approached me at the beginning of the year and they were like 'hey we have this idea in mind are you interested?' Obviously I said yes and then from there it was a very organic build-up to where we're standing now,' Vides on how the collaboration with the fashion house occurred. "It's a three room experience," he continues addressing the Fendi Café, Peekaboo Bar and showroom.
The Fendi Café will serve up an array of Italian delicacies and coffee along with both breakfast and lunch options, while the Peekaboo Bar will allow customers to create their very own bespoke versions of the Fendi Mini Peekaboo handbag from over twenty different materials. Additionally the Men's Piazza pop-up will showcase all of Fendi's Fall/Winter 2019 accessories and feature the men's debut of the Baguette.
Fendi's Harrods take-over is open until August 31, while the "Peekaboo Bar by Joshua Vides" will only run until July 28.
Fendi Caffe and Peekaboo Bar
Harrods,
87-135 Brompton Rd,
London
For more on the visual artist, checkout our interview: "Joshua Vides on Becoming a "Professional" Artist, His Streetwear Hustle & Gifting LeBron His Nikes."