Supreme Playfully Teases Cressi Snorkel Set Collaboration
Bogo-branded beachwear.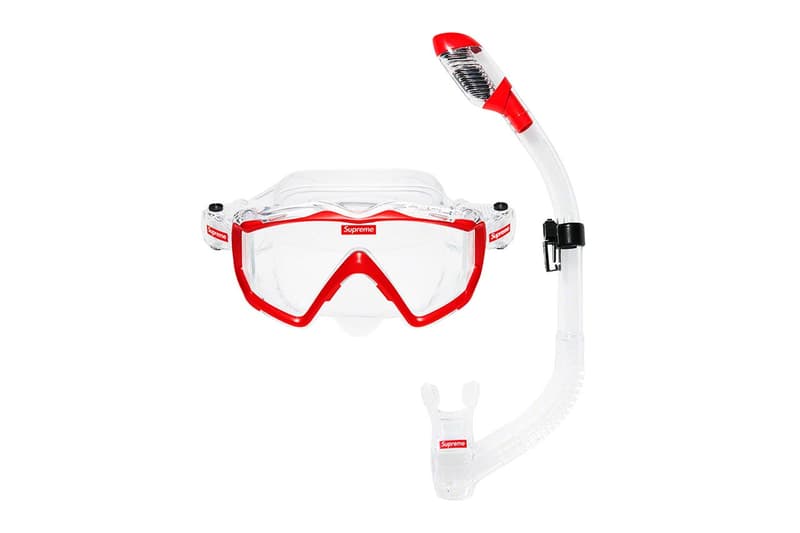 Supreme keeps the seasonal heat coming with a collaborative snorkel set, a joint effort with professional scuba gear outfit Cressi. To commemorate the release of the set, Supreme posted a lighthearted collage video to its Instagram page a couple days ahead of the forthcoming drop.
Though it isn't inherently clear which Cressi set is receiving the Supreme treatment, it's likely to be the brand's popular Palau model, though it apparently doesn't include the fins and carrying case. The kit's mask and snorkel are crafted from translucent hypoallergenic silicone, with Supreme's familiar red accents and Box Logo added for emphasis. Instagram collage artist @maltdisney provided the teaser for 'Preme, mashing up menacing music, beatific fish and humorous clips like the fail compilation classic La Caida de Edgar (Edgar's Fall), linked below.
Expect the collaborative Cressi snorkel set to hit Supreme's website and Western stores this Thursday, July 4.
Recently, we scoped Supreme's latest series of seasonal T-shirts.