Dunkin' Taps Beyond Meat for Plant-Based Breakfast Sandwich
The Beyond Sausage Breakfast Sandwich launches today.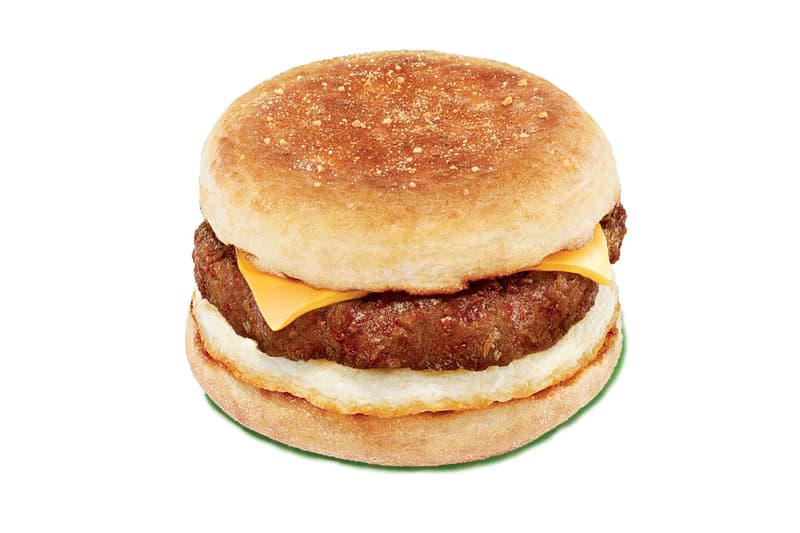 With plant-based sandwiches like Questlove's Philly Cheesesteak and Burger King's meat-free Rebel sandwiches enjoying global attention, it's no surprise that more food chains are electing to delve into the vegan market. Next up is Dunkin', teaming with vegan food specialists Beyond Meat for the Beyond Sausage Breakfast Sandwich.
In a press release, Dunkin' assured fans that the new item retains "the delicious taste and texture millions of Dunkin' breakfast sandwich customers enjoy and expect," despite swapping the familiar sausage patty for a plant-based replacement, complete with a mix of special spices for taste. Technically, the Beyond Sausage Breakfast Sandwich isn't vegan, as it's served with an egg and American cheese, but customers could presumably order the meal with the patty alone tucked inside an English muffin.
Dunkin' has always stood apart for offering new and exciting choices to meet the needs of our on-the-go guests," said David Hoffmann, Dunkin' Brands' Chief Executive Officer and President in a statement. "We are proud to collaborate with [Beyond Meat] to become the first U.S. restaurant chain to serve a Beyond Breakfast Sausage option." Beyond Meat founder and CEO Ethan Brown noted that the collaborative sandwich is "a big step forward in making plant-based meat accessible and easy to enjoy, even while on-the-go."
Dunkin' is offering Manhattan customers a complimentary sample of the Beyond Sausage Breakfast Sandwich until 2 PM today, while supply lasts. Afterwards, select New York storefronts will sell the sandwich as part of the normal menu, with nationwide chains set to receive the item in the near future.
For a resolutely un-vegan sandwich, check out Sweet Chick and Num Pang's sumptuous pork belly and fried chicken Sandwich.