Nike's Rare "Moon Shoe" Lands in Graduate Hotels' Vintage Sneaker Collection
The Oregon location has acquired an original pair of the exclusive kicks.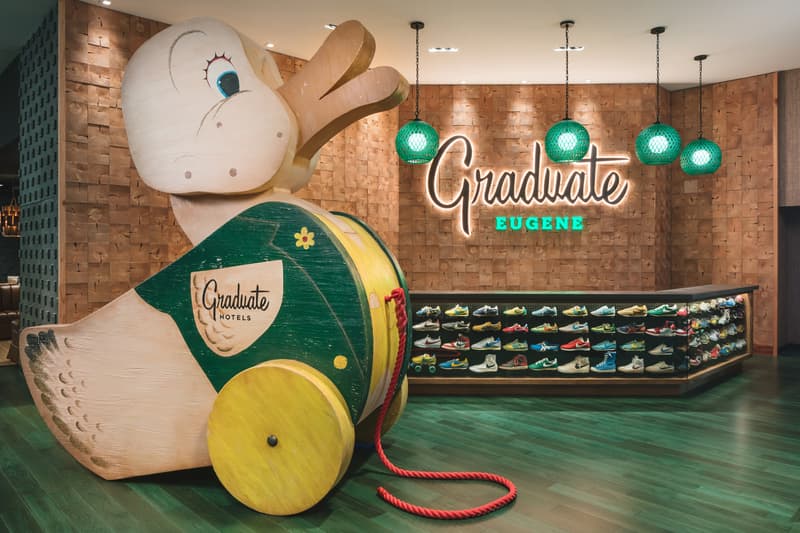 1 of 4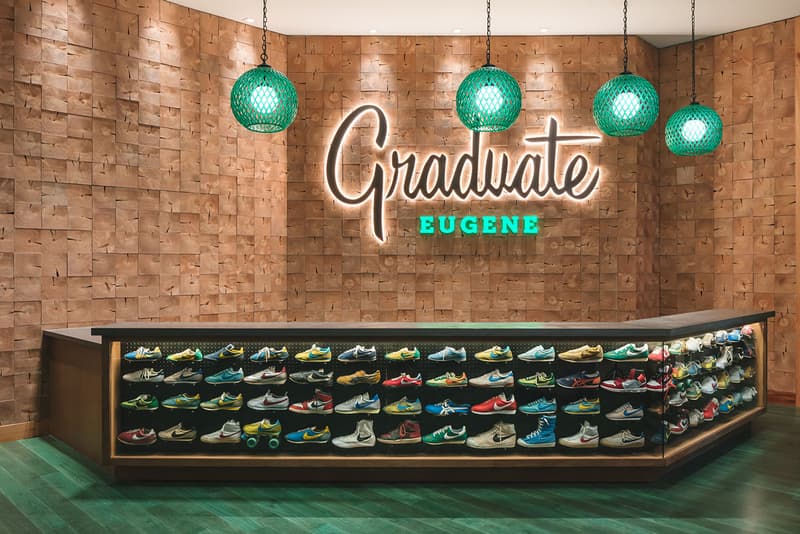 2 of 4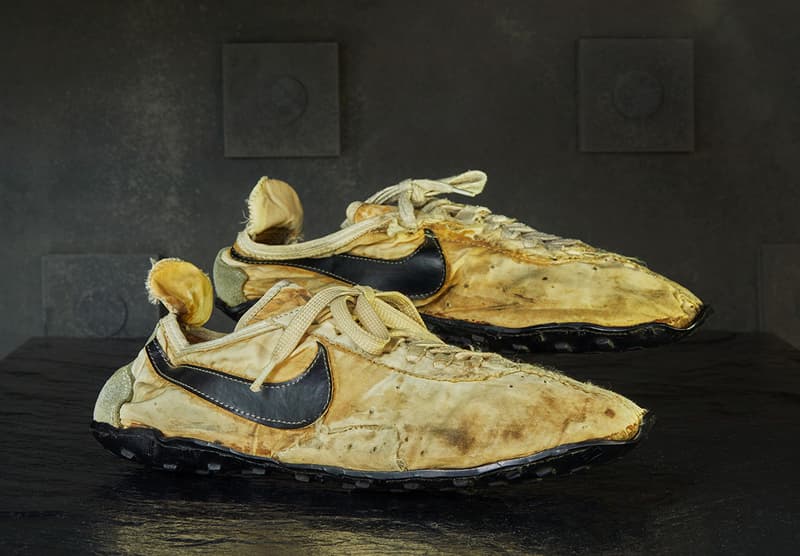 3 of 4
4 of 4
After smashing a previous auction record by fetching more than $400,000 USD at Sotheby's yesterday, another original pair of Nike's ultra-rare "Moon Shoe" has surfaced. The newly-opened Graduate Eugene hotel in Eugene, Oregon is the latest to acquire the exclusive kicks, adding the coveted sneakers to its expansive collection of vintage Nike footwear and posters.
Only 12 of the "Moon Shoe" were ever produced and the style was gifted to various Olympic hopefuls at the 1972 trials, which were held in the company's original founding city of Eugene. Athletes gave the style its lunar nickname because of the waffle-marked footprints it left in the dirt that were reminiscent of prints left on the moon by astronauts. Graduate Eugene ended up scoring its pair from runner David Russell, who has held onto them for more than four decades since he originally received the pair from Nike in the '70s. He wore them for six months back in the day before deciding to permanently store them away.
"I never could have imagined these shoes being commemorated in such an exciting and monumental way," said Russell. "I stashed them away with other running memorabilia for decades thinking only my children would care."
"We are thrilled to have snagged the Holy Grail of Nike sneakers with an original pair of Moon Shoes," stated Ben Weprin, CEO and Founder of Graduate Hotels, the parent company of Graduate Eugene. "Bringing the famed kicks back to Eugene — Track Town USA – is the ultimate homecoming, and we are honored to have them housed at Graduate Eugene for all to stop in and learn about their incredible story."
The "Moon Shoe," of which most are still unaccounted for, is a part of the hotel's greater collection consisting of 44 pairs of shoes and 144 posters curated by Weprin. Graduate Hotels brought in expert shoe stylist Michelle Wilkinson to restore each sneaker in the range, which are enclosed in a gallery-like setting at Graduate Eugene's front desk for patrons to enjoy and learn more.
For more news, read about how NASA's moon landing tapes sold for $1.82 million USD.
Graduate Eugene
66 E. 6th Ave.
Eugene, OR 97401