What Exactly is Marvel Studios' 'What If' Disney+ Series?
An explainer for the upcoming animated adaptation of the comics series.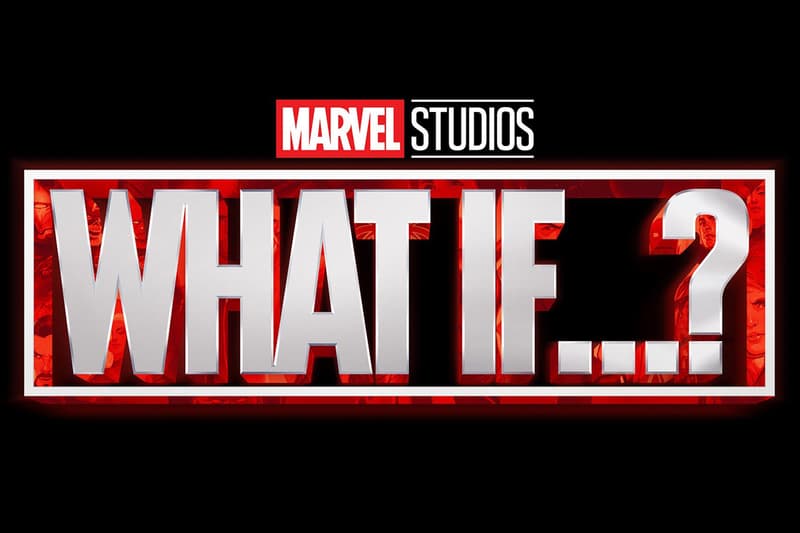 Probably the biggest news to come out of San Diego Comic-Con 2019 was the reveal of Marvel Studios' Phase 4 slate of projects, including new television series for the Disney+ streaming service. One of most intriguing shows in that lineup will be an adaptation of the acclaimed Marvel Comics series What If.
But what exactly is What If? Essentially, the series speculates what would happen if flagship moments in Marvel's publication history had gone another way. Just like the What If comics (also sometimes called What If…?) introduced in 1977, the animated adaptation will introduce us to Uatu the Watcher (who will be voiced by Jeffrey Wright from Westworld), a celestial being tasked with watching the events of the Marvel Universe unfold without involving himself. The Watchers were first shown in the Marvel Cinematic Universe during Stan Lee's cameo in Guardians of the Galaxy Vol. 2.
Uatu will narrate the TV series as he did in the original comic books incarnation, explaining both the initial event as they played out in the mainstream Marvel narrative and introducing a diverging timeline. The comic series also used other characters as narrators throughout its progression, and evolved to introduce more complex plots that spanned several issues rather than wrapping up in one publication.
I'm sorry, WHAT? As in "What If…?" Marvel's first *animated flick* featuring all. These. People. (Plus @jfreewright as The Watcher.) #SDCC2019 #MarvelSDCC

?????????? pic.twitter.com/uHDUbGsHyU

— Kara DeFrias (@karadefrias) July 21, 2019
All the stories in the show will be based on events in the MCU but will not be canon to the cinematic universe itself. Although Marvel Studios president Kevin Feige — who has produced every Marvel film from Phases 1-3 — won't be involved, nearly every actor will return to voice their characters, such as Chris Hemsworth (Thor) and Hayley Atwell (Peggy Carter).
Though we can't say for sure, it seems most likely the What If TV show will play out in an anthology format with serialized stories in each installment. The comics are known for launching new characters by way of altering events; issue #105 from 1998, for example, first introduced Spider-Girl before she went on to star in her own comic. It's possible that the same may happen in the TV adaptation — even likelier is that the platform will provide alternate reality for counterparts to make an appearance, signaling their eventual debut in the MCU proper.
Other acclaimed stories, like the debut issue which asked, "What if Spider-Man joined the Fantastic Four?" and later stories that proposed, "What if Jane Foster had found the hammer of Thor?" and "What if Hulk had the brain of Bruce Banner?" later became reality in the main Marvel Comics continuity. Given the end results of Avengers: Endgame, it's possible Marvel Studios will recreate one of the earliest What If stories exploring with what would have happened if Steve Rogers had never vanished during World War II. In this alternate reality, Bucky Barnes takes up the mantle while Rogers ages and takes on the role of Director of SHEILD.
According to Deseret News, absent from the What If lineup of voice actors were Marvel mainstays such as Robert Downey Jr., Chris Evans, Tom Holland and Scarlett Johansson. However, Collider reports that one episode of What If will ask what would've happened if Peggy Carter became Captain America and Howard Stark made an Iron Man suit for Steve Rogers. It's likely the full announcement, alongside more details, will be unveiled at Disney's D23 conference in August.
Just announced in Hall H at #SDCC, Marvel Studios' WHAT IF…?, the first animated series in the MCU, with Jeffrey Wright as the voice of The Watcher and many actors from across the MCU reprising their roles as voice talent. Streaming exclusively on Disney+, Summer 2021. pic.twitter.com/el6etc3xZH

— Marvel Studios (@MarvelStudios) July 21, 2019