Netflix Loses $24 Billion USD in Value Six Days After Growth Miss (UPDATE)
The biggest single-day loss in the company's history.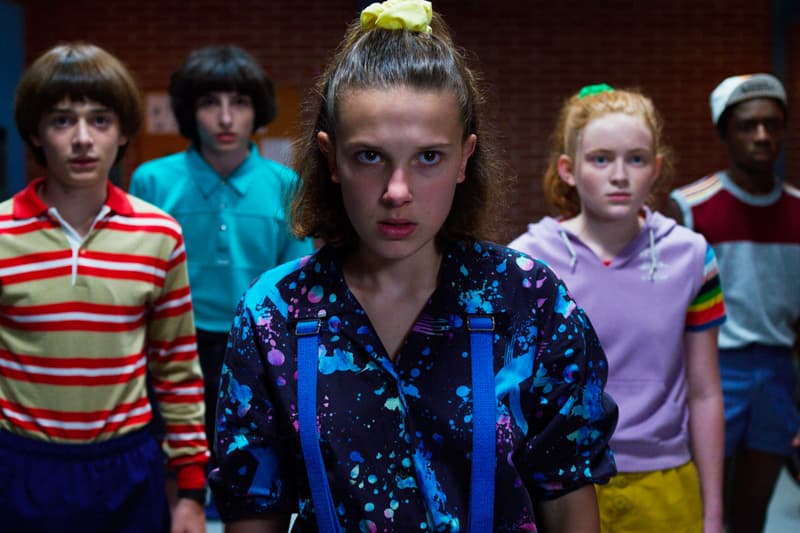 UPDATE (July 24, 2019): After losing $17 billion USD in value after one trading day, Netflix's loss is now down to $24 Billion USD just six days after its growth miss reports The Hollywood Reporter.
Netflix's value has dropped by 15 percent thus far, according to the article. It closed on Tuesday down $3.32 USD to $307.30. USD, which gives it a market cap of $134.5 billion USD. Netflix also disclosed last Wednesday that it added just 2.7 million subscribers worldwide, while it had previously anticipated adding about 5 million in the quarter. Even before Netflix made its quarterly report public, the streaming giant's stock was reportedly already dropping.
Netflix's shares have increased by 3,300% in less than nine years, however analysts don't expect the success to last much longer considering the streaming giant is facing increased competition such as Hulu and Amazon Prime Video. Down the line Disney+, HBO Max, and an NBCUniversal platform are also set to join. Find the original story below.
---
UPDATE (July 19, 2019): Following Netflix's announcement that it suffered a net loss of 130,000 subscribers in the US during Q2 of 2019, the streaming giant's stock price plummeted, leading to a loss of $17 billion USD in market value.
By the end of the trading day on Thursday, Netflix's stock price dropped by 10 percent down to $325.21 per share, marking it's biggest single-day depreciation in the history of the company. The drop converted to a loss of roughly $17 billion USD in market value. To provide some context, other streaming platforms Viacom and Roku are respectively valued at only $12.5 billion USD and $12.4 billion USD.
Despite its record-breaking loss, Netflix is nonetheless still valued at $142 billion USD. Read the original story below.
---
ORIGINAL STORY (July 18, 2019): In a letter given to shareholders this week, streaming giant Netflix confirmed a loss of 130,000 subscribers in the United States for the second quarter. This is the first big loss for the company since its short history. Following the news, Netflix's stock also took a hit.
Along with its domestic market, Netflix's international growth wasn't as high as expected. In Q2 of 2019, the streaming site only garnered 2.83 million subscribers around the globe compared to 5 million subscribers previously done in a quarter. The drop is also due to the recent price hike which went up from $10.99 USD to $12.99 USD per month. The company hopes to combat this loss with plans to add 7 million paid memberships by Q3.
Netflix also pointed to its content library as a reason, which caused fewer new sign-ups than expected. For example When They See Us only brought in 25 million households, Our Planet with 33 million, Murder Mystery with 73 million, The Perfect Date with 48 million and finally Always Be My Maybe with 32 million.
Read part of the letter Netflix shared below:
"Our missed forecast was across all regions, but slightly more so in regions with price increases. We believe competition was a factor since there wasn't a material change in the competitive landscape during Q2, and competitive intensity and our penetration is varied across regions (while our over-forecast was in every region). Rather, we think Q2's content slate drove less growth in paid net adds than we anticipated. Additionally, Q1 was so large for us (9.6m net adds), there may have been more pull-forward effect than we realized. In prior quarters with over-forecasts, we've found that the underlying long-term growth was not affected and staying focused on the fundamentals of our business served us well."
In related news Netflix's Enter the Anime documentary explores the history and rise of the genre.