The NASA Intern's $218 USD Moon Landing Tapes Sold for $1.82 Million USD (UPDATE)
Sotheby's says the tapes are "faultless."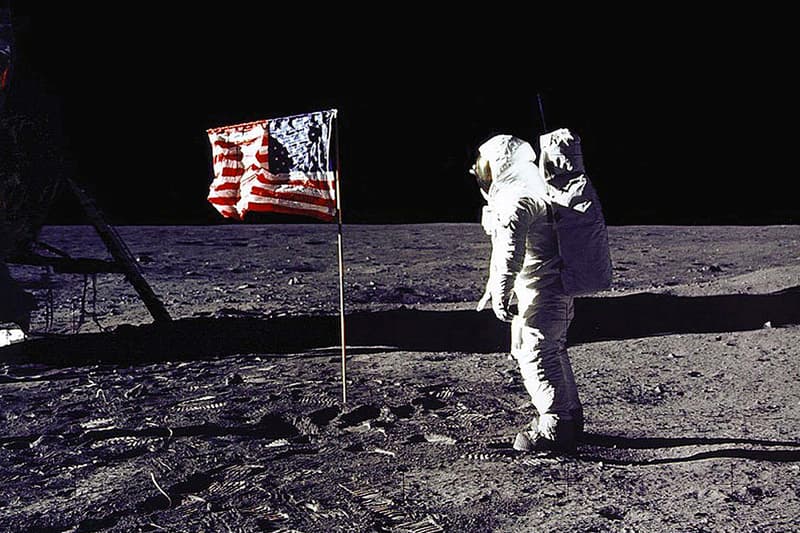 UPDATE: The tapes that ex-NASA intern Gary George purchased for $218 USD back in 1976 at a Government surplus auction has now been auctioned off by Sotheby's for a whopping $1.82 million USD, approximately what the auction house estimated its value to be. The bidding started at $700,000 USD, and the winning bidders have decided not to reveal their identities. For a preview of the tapes, Sotheby's posted a sample clip on it's own Twitter account, linked below.
The same auction also sold off an array of other Moon landing-related items, such as signed Apollo 11 memorabilia, various original control panels from JFK's Firing Room 1, and the first and last pages from the Apollo 11 original flight plan that was actually taken on the mission — the last item selling for almost $300,000 USD.
#AuctionUpdate Unrestored, unenhanced, and unremastered, the videotapes represent the earliest, sharpest, and most accurate surviving video images of man's first steps on the moon #Apollo50th pic.twitter.com/f2ulCpIHqz

— Sotheby's (@Sothebys) July 20, 2019
ORIGINAL STORY (July 3, 2019): In 1976, Gary George was an intern at NASA. He was given the opportunity to purchase a set of tapes — among 65 boxes of them — at a Government surplus auction. He won it, paying just $218 USD — and now, those tapes could be worth millions.
George never saw most of the tapes he bought. In the beginning, he mostly resold them to TV stations for a profit. However, he held on to three of them, titled "APOLLO 11 EVA | July 20, 1969 REEL 1 [-3]," thanks to his father's advice. Those tapes would not see the day of light until 30 years later, when NASA tried to track down footage for the 40th anniversary of the Moon landing, which spurred George to dig the tapes out again and take them to a video archivist. There, George finally realized that he owned the world's clearest footage of the lunar landing. The two-and-a-half-hour footage covered almost all the most important moments of the mission in sharp imagery, from Neil Armstrong's first steps on the Moon to an interplanetary conversation with President Richard Nixon to the planting of the American flag. Of course, it wasn't long until he contacted Sotheby's for a possible sale.
After checking the tapes, Sotheby's decided they were "faultless" and valued them at $2 million USD. George will soon be a millionaire thanks to his father's advice and $218 USD. For those interested in the tapes, bidding will start at $700,000 USD, and begins July 20 on the exact day of the 50th anniversary of the Moon landing. To learn more, head over to Sotheby's website.
For other things being auctioned, a 1972 BMW E9 3.0 CSL "Batmobile" is currently available at RM Sotheby's.