Curren$y & Berner Enlist Mozzy, G Perico & More for 'Pheno Grigio'
12 new tracks from the NOLA-to-Bay pair.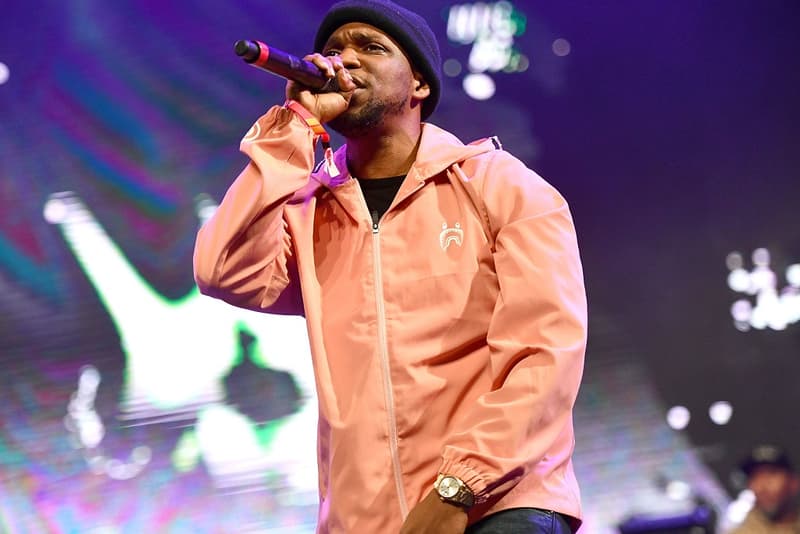 In recent months, Curren$y has focused on serving up high-profile collaborative projects with other like-minded talents; Statik Selektah worked with him for the Gran Turismo LP, LNDN DRGS linked up with Curren$y for the Umbrella Symphony EP, and Wiz Khalifa reconnected with Spitta for the long-awaited studio album 2009. Now, continuing to crank out full-length collaborations, the New Orleans lyricist heads out to the Bay Area to team up with Berner for a joint offering dubbed Pheno Grigio.
Comprised of 12 new tracks, Curren$y and Berner's collaborative Pheno Grigio project finds the two weed connoisseurs going back-to-back over smooth, funky, soulful and smoked-out beats. For additional guest contributions, the duo have teamed up with Mozzy, G Perico, B-Real, Kokane and Richie Rich. Like his Pheno Grigio collaborator Curren$y, Berner is no stranger to collaborative releases like this; Styles P, Young Dolph, Cam'ron, B-Real and Mozzy have all worked on projects with the 35-year-old San Francisco native.
"I had everybody up in arms in my comments 'cause I f*ckin' put Yachty [on a song] but that's f*ckin' the homie and I feel like he can rap," Curren$y previously told us during an August 2018 episode of our MIC/LINE podcast series, opening up about his approach to working with other artists. "Lil Yachty can rap, you have to listen to it. When you play it back and hear the structure of shit, dude can spit."
Along with this new musical release, Berner is also planning on launching a new social media app known as Social Club. "There has been so much content that cookies, Grandiflora, Runtz, lemonnade, powerzzzup & Mintz Have had to hold back to to haters. Social Club will be launching this week!" Berner shared on Instagram.
You can check out Curren$y and Berner's new studio project Pheno Grigio below. Besides the music, this collaboration has also produced a special joint merchandise line, which is available for purchase via the official Cookies website; that line is made up of hoodies and graphic tees.
Earlier this month, Curren$y also appeared on Larry June and Cardo's Mr. Midnight.